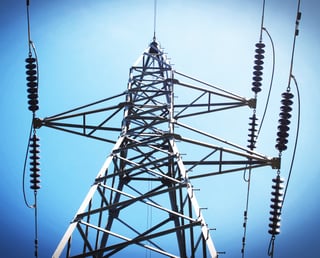 Smart power meters are now the rule, not the exception, although pricing and implementation continue to be barriers to more widespread adoption.
According to the U.S. Energy Information Administration, there were 57.1 million smart meters installed in residential settings in the United States by 2015, the most recent year for which figures are available. There were another 7.3 million smart meters in commercial settings and almost 311,000 smart meters in industrial settings.
Smart meter adoption has been particularly robust in the West and portions of the South and Northeast. Nearly 95% of all meters in Rhode Island are now smart.
Smart Meter Benefits: Granular Data and Remote Reading
Smart meters include both basic hourly interval meters to real-time meters with two-way communication capabilities which can record and transmit data instantaneously. Both of these kinds of meters have a number of benefits, including the ability to monitor consumption precisely.
"Before smart meters, there was only one data point per consumer per month," Ozge Islegen, an assistant professor of managerial economics and decision sciences at the Kellogg School, told Kellogg Insight of Northwestern University. And with smart meters in place, electric companies have better tools to experiment with charging more for electricity during certain hours—and consumers can better track when they are using electricity the most.
Efficiencies are important to electric companies—for instance, energy savings during peak times can delay the need to install expensive generators, some of which may only run during peak times. With smart meters in place, power companies can also dispense with the need to conduct door-to-door meter reading each month.
A small number of users continue to protest the adoption of smart meters, mostly over perceived privacy and health issues. For example, the Electronic Privacy Information Center says that smart meters can result in identity theft, targeted home invasions, profiling, unwanted publicity and embarrassment, behavior tracking, and real-time surveillance.
"The ability of smart meters to help utility companies optimise revenue collection and meet mandates set by government regulations will boost the implementation of advanced meter infrastructure," reported Metering & Smart Energy International. "Regulations set by governments include targets to limit non-revenue energy, enhance energy efficiency and demand response for grid reliability and security."
Smart Water and Sewer Meters Promise Similar Benefits
Smart electricity meters are not the only smart meters out there. Drinking water utilities are also installing smart meters, although only about 20 percent have adopted the new technology. Expense is the major barrier to entry, with smart meters costing upwards of $180 each—and old analog meters cost just $25 each. Smart water meters offer not just advanced usage analytics but can also detect leaks and help utilities to better manage their assets.
Similar to smart electric meters, smart water meters collect data and transmit it to data nodes spread throughout an area—Washington, D.C., for example, has six stations which handle data from the district's 89,000 meters.
Smart sewer meters are still in their infancy, although one regional utility in Australia installed a system which can track usage and allow for remote control during flooding events. The system also acted as an environmental antidote to a regional septic system which was in serious need of replacement.
Smart Meters Part of Rapidly-Growing Internet of Things Energy and Utility Applications
Globally, the market for the Internet of Things in energy and utility applications could grow by 22.9% annually through 2022 and reach a total value of $59.9 billion, according to a new report from BCC Research. The report, The Internet of Things (IoT) in Energy and Utility Applications, notes that the installation of smart meters helps both consumers and utilities, and declining water resources are pushing adoption of smart water meters.
"The energy and utilities IoT market is expected to have a key year in 2017, with strong acceleration of technologies and solutions like smart grids, smart meters and customer data management technologies," said report author Ritam Biswas. "The market is also primed to see more mergers and acquisitions, and further investment activity."
For more detailed information on the Internet of Things market, download the free report overview.