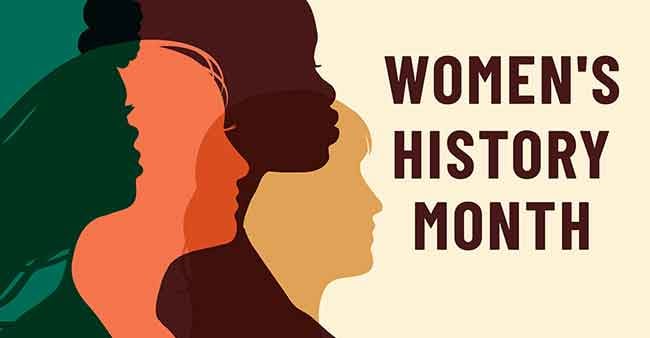 We're dedicating several blogs in March to the women who work at BCC Research.
Their talent and skills have not only elevated BCC as the most innovative market research provider on the market, but their openness and kindness also make BCC a great place to work!
Meet Gitika Sharma, BCC's Quality Assurance Manager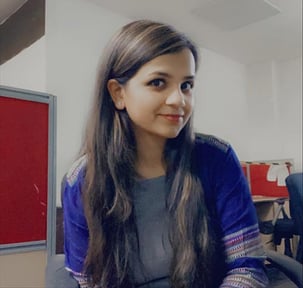 Hometown: Faridabad (NCR—close to the capital so lot of options to explore)
Favorite Woman-Owned/Woman-Run Company: My fav is our own BCC Research offering the best work environment and run by our wonderful CEO, Ann, who is such a thoughtful and inspiring leader, and I also admire the company named Shondaland, owned by Shonda Rhimes, who is the first African American woman to create a series and has tackled a lot of issues faced by women.
Favorite Food: Chinese anytime!
What do you think is one of the biggest challenges today facing women in the workplace?
Thankfully, women don't face as many problems in the workplace now as there was not so long ago but still one of the biggest challenges, I think is the double bind (the need to be both nice and tough) especially for women leaders. The gender stereotypes sometimes undermine the capabilities of women and they might even have to work harder to get recognized. Certain expectations that exist in the society for women in terms of their behavior or work style must change.
Another challenge that has been created in a way after the pandemic hit us hard is the increased responsibilities for working mothers while staying at home. It includes managing the household chores, caregiving and childcare along with doing the fulltime office work. COVID-19 has made women to take enormous challenges at both professional and personal front. However, with flexible management and adaptive work culture, it is possible for women to have a work-life balance even while working from home.
Moreover, our company, BCC, has been redefining it all for women like us by creating equal opportunities and promoting unbiased work culture. We also have an inclusive workplace where we can reach out to our leaders at any point of time, and our ideas and suggestions are heard without being judged. I think that it's the best feeling as an employee of an organization.
Even during the pandemic, we have been fortunate enough to work with such leaders who focus on communicating more often and provide constant support while inspiring us to keep moving ahead. With advancements and changes happening so quickly nowadays, I do hope that people across the world also change their mindset for growth and confront gender parity with great strategies to build a more flexible workplace.
What achievements in your career make you the proudest?
Being able to manage people and make the team feel like they are a part of a big family. During my initial years of working, I used to think that management is not a big deal but of course until I started doing it. I've learned that handling conflicts, delegating tasks and managing people are surely a major part of the continuous learning process in leadership and management.
And the company culture also matters a lot considering if the employees feel excluded or demotivated, then the achievement of goals and work environment gets affected. I have found that leading the team isn't just about getting things done but also making the team members aware of their importance in the company. Their job satisfaction and building up of trust leads to improved performance and better results.
Although it's not possible to keep them motivated all the time but as their leader, I try to inspire them by showing the bigger picture and focusing on the good side. A healthy competition in the team is also a great way of encouraging them to bring up ideas to the table and drive creativity. I even promote collaboration and progressive workplace dynamics so that the team members feel valued, help each other and strive to be more productive together.
How are you supporting other women in your field/making space for more women to be seen and heard in your field?
I think it is so important to connect personally with other women and share the experience with each other so that we can all grow together. I also feel that the biggest way to support them is by listening and effectively communicating. We can share our bad experiences, setbacks and even successes to make each other aware of how challenging the path can be and where it can lead to with the right choices and responses.
It'd be just like talking about the behind the scenes of what seems to be a perfect life for them when they compare it to themselves. It makes me feel powerful and proud to be able to support other women in any way possible as it would help us all in becoming successful.
Want to keep exploring BCC?