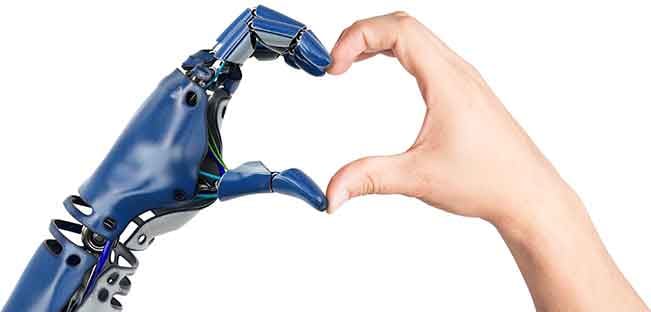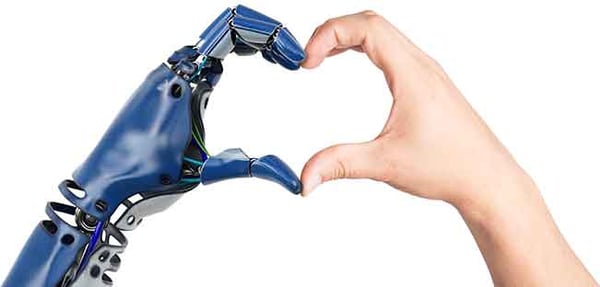 It's no secret that humanoids—robots that mimic the movements, speech, appearance and behavior of humans—are here now, and more of them will follow, especially thanks to COVID19. For example, humanoids have been adopted in hospital and clinic settings to administer medication, deliver meals, check on vitals, all without infectious exposure.
To dive deeper into the crucial role of humanoids, we sat down with the cofounder of Promobot—the #1 ranked company in the humanoid robot market—Oleg Kivokurtsev.
Founded in 2013 as a manufacturer of service robots for business use, Promobot has made significant developments in mechatronics; electronics; AI and neural networks; autonomous navigation; speech recognition; development of artificial leather and muscles; and human-machine interaction. To date, the company has produced 7 robot models and delivered 562 robots in almost 40 countries.
BCC: What types of roles do your robots play in the market? The ones you've sold so far—what are they doing?
Oleg: Currently, most of our production revolves around 2 models of robots. First is Promobot V.4—it communicates with people, answers questions, shows promotional materials, assists people with all types of tasks. Its software platform allows Promobot to perform multiple tasks and wear different hats: the robot can be a manager, visitor assistant, concierge, tour guide, among many others. Today, we have 500 robots operating in 40 countries around the world, primarily in public areas with high foot traffic. The second robot is Robo-C. This is a human-like robot for home and office. It is widely utilized as a manager, greeter, public and personal assistant. The robot can feature the appearance of any person, with 38 robotized face muscles providing active mimics. Robo-C fulfills the demand for hyperrealistic human-like robots.
BCC: How did Promobot begin? What is the origin story?
Oleg: In 2015, I and my university friends founded a robotics company. At the time, we were mostly involved with service robotics—such robots communicate with people, answer questions, consult and perform service tasks of different types. In the beginning, it wasn't easy—we developed and built our initial robot models from the garage. We worked hard and soon enough our robots became better, with more sales happening along the way.
BCC: Is it true a robot "escaped" your facilities in 2016 and held up traffic for a while?
Oleg: Funny you still remember that, it indeed happened. We were testing our new navigation system and the robot was traveling around the test range. One of our engineers accidentally left the gate open—as a result, the robot left the area and traveled further and further until it stopped in the middle of the roadway. Somebody was filming and it became viral—we got more than 1 million views on YouTube and 5 new partners from 5 new countries.
BCC: What challenges do Promobot foresee in the next five years and why?
Oleg: Our biggest priorities for the nearest future is growing the company and finding more partnerships worldwide. Of course, both aren't as easy as they sound, especially as we are still in the midst of a global pandemic. Borders are closed, and so are public areas—the primary place of work for the robot. As a result, the demand is slowing down. However, we are fully expecting a surge in demand after the pandemic; automation is here to stay and will only grow further, with robots becoming more and more widespread. From there, our biggest challenge will be increasing production capacity. We are preparing ourselves for that and frankly, everything looks good at the moment.
BCC: What is the importance of a robot looking human? What happens on a psychological level when we interact with a robot that mimics a real human?
Oleg: There is a phenomenon in robotics called the Uncanny Valley. In layman's terms it means that no matter how effective a device is, the human will only start using it once the device features a so-called friendly social interface. According to the Uncanny Valley Theory, the friendliest social interface will always possess human-like features. On a psychological level, it means that most devices will inevitably feature a human-like appearance, as it is a part of the human psyche.
BCC: How does Promobot forecast its product offerings like Robo -C and Promobot V.4 will change or add to the current environment in space of robots? And how do you differ from your competitors?
Oleg: The biggest impact V.4 and Robo-C have on the current job market is that it helps with menial jobs. A lot of jobs related to assistance, retail and promotion are repetitive in their essence. Robots improve the quality of service, making people's lives easier ― they get involved in fewer conflicts and spend more time helping people. At the same time, because these processes are improved and take less time, robots can now serve more people.
There are several significant advantages when it comes to our robots in particular. They allow us to stand out among most of our competitors. In terms of developments, Promobot robots feature the company's own microphone array, which allows the robot to communicate and hear people even in the loudest environments. Our facial recognition system is constantly getting improvements—the robot recognizes faces even in the dimmest of lights.
There are 18 degrees of freedom in Promobot's body—it can move its arms and body "better" than any other robots. Our robots rarely require maintenance thanks to our in-house manufacturing technologies. The price is definitely in the affordable category, especially if we consider the current state of the market and our robots' capabilities. Our SDK platform can be used by developers to create Use Cases for the robot, further expanding its functionality. Our linguistic database includes hundreds of thousands of language modules in 11 languages, which allows us to create targeted conversations and chat on any topic the user wants. Finally, there is Promobot's technical support—it is available 7 days a week ready to assist all of our clients in their operation of the robot.
BCC: What activities does Promobot have in progress to become even more competitive?
Oleg: As of right now, our plan is to keep improving robots in every aspect of their work: better recognition systems, improved navigation, more degrees of freedom for more flexibility. We try to find the best materials, improve the cost of products, introduce neural networks into our work at an even more significant level. Finally, there are Use Cases, and we are trying to cover as many functions as we can using service robots and automation.
BCC: How has COVID affected your company and its productivity and focus?
Oleg: COVID-19 has affected us quite significantly. During the pandemic, the main product was our new solution under the name Promobot Thermocontrol. It allowed us to keep our profits steady; at the same time, we were able to provide a solution that made a difference for organizations with the constant production cycle, saving the lives of thousands of employees. Our team members had to work remotely, while the production had to keep going so we enforced very strict safety control on our premises for those who had to come to work. Overall, the pandemic definitely affected us, albeit we managed to stay afloat and are now feeling strong as ever.
BCC: How do you wish to be described? A Russian company with offices in the U.S. or simply a U.S. company?
Oleg: Think of it like this: Promobot is an international company—we have offices in the United States, Hong Kong and Russia. We also have manufacturing locations in the United States and Russia. Promobot isn't strictly an American company, we are a global company.
For more intel and company interviews on the humanoid robot market, check out our white paper, Future of Humanoid Robots.