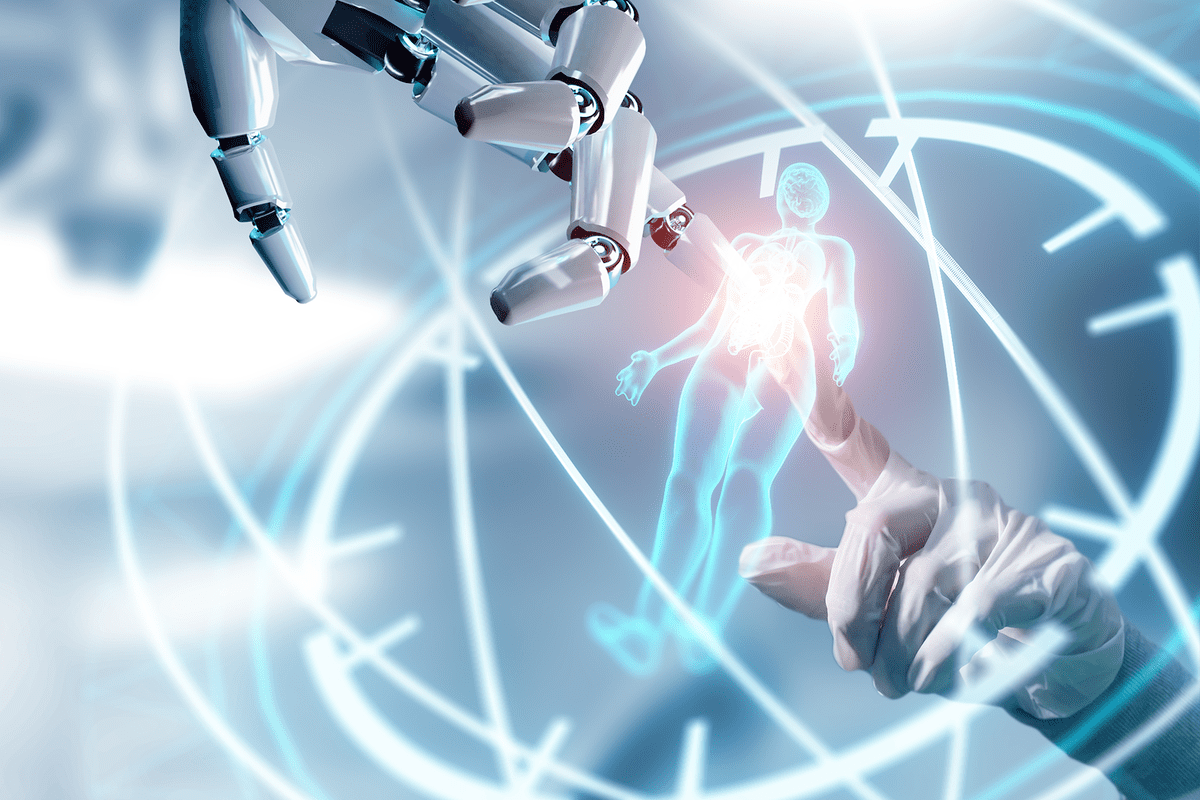 The pandemic undoubtedly triggered a rapid shift towards telehealth. When the vulnerable couldn't access high-risk zones like hospitals, essential care within the home became a lifeline. Remote patient monitoring (RPM) made at-home care possible, allowing doctors immediate insight into an individual's health. When combined with AI, the impact of RPM on health outcomes is significant.
It's an area that's receiving a steady stream of investment, forming part of the overall drive toward artificial intelligence in healthcare. Increasing elderly populations and the global shortage of healthcare professionals are signposting the need for AI capabilities in care homes, which is priming the market for phenomenal growth. BCC Research predicts that the AI in remote patient monitoring market will almost quadruple in size to $4.3 billion dollars by 2027. Alternative solutions in healthcare are needed, and the value of RPM technology is clear. That's why it's set to become the future of AI in healthcare.
How can AI-powered remote patient monitoring improve healthcare?
AI-powered RPM solutions offer healthcare providers an exhaustive list of benefits. The technologies can increase quality metrics, reduce hospitalizations, and monitor activity patterns in real time.
Take a virtual health assistant (VHA). An AI-powered chatbot can be deployed on a hospital's website. By using both natural language processing (NLP) and machine learning (ML), the virtual health assistant can extract data from conversations to inform care. The screening process is streamlined as the VHA asks the patient questions and gauges their level of risk. High-risk patients can then be prioritized and directed to the appropriate service, saving valuable system resources.
It's the intersection between remote patient monitoring and artificial intelligence that's key. Standard RPM can be effective but has serious flaws, with most hospitals lacking the time to ensure patients stay compliant. Equally, many patients struggle to find the motivation to adhere to RPM. Virtual health assistants help address this by reminding patients to take their readings. Not only that, but many AI devices can offer relevant support and education, helping boost patient adherence and increasing retention.
The future of AI in remote patient monitoring
One of the technologies set to be a key fixture in AI-powered remote patient monitoring is the use of embedded vision. With the advent of new-age embedded vision cameras, high-quality imagery can be captured regardless of the lighting conditions in a patient's room. Not only does this allow remote monitoring to occur, but it also gives health workers the ability to monitor multiple patients at once.
With the addition of AI, these cameras can provide highly specific behavioral analyses. Patients' movements can be tracked, alerting staff to unusual behaviors or sudden falls. While this frees up staff time and improves capabilities, the integration of this technology is still some way off. Many hospitals are yet to invest in digital imaging solutions, with issues surrounding security coming to the fore.
Privacy concerns
AI-enabled RPM has raised some serious questions about patient privacy. Since embedded vision data is susceptible to attack and there is no real control over its use, not all patients are comfortable with its use. To address this, 3D mapping technologies will likely be adopted. These allow patients' movements to be monitored without collecting color data or video footage. AI algorithms are trained to detect falls based on depth data, giving patients greater peace of mind and privacy to boot.
Opportunities for AI in remote clinical trials
Clinical trials also offer significant opportunities for AI-powered RPM. Traditional clinical trials are often limited by the confines of geography, with researchers only having access to willing participants within their immediate area. With AI remote patient monitoring, doctors can observe patients at home, communicate with patients throughout the duration of the trial, and gain a clear view of their progress.
With AI, study delivery is optimized and risks are reduced. Data is captured in real-time which improves decision-making and patient outcomes. What's more, is that patients can easily access their care and manage their health remotely. This goes a long way in lowering both clinical trial drop-out rates as well as hospital admissions and readmissions, creating a win-win situation for both doctors and patients.
A startling number of innovations have been made in clinical trial research. AI algorithms have helped predict diseases, identify patterns in medical imaging, and analyze complex genomic data. The benefits of these technologies are already being felt, and the healthcare industry will continue to enjoy improved operational efficiency and decreased costs as a result.
Explore the possibilities of AI in remote patient monitoring
BCC Research's report AI in Remote Patient Monitoring: Global Market Outlook dives into this promising industry. The report provides five-year market forecasts, identifies key opportunities for developers, and signals potential barriers to adoption. It represents an invaluable tool for those who are operating within the industry and want to make fully informed decisions.
Download your complimentary overview to gain an insight into the contents of the report.
Alternatively, consider becoming a member of the BCC Research library. Memberships offer access to a wide range of reports within your chosen field. Please get in touch below to discuss this option with a helpful member of our team – we'd love to hear from you.