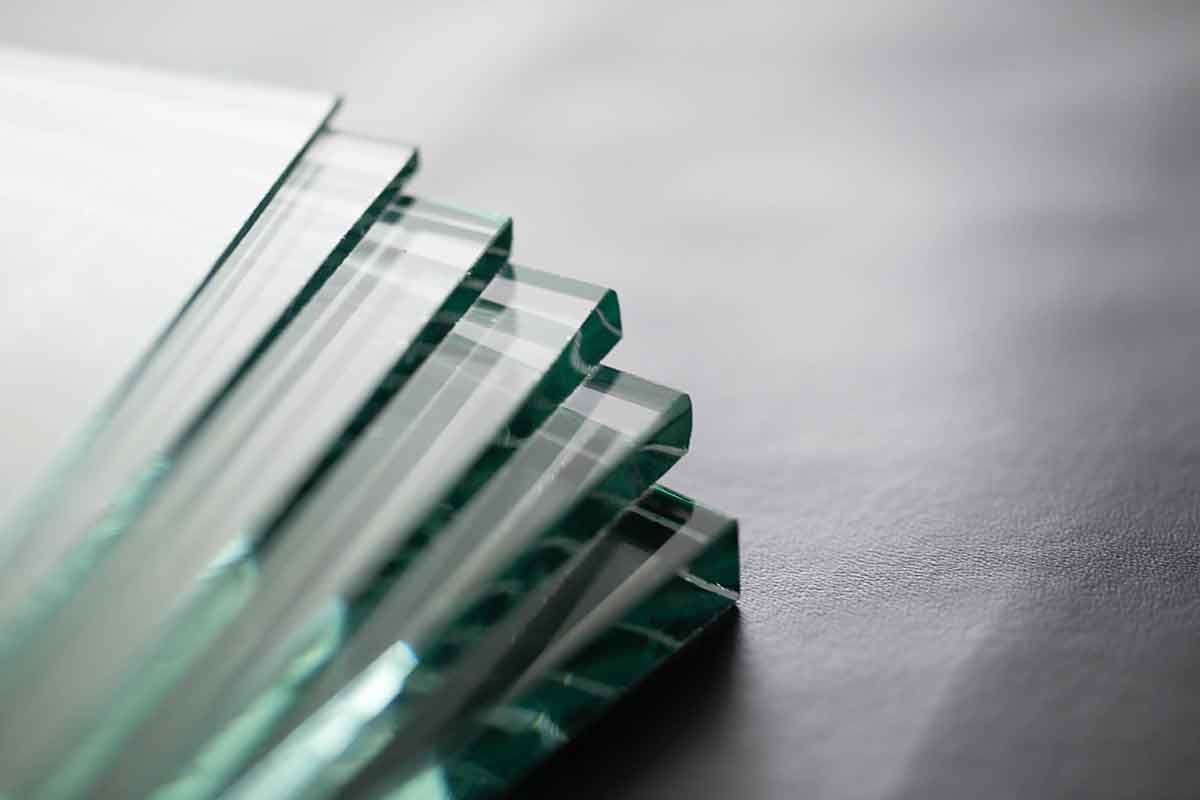 Often overlooked, glass is of infinite value to humankind. So, when the General Assembly of the United Nations declared 2022 as the International Year of Glass, it felt monumental. Glass, a humble material, finally gets the recognition it deserves.
Perhaps because glass is naturally translucent and used as a vessel it goes by unnoticed. Glasses, the kind we wear, enable us to see clearly. But it's the gift of sight we applaud, not the tool. Similarly, windows bring light indoors. But mostly, we praise the light, not the window. Glass provides a clear lens for humans to see the world, and, in the case of mirrors, to see ourselves. Yet, its uses go far beyond these purposes.
Glass is used for vials in science. In renewable energy, it creates solar panels. Increasingly, glass is finding applications in aeronautics. Tremendously versatile, structurally elusive, and one of the oldest manmade materials, glass shapes our society as few other materials do.
What is glass made of?
Glass is made of sand, limestone, and soda. Each ingredient lends glass a unique property: fused sand is transparent, soda lowers the melting point, and lime makes the final product strong. But beyond this relatively simple composition, defining glass can be tricky.
In many ways, the structural makeup of glass is a mystery to scientists. The internal structure of glass is not highly organized like true solids, with their rows of rigid crystalline molecules. Interestingly, the molecules in glass move – albeit incredibly slowly. Glass is neither solid nor liquid, but sits somewhere between the two states. It is known as an amorphous solid.
Glass is a phenomenon. It has a highly unique structure and endless applications. Considering this, it's unsurprising that some of our most-downloaded reports at BCC Research are centred on this very material. Our 2021 Glass Initiatives Research Review collectivizes key information from our most vital reports on glass. The result is a comprehensive review spanning 260 pages, breaking down the markets for aerospace ceramics, glass ceramics, glass fiber, and metal glass. Let's take a closer look into what each of these areas has to offer.
Aerospace Ceramics
Glass ceramics are being increasingly used in aerospace. Although 'ceramics' primarily refers to materials made of clay, glass ceramics have the same chemical composition as glass and a slightly higher-volume crystalline structure.
This unique composition gives them high thermal resistance, chemical stability, high hardness, and high vibration resistance. Increased fuel efficiency and lighter-weight planes are just a few benefits of their use in aircraft. Global talk of the climate emergency is putting pressure on airlines to lower their carbon emissions. Ceramics are playing a considerable role in helping manufacturers create greener air travel.
The global market for aerospace ceramics was valued at $4.7 billion in 2020, although it was slowed the same year by the pandemic. It is estimated the market will grow at a compound annual growth rate (CAGR) of 12.2% from 2021 to 2026 to reach $8.8 billion in 2026. Composites such as carbon-fiber reinforced polymer (CFRP) and glass-fiber reinforced polymer (GFRP) are experiencing high demand for structural applications in aerospace materials. As such, the ceramic composites segment will dominate the market by composition during the forecast period. Ceramics are poised to be a lucrative opportunity for stakeholders of the aerospace materials industry.
Metal Glass
Metal glass is a high-performance engineered material that displays the properties of both metals and glasses. This makes it a unique material for several reasons. Though amorphous like glass, metal glass contains excellent electrical properties. Being highly resistant to both corrosion and fracture, the material is tough, but also somewhat brittle and opaque.
Metal glass is widely used as a core in AMTDs (amorphous metal transformer distributors). Likewise, it's commonly used in cell phones, magnetic products, sensors, and measuring instruments. Globally, the metal glass market is fairly consolidated and has a limited number of players. Manufacturers are focusing on the development of metal alloys suitable for new applications such as aerospace, automotive, sports, and leisure. New players are entering the market through collaboration and licensing with existing players.
Glass Fiber
Glass fiber is obtained by melt-spinning glass to get thin fibers. It's usually available in four distinct forms: glass wool, roving, strands, and yarns. Glass wool is a pure form of glass fiber and can be used directly for insulation. Glass fiber is lightweight, strong, and less brittle. Because of these qualities, it can be molded into various complex shapes. Glass fiber also has excellent electrical and heat insulating properties. Owing to its properties, glass fiber is widely used in manufacturing composites and insulating applications.
The global demand for glass fiber in 2020 was around 7.86 million tons and is anticipated to grow at a CAGR of 3.9%, from 8.51 million tons in 2021 to reach 10.33 million tons in 2026. The top manufacturers of glass fiber include Jushi Group Co., Ltd., Nippon Electric Glass Co., Ltd., Owens Corning, CPIC and others. The top 10 players account for around two-thirds of the total market, which is anticipated to grow due to increasing expansion activities among manufacturers with growing demand for glass fiber.
Learn More About Glass and Its Markets
With 2022 being the official Year of Glass, this subtle material is taking the global spotlight. Our 2021 Glass Initiatives Research Review provides a sampling of the kind of quantitative market information that has been aiding business decision-making since the inception of BCC Research in 1971. It includes highlights of reports published in 2021 and early 2022 on the following markets:
AVM218A Aerospace Ceramics: Global Markets to 2026.
AVM220A Glass Ceramics: Global Markets to 2026.
AVM223A Global Metal Glass Market.
AVM225A Glass Fiber: Global Markets.
Click the relevant links to download your complimentary report overviews or to buy the reports in full.
Becoming a member of the BCC Research library grants access to a host of reports in your chosen category. Please enquire below to discuss this option with a friendly member of our team – we'd love to hear from you.