Since writing our first blog about coronavirus just a few weeks ago, the virus has spread, countries have shut down, sports seasons have been suspended, panic-buying has increased and memes about social distancing have circulated the internet.
Coronavirus is here, in our own cities and towns. Now is the time to get updated (from experts whose guidelines are based in science) on how to stay healthy, prevent the continued spread of COVID19 and assist vulnerable populations.
That's why our very own Tim McLean, Senior Editor for Life Sciences sat down with Dr. John Whyte, MD, MPH and Chief Medical Officer, WebMD, to discuss the latest coronavirus news.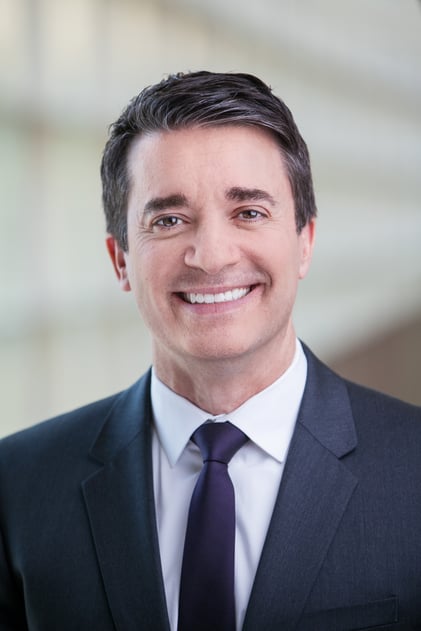 BCC: What should people be prepared for in terms of a timeline? Is there a reasonable estimate for the containment of a virus like this? A month? Six months? A year?
Dr. Whyte: This is a novel virus so we don't know for sure how long our mitigation strategies will need to be in place, but we can expect it to be a minimum of 8 weeks. We are hopeful that Covid-19 will behave like other respiratory viruses and dissipate more rapidly during the warm and humid months. But we don't know for sure. The good news is that as we get more testing done we will have a better sense of the viruses' impact.
BCC: Besides washing their hands, is there anything else people should routinely do (or perhaps avoid doing) at home? Should I avoid crowds in general?
Dr. Whyte: The CDC recently issued guidance to avoid any gatherings of more than 50 people. We all need to take this advice very seriously. These strategies don't work well unless they are uniformly applied.
BCC: We've been through the bird flu, SARS, etc., how is this virus different?
Dr. Whyte: I think what we are learning is that although viruses may be slightly different, public health strategies work. Adequate testing. Excellent and consistent hygiene and disinfecting. Social distancing. Let's focus on what we know works, while allowing science to work on effective therapeutics.
BCC: How can I take extra care of elderly family members who live with/near me?
Dr. Whyte: Clearly, we need to enact distancing, since the elderly are more at risk due to decreased immune function. Remember though that social distancing does not mean social isolation. We should go "old school" and call loved ones on a daily basis. Stay connected by the internet and if possible use apps like facetime or skype or zoom.
BCC: Any extra thoughts on information sources?
Dr. Whyte: Everyone seems to have become an arm-chair infectious disease doctor and epidemiologist. You might want to limit your consumption of information to trusted sources, as well as the frequency you are checking.
Want more intel on infectious diseases and pharmaceutical news? Check out our recent reports:
Global Markets for Infectious Disease Treatments
Markets at a Glance: Pharmaceuticals
Antibiotics: Global Markets to 2023
Significant Drug Launches in 2019
ROI in Pharmaceutical R&D: How to Halt the Decline
About Dr. John Whyte:
John Whyte, MD, MPH, is a popular physician and writer who has been communicating to the public about health issues for nearly two decades.
Whyte is the Chief Medical Officer, WebMD. In this role, Whyte leads efforts to develop and expand strategic partnerships that create meaningful change around important and timely public health issues. Prior to WebMD, Whyte served as the Director of Professional Affairs and Stakeholder Engagement at the Center for Drug Evaluation and Research at the U.S. Food and Drug Administration.
Prior to this, Whyte worked for nearly a decade as the Chief Medical Expert and Vice President, Health and Medical Education, at Discovery Channel, the leading nonfiction television network. In this role, Whyte developed, designed, and delivered educational programming that appealed to both a medical and lay audience. This included television shows as well as online content that won over 50 awards including numerous Tellys, CINE Golden Eagle, and Freddies.
Whyte is a board-certified internist. He completed an internal medicine residency at Duke University Medical Center as well as earned a Master of Public Health in health policy and management at Harvard University School of Public Health. Prior to arriving in Washington, Whyte was a health services research fellow at Stanford and attending physician in the department of medicine. He has written extensively in the medical and lay press.
He continues to see patients in Washington, DC, and Maryland.