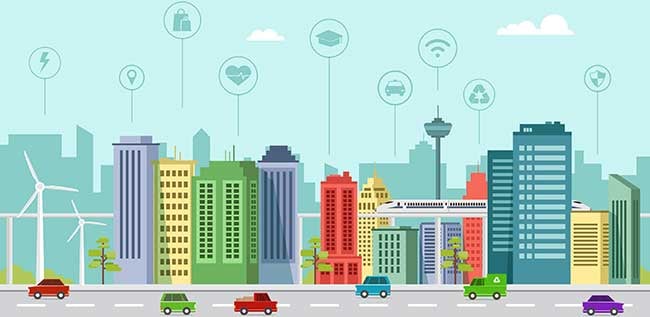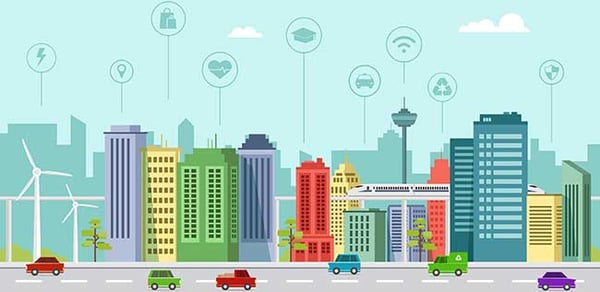 Move over sprawl, the earth needs a more sustainable and efficient approach to city planning.
Today our planet is exploding in population and our environment is in peril. We must create new ways of living in large numbers in urban settings.
Advanced materials, technology and systems are being used to adapt to all our new Venices—cities born out of dire necessity, and one whose inhabitants were forced to invent new systems and structures to fit a unique set of environmental circumstances—all over the world.
The traditional method of growing cities, i.e "sprawl," will no longer do.
Below is an overview of some of the tools we have in hand, and a look at what is coming next as we build cities that are connected, smart, made in new ways and out of brand new materials:
The climate resilient city, which functions as normally as possible irrespective of climate-related interruptions or changes that might otherwise affect or alter the city, or the surrounding environment.

Key capacities of a city will continue to function, enabling the people who live and work there to continue to go about their daily business regardless of external climate related stressors or shocks. A climate resilient city should also include protections for those populations most in need as well, including those at an economic disadvantage, and those who are physically, socially or medically vulnerable or isolated.


The smart city, an innovative urban center that uses information and communications technologies (ICT) and other means to improve quality of life, the efficiency of urban operations and services, as well as competitiveness, to meet the needs of present and future generations.

The improvement of systems through ICT can make cities more resilient in times of crisis, allowing them to prepare for natural and other disasters, and help to restore services after disruption in the wake of such disasters. They create new economic zones that drive growth and prosperity.


Smart spaces, which refer to physical environments that include people, processes, services and things, to merge together to create a more integrated and automated experience for people.

Smart space technologies are used for a variety of applications, such as energy management and optimization; emergency and disaster management; and security management across residential, commercial and other premises.
There will be new cities, ones where beloved historic structures still stand and forms of entertainment continue—but the delicate balance of the natural environment will no longer be ignored.
All cities, if they are to prosper and exist for future generations, will have to be designed and planned with this in mind. The environment is not waiting for us to improve our systems.
Through intelligence, creativity and technology, we will make all the cities of the world sustainable. Acknowledging that cities are part of the earth, not simply built on top of it, is the first step.
For additional intel into the future of cities, download a free overview of our report, Future Cities.