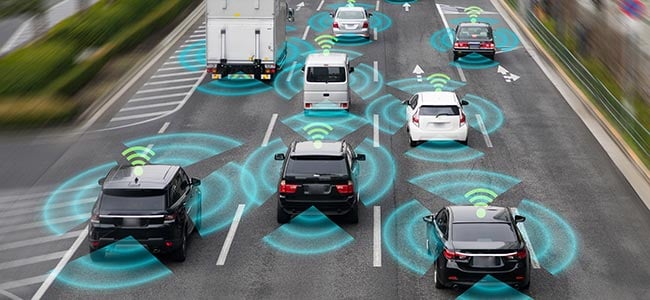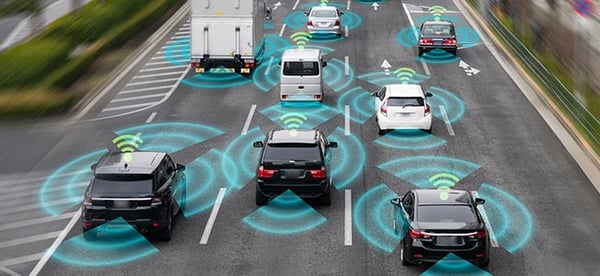 The automotive industry is changing almost daily. New technologies are revolutionizing the segment, with car manufacturers focusing on automated vehicles, electric cars and car sharing.
Connected car technologies is already a key development, and increasingly car manufacturers are equipping their vehicles with connected technology, which allows them to provide services that improve safety and comfort for the driver and other drivers on the road.
Digitization is also opening opportunities for manufacturers to develop innovative and intelligent products and services such as app-controlled breakdown assistance, anti-theft protection or emergency calls in the event of an accident.
While the demand for connected cars is rising, data protection and data security present challenges for manufacturers.
How Do Connected Cars Work?
Connected cars combine software, hardware and technological services.
Connected car hardware focuses on two main approaches:
Built-in—hardware connectivity installed in a vehicle. This is more expensive, and users have to a pay monthly fee to the car producer of $10 to $40.
Brought-in—drivers plug their device in a USB port in the car. This is less expensive, and drivers can use their library and applications installed on a mobile device.
Connected Cars Market Trends
Companies seeking to take advantage of new opportunities for connected cars must now invent a strategy for adjusting their processes or business models in order to continue to be successful.
Choosing the right mobility service provider is one of the key tools for car manufacturers hoping to lead the market for connected cars. For instance, according to Bosch services, a mobility service provider must be able to offer a high-performance and reliably available IT infrastructure for networked services such as the emergency call services or breakdown assistance.
Furthermore, a company must prioritize data protection and security with its provider, in order to keep customers safe and maintain their company reputation.
The market for connected cars shows tremendous potential for growth. Convenience services such as emergency dispatch, concierge, connected maps and Internet radio are already been offered by most car manufacturers.
For instance, Tesla Motors has introduced semi-autonomous driving capabilities in their vehicles. The telematics control unit (TCU) is one of the important components in connected cars technologies that enables connections.
Additional Trends and Projections for Connected Cars Market
The global market for connected cars should reach $127.2 billion by 2025 from $51.9 billion in 2019, growing at a CAGR of 19.6%.
North America dominates the connected cars market, accounting for about 34% of the overall market in 2019. Europe is expected to grow at the highest CAGR at 22.3%, when the market could reach $35.3 billion by 2025.
Key market players include: BMW, General Motors, Cisco and Tesla.
For additional intel into the future of cities, download a free overview of our report, Connected Cars.