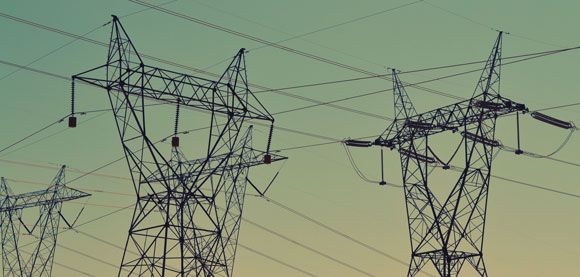 Looking toward the future, the market for grid-scale electricity storage technologies is anticipated to grow beyond original expectations, according to the findings discussed in a recent webinar from BCC Research conducted by analyst Christopher Maara. Among other electrochemical compositions, lithium-ion is expected to witness the largest increase between 2014 and 2025 when this segment could be worth $1.9 billion. Meanwhile, flow batteries come in second place at $773 million and lead-acid in third at $725 million.
"The reason why we have seen this demand becoming the leading battery composition is because there is a lot of research that has gone into lithium-ion," said Maara, during the presentation. "This is not only from a grid-scale point of view, but also within electric vehicles (e.g. car batteries and smaller-scale storage). For sodium-based and flow batteries, they are actually better compositions for large-scale energy storage, but they are yet to mature."
The region anticipated to profit most within the next few years is North America, as it will have a hefty-sized value of $1.8 billion by 2025. However, this number will be followed by the Asia-Pacific region at $1.1 billion and Europe at $832 million.
"The main driver in this market (North America, Asia-Pacific and Europe) will be the usage of renewable energy," said Maara, but there are many other technologies that are grabbing those in the industry's attention. These recent developments are classified as energy storage value streams and include behind-the-meter markets, utility markets and power plants.
Research Highlights
The challenges that face the gird-scale electricity storage technologies market include difficulties with policies and regulations, conservatism in the utility industry, the need for large-scale demonstration projects and competition from other energy storage technologies such as PHS or CAES.

Consumers and manufacturers should keep an eye on the following trends: the demand response to storage and energy efficiency, the regulations and business models that have already been put in place and are in the making, electric vehicles, grid modernization and smart grids, renewables, microgrids and distributed generation.
Overall, it is important to note that advanced lead acid (used for grid support and back-up applications for over a century) and flow batteries are expected to provide exciting new opportunities for the industry within the next three to five years. Also, regulatory intervention and business model innovation will dominate the large-scale adoption of energy storage within the next two to three years.
Christopher's Maara's webinar provided an overview and updated forecasts to his January 2016 report, Grid-Scale Electricity Storage Technologies: Global Markets. Want to watch the full webinar? Purchase this report or consider a BCC Research Membership.