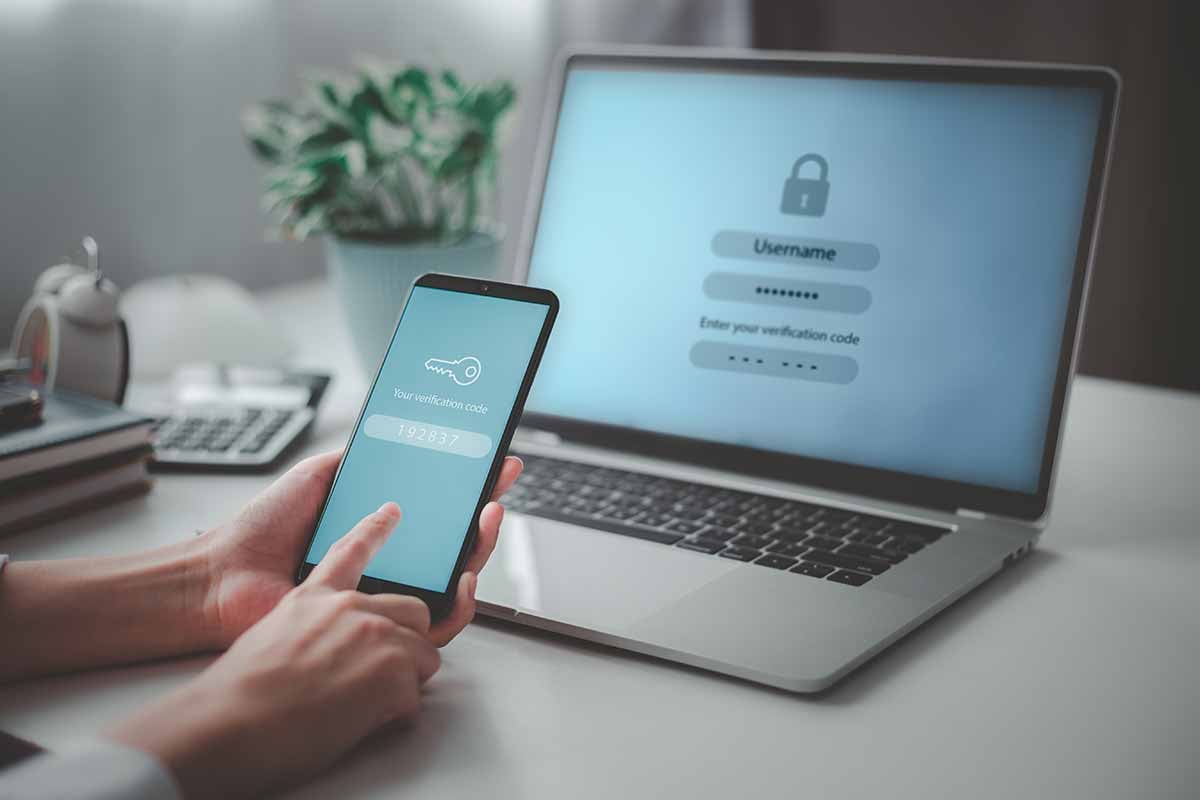 The demand for multi-factor authentication (MFA), requiring additional proof of identity beyond a simple username and password, is gaining acceptance worldwide. Financial organizations are facing the reality that customer experience, from registration to login, preferences, and beyond, is the new battleground. The rising number of identity thefts and breaches, as well as the increased use of IoT/BYOD devices, are driving up demand for MFA. Face recognition, voice analysis, and iris recognition are used by organizations to authenticate and verify employees.
According to BCC Research, MFA offers better cybercrime mitigation, reducing the risk of identity fraud by as much as 99.9% over passwords alone. Hackers use compromised identities to gain a foothold in the organization, avoiding detection for an average of 100 days. The next generation of MFA mechanisms combines impregnable security and ease of use, ensuring that users have a frictionless experience while preventing hackers from finding and exploiting loopholes.
What has caused the growing adoption of MFA?
The enormous migration of workers to remote work during the COVID-19 pandemic in 2020 forced businesses to rely more and more on public cloud access for corporate services and data. As a result, MFA has become commonplace. The change brought credentials, which are often a login and password, to the forefront of attackers' attention. BCC industry expert analysts believe that the MFA industry will expand further, driven by the desire for more secure digital payments and rising threats like phishing attempts and password breaches. Some technological advancements that indicate the growing acceptance of MFA include out-of-band authentication, built-in authentication readers, and password-free authentication.
How does out-of-band authentication work?
Among the different communications channels that are being used for transactions (wireless networks, internet connections, landlines, and in-person meetings), out-of-band authentication (OOBA) stands out. OOBA is often considered a form of 2FA or MFA. This authentication requires that the communications channel used to authenticate a user must be distinct from the channel used to sign in or complete a transaction. In layman's terms, along with the standard ID and password, this authentication requires an additional verification mechanism over a distinct communication channel.
Financial institutions and other companies with strict security needs often use out-of-band authentication. Due to the requirement that two independent, unconnected authentication channels be compromised for an attacker to obtain access; the technique makes account hacking more challenging.
A consumer, for example, who wishes to conduct an online banking transaction on a personal computer will get a one-time password (OTP) through an SMS text message or push notification to a mobile device, which involves two separate channels - the Internet and a wireless network. Using a dedicated channel reduces the likelihood of man-in-the-middle attacks and other data breach-related assaults.
What devices use built-in authenticators?
Built-in authenticators are the most commonly used MFAs within our smartphones and smartwatches. A biometric reader is used in the form of a fingerprint, iris, or face recognition scanner, depending on the user's operating system, and integrated into a user's device to confirm a user's identification. In some circumstances, built-in authenticators can verify a user via PIN or password.
When a built-in authenticator is registered, a set of private and public keys is generated that is specific to the user's account. The user's desktop or mobile device, which is protected by the user's biometric information, holds the private key securely. The user's biometric information and the private key are never sent from the user's device to the API provider. The browser contacts the device's operating system when a user signs into the account to start the user's registered built-in authenticator.
What is password-free authentication?
Password-free authentication combines some of the above technologies but is evolving to be the most seamless and multi-step free authentication process which for everyday users of technology is a clear choice. The main advantages of this type of MFA are the advanced user experience, increased security, and lower total cost of ownership. To obtain confirmation, both samples of biometric data (human and machine) must match.
Another significant driver of the password-free authentication market is the rapid adoption of technologies like AI and the lOT in devices such as smartphones and tablets. To authenticate identities, fingerprint sensors and smartcards are being used. These security points allow for a seamless experience and a smooth flow of data between points.
Most businesses have been using fingerprint authentication and smart cards. Smart cards or biometric authentication are being used by employees to enter and depart buildings. Some businesses use speech analysis, iris recognition, or face recognition to verify personnel. Weak and repeated passwords account for around 80% of hacking-related breaches which is why the banking sector is implementing password-free authentication, to offer an extra degree of protection.
Discover more about the global multi-factor authentication market
When deciding which MFA best suits your business's needs, existing technology and applications will be at the forefront of your decision. Whilst password-free authentication offers a seamless, user-friendly experience, out-of-bound authentication may be better suited to your higher-level security needs. Ultimately, it is the level of threat your company faces that would warrant a more advanced MFA, however, using the above solutions throughout your business will ensure the threat is minimized significantly.
BCC Research believes the market for MFA technology represents a long-term trend that will transform the face of business in years to come. With a lucrative forecast period projected, the global multi-factor authentication market is expected to increase to $29.1 billion by 2027. Considering the potential of MFA throughout every industry and device that stores data, MFA technology will continue to be sought after as the threat of hackers continues to rise.
Our latest report on this industry delves deeper into the overall MFA market, as well as offering a comprehensive guide to the key players within this space. To download your complimentary report overview, click here.
Alternatively, you can purchase the single report or become a BCC member today and gain unlimited access to our entire report library, including our information technology collection. Our ever-expanding library of reports provides you with the data, insights, and market intel you need to drive your business forward with confidence. From market sizing and forecasts to opportunity assessments and competitor analysis, being a member of BCC Research entitles you to unlimited report access from the collections of your choice.