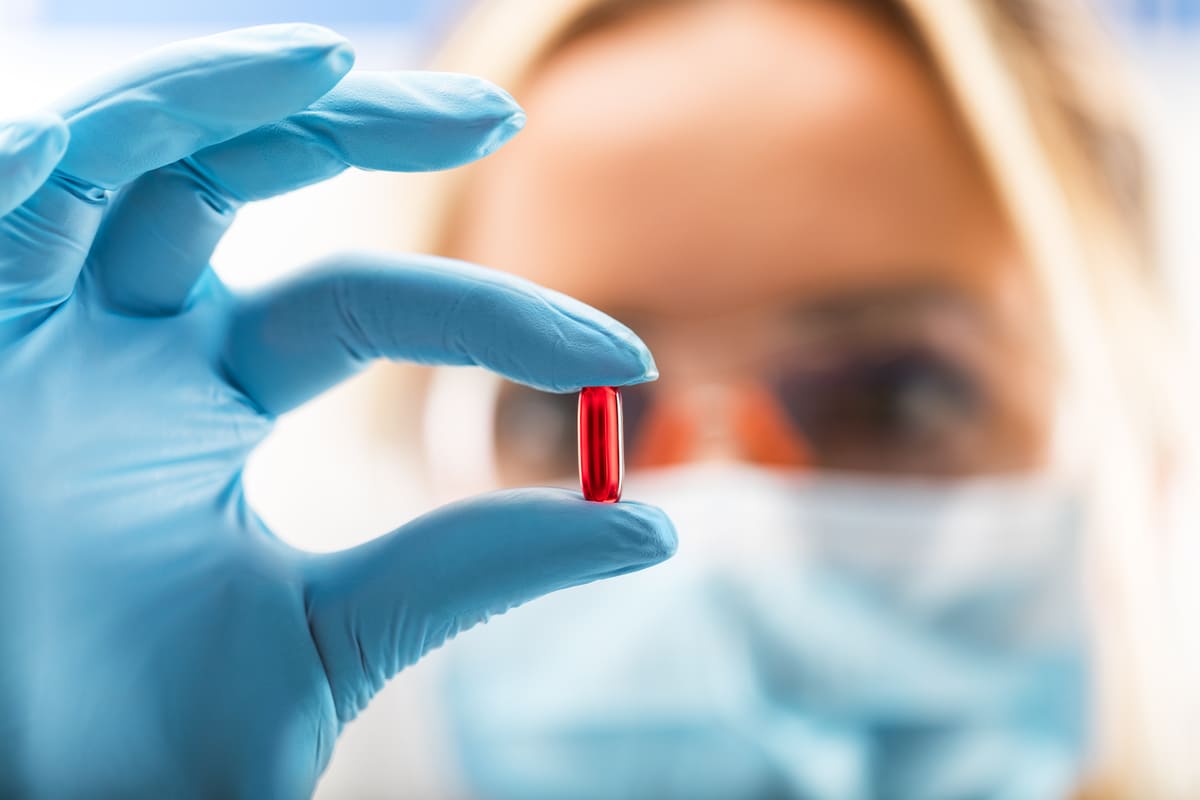 The analyst team at BCC Research has recently published an updated report on Advanced Drug Delivery Systems. Released just last month, the report reflects the current state of the market and offers insights and predictions for the next five years from industry experts.
Global Markets for Advanced Drug Delivery Systems
The global market for advanced drug delivery systems (ADDS) is estimated to increase from $275.0 billion in 2022 to reach $376.8 billion by 2027, at a compound annual growth rate (CAGR) of 6.5% during the forecast period (2022-2027).
Advanced drug delivery systems have become the holy grail in the treatment of several diseases and in unlocking the potential and value of pharma's existing compounds. The advanced drug delivery systems market is differentiated based on the way the drug is released. These technologies help control the rate of release and the location of departure of the drugs, falling under one of two drug release mechanisms: immediate drug release technology or modified drug release technology.
Immediate Drug Release Technology
Immediate (rapid drug release) technology refers to drug delivery systems where the drug is released immediately or as quickly as possible after administration in tablet, capsule, or gel form. Overall immediate drug release is a common, cost-effective, and convenient technology that has key players driving the industry forward.
The top three immediate drug release technologies are:
Zydis
The Zydis technique is owned by Scherer, a subsidiary of Cardinal Health. Zydis, the best known for the fast dissolving /disintegrating tablet preparations, was the first marketed new technology tablet. The tablet dissolves in the mouth within seconds after placement on the tongue. Factors that make this technology attractive include:
Its self-preservation ability
Increased bioavailability compared to traditional tablets
Lyoc
The Lyoc is a porous solution containing an active ingredient dispersed in an alveolar structure. Very hydrophilic, it dissolves and disperses instantly in the mouth when in contact with saliva. Being able to take the solution directly without the addition of water is what garners this technology a top three spot.
Wowtab
Yamanouchi Pharmaceutical (Astellas Pharma) company patented this technology. 'Wow' means 'without water.' In this technique, saccharides of both low and high moldability are used to prepare the granules. The combination of high and low moldability is used to produce tablets of adequate hardness. The Wowtab product dissolves quickly in 15 seconds or less and is a product that can be packed into both a conventional bottle and blister pack.
Market Outlook for Immediate Drug Release Technology
Overall, the market for immediate-drug release technology, according to BCC Research, should reach $32.4 billion from $22.5 billion over the five-year forecast period. Although an impressive growth rate, BCC suggests that the immediate release technology market is limited by the demand for modified and advanced release technology in conditions where prolonged, targeted, or delayed delivery of drugs is required, along with the need for modification for enhanced efficacy and therapeutic outcome.
Modified Drug Release Technology
Modified drug delivery technologies refer to dosage forms or systems where the drug release occurs over time after administration, which can be over a prolonged period or to a specific target in the body.
These systems are categorized into six segments:
Targeted release- This technology enables drug delivery only to the area of action or absorption and not to other sites. Targeted drug delivery aims to achieve a desired pharmacological response at a selected site without an undesirable response at other places, which helps perform the required action with minimum side effects and therapeutic index. Targeted release technology holds the largest market share (39%).
Extended release- The extended-release drug delivery dosage/system enhances drug use by optimizing the pharmacokinetic, biopharmaceutical, and pharmacodynamic properties of a drug, thus improving the bioavailability of the drug and reducing side effects.
Delayed release- Delayed-release formulations continue to be a popular formulation approach. Traditionally, the focus has been to protect acid-sensitive drugs against gastric fluid.
Pulsatile release- Pulsatile drug release (pulsed-release) technology is also referred to as time-delayed technology. A pulsatile drug release formulation refers to a drug delivery technology where the drug is released rapidly or immediately after a predetermined or well-defined lag time (i.e., time controlled), or because of a biological or external trigger.
Modified-release systems have several clinical and commercial advantages, which have helped this market grow. They have been instrumental in the discovery, development, and growth of advanced drug delivery systems such as transdermal systems and implants.
Read More about the Advanced Drug Delivery Systems Market Dynamics
BCC determines that market players are responding to rapidly changing market dynamics and are trying to deliver to meet market needs, which ensures healthy supply dynamics and potential opportunities in both modified and immediate drug release technology sectors. Their latest report offers extensive research into the market as well as insights into the opportunities to come over the forecast period.
Click here to download the complimentary report overview of Global Markets and Technologies for Advanced Drug Delivery Systems.
As experts in the pharmaceuticals industry, BCC Research has a whole library of industry-specific reports in this field which you can access here. Alternatively, you can become a BCC member for full access to the entire report library by clicking the button below.