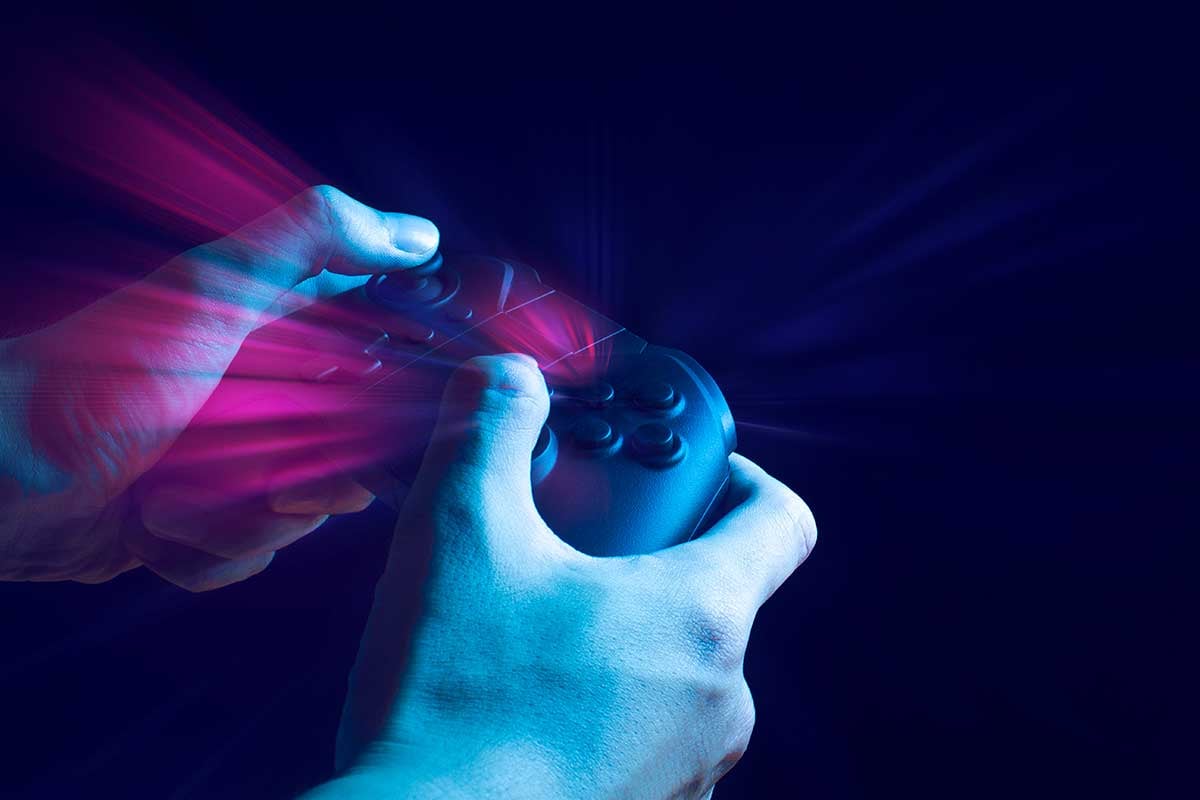 Once a hobby synonymous with moody adolescents and parents' basements, the gaming industry is now big business. In fact, it has carved out a positively gargantuan slice of market share, making it one of the fastest growing segments in the video entertainment sector.
The global market for video games is predicted to be $272.4 billion by 2025, and it is estimated there are more than 2.5 billion gamers worldwide. But what makes gaming such a pervasive industry, and how has it developed from a couple of blocks on a screen, as per Pong in the 1970s, to become the behemoth it is today?
Why do we love gaming?
When considering how widespread and readily adopted gaming has become by the masses, it's interesting to compare it to its nearest competitor: the film industry.
Even as far back as the 1980s, games featured cinematic cut scenes and immersive elements to playthroughs, and there was a time where every big movie release had a game published as part of their promotional efforts (no matter how bad). Goldeneye was a landmark example, but soon that began to shift. Resident Evil, Assassin's Creed, Tomb Raider and countless more began their journey as a videogame, before marking its way onto the big screen.
As time draws on, especially within the last 20 years, it has become abundantly clear that the line between gaming and cinema is officially blurred. More blockbusters now resemble the games we play, and in the reverse, more games than ever now focus on an immersive, cinematic experience, spearheaded by immensely detailed and captivating storylines and ever-improving graphics.
What does the future hold for gaming?
Naturally, there is a creative element that makes gameplay increasingly compelling. Swarms of graphic designers, storytellers, content writers and general creatives who play a vital role in blending the continued technological innovations being incorporate into game engines, with stories that have gamers clamoring for more, with every new release.
The increased sophistication and immersive nature of gaming that fuels creative storytelling can be largely attributed to advances in technology. Data processing speeds, interoperability among platforms, the development of new and exciting devices – mobile, stationary, wearables etc. – among other factors, all play a part in the continued growth of the gaming industry.
As the industry continues to innovate, the role of artificial intelligence will become more prevalent than it is even today. Machine learning and deep learning models underpin this AI advancement in gaming and entered the game development scene a few years ago. It is now becoming a key asset in the game development toolbox.
The Future of AI in Gaming
In our latest report, BCC Research collaborate with our sister company and premier partners at Futuresource Consulting to dive into the future of artificial intelligence across the gaming sector. We interview Simon Forrest, Futuresource's Principal Technology Analyst, who provides us with a comprehensive overview of the role AI plays in the gaming sector, and how game developers will continue to harness this technology to improve gameplay for end users across the gaming spectrum.
Why not register for your copy today? Happy gaming!