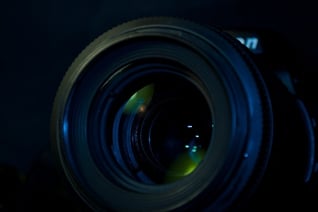 Industry 4.0 concepts are streamlining the factory floor. Machine vision technologies – the giving of manufacturing equipment visual inspection capabilities – is an emerging technology that, as this excerpt from a recent BCC Research report suggests, is being widely adopted on assembly lines to perform inspections and to ensure high quality of workmanship.
Machine vision (abbreviated MV) is the application of computer vision to industrial processes. Industrial equipment such as robotic arms and equipment are controlled, and defective products are detected by using digital input/output (I/O) devices and computer networks. MV can be considered a subfield of engineering that is related to computer science, optics, mechanical engineering and industrial automation. The most common application of MV is the inspection of manufactured goods, such as semiconductor chips, automobiles, food and pharmaceuticals. MV systems use digital cameras, smart cameras and image-processing and analysis software to perform inspections, just as human inspectors working on assembly lines visually inspect parts to judge the quality of workmanship.
Machine vision systems can be programmed to perform tasks such as counting objects on a conveyor, reading serial numbers and searching for surface defects. For visual inspections that require high-speed, high-magnification, 24-hour operation and/or repeatability of measurements, manufacturers favor MV systems. Some of these tasks extend roles traditionally occupied by human beings whose degree of failure is generally high as a result of distraction, illness and circumstance, although humans display finer perception over the short term and greater flexibility in classification and adaptation to new defects and quality assurance policies.
| For more detailed information on the market for MV technologies, download the free report overview.
Typically, MV systems are fast enough to inspect 100% of the product being processed without slowing up the industrial line. This ability is crucial, since more and more manufacturers are requiring "six-sigma" results in order to be competitive in today's quality-conscious market.
In addition, these systems are ideally suited to statistical process control (SPC), as they deliver the continuous, consistent and precise measurements that SPC demands, enabling a manufacturer to adjust process parameters before the process goes out of control or produces bad parts. MV systems can be made more adaptable than traditional optical or mechanical sensors, and as alterations to the industrial process are required, these systems can be easily reconfigured, often with only minor software changes.
Advantages of Machine Vision Systems
An MV system that has been carefully designed to meet a set of requirements will perform well and be cost-effective. Specific advantages of such a system are:
Precision: A well-designed MV system can be made capable of measuring dimensions to one part in a thousand or better. Because these measurements do not require contact, there is no wear or danger to delicate components.
Consistency: Because MV systems are not affected by fatigue suffered by human operators, operational variability is eliminated. Additionally, multiple systems can also be configured to produce identical results.
Cost-effectiveness: MV systems are becoming increasingly cost-effective, as the price of computer processing is dropping rapidly. Furthermore, the operating and maintenance costs of MV systems are low.
Flexibility: MV systems can make a wide variety of measurements. When applications change, the software can be easily modified or upgraded to accommodate new requirements.
MV systems are most successful in the controlled environment of the factory floor, as they offer important advantages over human vision in terms of cost, speed, precision and physical demands. Systems can accomplish the following:
Determine location or the position of an object
Measure dimensions within thousandths-of-an-inch accuracy
Count items such as pills in a bottle or cells in a petri dish
Identify or recognize an object
Inspect objects and identify flaws in manufactured goods
Verify that an object's quality meets standards
MV systems excel at locating and examining objects with hard, well-defined edges and regular patterns. In addition, their high-speed processing capability gives them unquestionable superiority when it comes to looking at parts on today's fast-paced production lines. Although human inspectors can keep pace with visual inspection demands at a rate of a few hundred items per minute, they also tend to get fatigued and miss flaws. With MV systems, thousands of parts often run past a camera per minute and resolve a number of features on each piece for product conformity, all in a matter of milliseconds. MV systems also ensure repeatable results and can run continuously 24 hours a day, seven days a week.