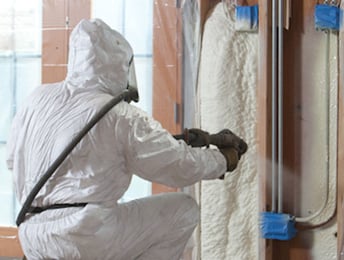 The following is an excerpt from the report "Global Markets for Flame-resistant Polyurethanes," by Craig Barnes.
Flame-resistant polyurethanes are used in many industries and products throughout the world. In 2015, nearly 1,000 companies operated in the U.S. polyurethane industry, according to the American Chemistry Council. These companies accounted for nearly 48,800 jobs and $28.6 billion in revenue.
The end-user markets for polyurethanes are extensive, as polyurethanes prove useful in multiple industries and are a key part of many finished products. End-user markets for polyurethanes include transportation and marine, furniture and bedding, machinery and foundry, packaging, electronics and many others.
The overall fire-related death rate in the U.S. decreased by 21.6% from 2006 to 2015. While public campaigns to increase awareness of the importance of smoke detectors in homes and offices, along with an increase in the installation of sprinkler systems, contributed significantly to this trend, there is another factor that played a vital role in the diminished incidence of fire-related death and injury – flame retardant chemicals.
Want to hear from the world's leading experts about flame retardant chemicals, fabrics, textiles and foams? Learn about BCC Research's 30th annual FLAME conference. May 19-22, 2019 in San Antonio, TX.
Over the course of the last several decades, the extensive introduction of flame retardant chemicals into the manufacturing process of many common household and workplace polyurethane products has grown to the point where fire does not break out as easily.
There are hundreds of flame retardant types, typically categorized by chemical structure and properties. Brominated and organophosphorus flame retardants are two categories of commonly used flame retardants, with brominated flame retardants – which contain bromine – acting as the most frequently used flame retardants.
Brominated flame retardants are used to prevent or slow down fire in a wide variety of consumer goods including furniture, building and construction materials, electronics, planes, trains, boats and automobiles. They are also applied to items across the medical industry and are even used the packing material that protects delicate items during transit.
As sustainable practices continue to make strides in housing and industrial construction, as well as in vehicle and appliance manufacturing, polyurethane manufacturers are well-positioned to play an increasing role in the development of eco-friendly practices, products and technologies. The growth of environmental regulations provides additional market opportunities for products that assist builders and manufacturers with compliance issues.
Polyurethane provides among the highest insulation R-values per inch of any product available today. The global increase in efforts to minimize mankind's carbon footprint has driven manufacturers to improve energy efficiency across all products. This has helped to increase the role of rigid polyurethane foam in the production of refrigerators, water heaters, freezers, vending machines and additional appliances.
The tightening of Corporate Average Fuel Economy (CAFE) standards in automobile manufacturing is one of the best examples of the vital role that polyurethanes play in improving fuel efficiency at large. The ongoing push for smaller, lighter, safer and more fuel-efficient vehicles will continue to provide enormous growth opportunities in the market.
The manufacture of transportation vehicles is an example of an industry that uses polyurethane in all its forms: flexible and rigid foams, coatings, adhesives, sealants and elastomers. Flexible polyurethane foam is used as the padding in seats, headrests and armrests.
The versatility of flexible foam polyurethane is a result of its lightweight, durable, comfortable, malleable and resilient properties, as well as its effectiveness in absorbing sound and energy. Non-allergenic, flexible polyurethane foams are also used extensively in bedding as thicker, firmer mattresses are trending.
Rigid polyurethane foam is used in vehicle panels for sound and energy absorption. Polyurethane coatings are applied to create a glossy shine to new vehicles, provide scratch resistance, prevent rusting and serve as a glaze for windows to increase strength and reduce glare.
Polyurethane adhesives are used in vehicles to bond carpeting, trim and window seals – and the elastic properties of polyurethane elastomers make them perfect for use as gaskets, O-rings, shock absorbers and puncture repair materials for tires. Polyurethane-coated fabrics, being abrasion-resistant and flame-retardant, are both a durable and safe choice for use in transportation vehicles.
Use in transportation vehicle seats will continue to drive volume, as well as innovations in packaging. Additionally, the boom in online shopping has substantially increased the demand for packaging for shipping solutions, and polyurethane can be easily molded to protect products during shipping.
The report "Global Markets for Flame-Resistant Polyurethanes" is expected to publish in early 2019. Click here to be notified when this report publishes.