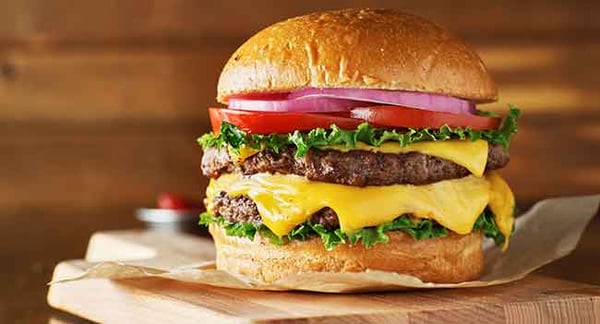 September 18 was a pretty exciting day for us. Not only was it National Cheeseburger Day, but it also marked the launch of our You Should Know This Podcast!
We've been working so hard on launching You Should Know This and we can finally share it with the world.
If you'd like to dive right in, here's how to listen to our Intro and Episode 1 (and here's where to get a free cheeseburger next year).
If you'd like to know more about our podcast before adding it to your lineup (we get it; your podcast queue is sacred), then keep reading.
The Birth Of You Should Know This
It all started when we were working on our first few white papers. We interviewed some amazing people making big waves in their fields—cough, Skylar Tibbits, cough—and shared it with you.
As we continued our white paper interviews, we realized that we kept saying how much we wish we could've recorded our conversations with our guests—to capture their passion (and ours), make their work accessible to more people and personalize the brains behind the innovations that are changing the future.
It became clear that a podcast would allow us to do all of that. And it didn't hurt that many people on our team geek out on podcasts, anyway. So we were pumped to create our own.
We call our podcast You Should Know This because every one of our guests—founders, researchers, non-profit organizations, CEOs—is working on technology that will have an impact on your own life, work, research, etc.
The You Should Know This Podcast is for innovators, academics, corporate leaders and entrepreneurs who want to...
Know about world-changing technology before anyone else.
Feed your curiosity about how we will live and work in the future.
Identify potential market competitors, industry partners and funders.
If any of that interests you, then we're confident that you'll get a lot out of this podcast.
Listen and subscribe on Apple, Spotify or whenever you listen to podcasts.