These plant-based shoes never need watering. The top of the shoe is made from organic cotton, the sole from industrially grown corn. After you've worn them out, you can compost them.
"We're 'growing shoes' here at Reebok,"
says
Bill McInnis, vice-president of the company' Future Team, which developed the environmentally friendly shoe. "Ultimately, our goal is to create a broad selection of bio-based footwear that can be composted after use. We'll then use that compost as part of the soil to grow the materials for the next range of shoes. We want to take the entire cycle into account; to go from dust to dust."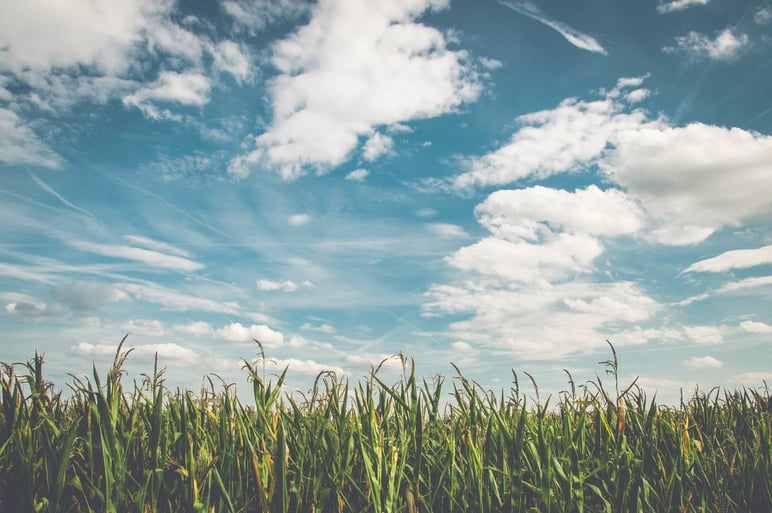 The giant footwear maker calls its initiative to cultivate bio-based footwear "Cotton + Corn." The shoe won't hit the shelves until later this year, sometime in the fall.
The shoe is made from a bio-based, petroleum-free diol made from corn sugar. (A diol is a chemical compound containing two hydroxyl groups, like ethylene glycol for example.) Developed by DuPont,
Susterra propanediol
is non-toxic and 100% sustainably and renewably sourced, the company says. It's also a USDA 100% certified bio-based product that generates up to 50% less greenhouse gas emissions over its lifetime.
BUY 'EM, WEAR 'EM OUT, PLANT 'EM. DO IT AGAIN.
Reebok plans to use the compost as part of the soil to grow new materials (like cotton and corn, hence the initiative's slogan) used for the next development of shoes.
"Typical shoes are made from oil-based plastics that can sit around in landfills for hundreds of years when you're done with them," McInnis says. "We're focusing on creating shoes made from things that grow, made from things that bio-compost, made from things that can be replenished."
Reebok's "Cotton + Corn" initiative goes beyond the materials that make the shoes. It also considers the shoes' lifecycle after consumers are done wearing them.
According to McInnis, the initiative considers three phases: development, use and post-use.
For the first phase, Reebok designs the shoes using materials that grow naturally and can be replenished. The second phase involves applying the shoemaker's considerable expertise in developing athletic footwear.
"Consumers really don't want to sacrifice style and comfort for sustainability—and they don't have to," McInnis says, referring to the Susterra material that combines esthetics with function.
The final phase occurs after the shoes are worn out, McInnis says, what he terms "post-use," which focuses on the compostability of the cotton and corn used in the shoe itself.
"Traditionally the end of a shoe's life is when you throw them in the back of the closet and eventually throw them away for good," McInnis says. "What most people don't think about is that most shoes end up in landfills when people are done with them."
The company intends to develop a full line of plant-sourced sustainable footwear.