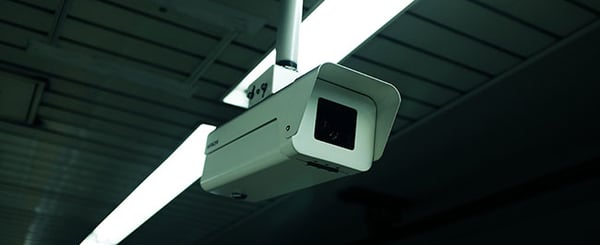 For the past decade and a half, the safety and security industry has experienced significant growth, especially in the surveillance market.
The global video surveillance market is estimated to reach $50 billion by 2020, growing 20.7% annually.
Video surveillance has risen due to security issues that individuals and organizations face around the world, such as terrorist attacks, crime, drug trafficking, border threats, internal discontent, financial fraud and more.
To protect against these threats, more and more safety and security professionals are employing video surveillance technology, which allows them to monitor large areas even if they have limited staff.
While video surveillance has been accepted by most as a way of life, many citizens express concern about the loss of privacy and constant interference associated with video surveillance. However, citizens have reported that they would also accept the intrusion in exchange for the safety, security and peace of mind that video surveillance offers.

Factors Driving Growth Of Video Surveillance Market
Several factors are contributing to the growth of the video surveillance market:
Growing Security Concerns
Video surveillance is considered a necessity by governments and law enforcement agencies to ensure control, monitor threats and prevent and investigate criminal activities.
Given its advantages and success in fighting crime, video surveillance systems are being used increasingly in residential, transportation, retail and hospitality industries as a safeguard against safety and security risks. The acceptance of video surveillance cameras has grown as the general public has begun to view them as precautionary measures to fight terrorism and other security issues.
Affordability of Video Surveillance Technology
Not only is video surveillance used to guard against security threats, it is also used extensively in corporations that handle sensitive information, such as financial institutions; schools and colleges; and residential areas. Since surveillance cameras aren't too cost prohibitive, many organizations can afford to install them.

For example, school administrations are installing security cameras to ensure student safety, prevent vandalism, monitor any unauthorized entries that may occur, and prevent thefts, bullying and other misdemeanors. In Oakland County, Mich., 28 out of 30 private schools have installed video cameras.

Along with schools, retail and commercial businesses, corporations, religious entities and hospitality businesses have implemented video surveillance techniques to monitor the people who enter and exit their buildings. The affordability of surveillance technology has made video surveillance technology much more accessible.

Advent of Highly Sophisticated Cameras
Video surveillance has seen many innovations over the years, and moved from simple, stationary cameras recording at one angle for hours to sophisticated equipment that can be controlled remotely to change angles, follow a person, zoom in, etc.
Facial recognition systems have given the industry a huge boost. They can be connected to a computer system that stores photographs of wanted individuals, enabling law enforcement professionals to identify suspects.
The first facial recognition system with 140 cameras was used in London in 1998. These systems compare the geometry of facial features in a database of "persons of interest" and help police identify them in large crowds.
Systems with advanced technology enable operators to pan, tilt or zoom (PTZ) a camera to focus on objects of interest. Today's cameras are equipped with higher resolution, bigger data pipes and faster computers that connect to fast computers and enable real-time processing of data.
The shift from analog to IP-based surveillance systems spurred growth in the surveillance market, though globally, the market is fairly evenly split between analog and network technologies.
Homeowners and small business owners primarily use analog systems, which consist typically of an assembly of cameras and a digital video recorder (DVR). High-resolution alternatives include HD-TVI (transport video interface), HD-CVI (composite video interface) and audio high density (AHD) technologies that offer up to 1080p resolution. The demand for high-def technology is likely to grow exponentially as consumers move to better systems.
However, standard analog systems are also expected to sustain market share, given their low prices, and the fact that many consumers want to install some level of security in their homes at low costs.
According to IHS Technology, more than 11 million consumers and do-it-yourself (DIY) network cameras were shipped in 2015. These simple cameras do not need to be attached to a network or software and are not connected to the cloud.
The cameras work as a stand-alone surveillance system. Over the next few years, cameras as part of smart home packages will also be available, thus driving significant growth in the surveillance market.
Another technological innovation that offers huge potential is problem recognition systems—software that interprets video images from CCTV cameras and identifies potential threats by recognizing unusual characteristics or patterns in digital images.
These systems can identify articles or objects that are out of place, such as weapons or abandoned packages, and help individuals and families monitor the safety of children, pets or older adults on their mobile devices.
Learn More About the Video Surveillance Market, and the Safety and Security Industry
To learn more about these markets, read our full report, "The Global Video Surveillance and VSaaS Market."