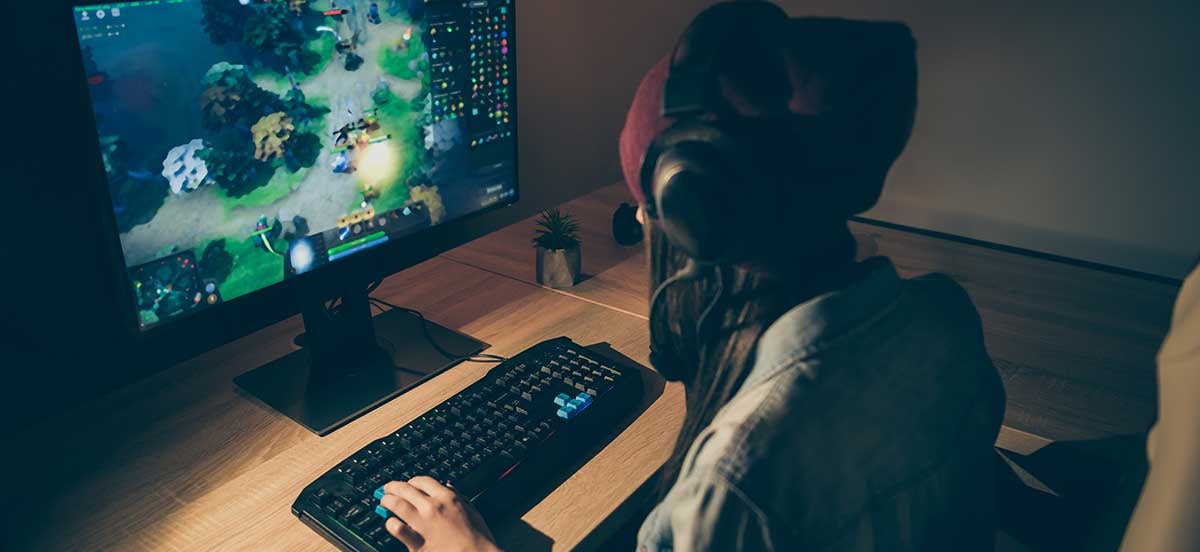 During the last half of the 20th century and the beginning of the 21st century, video games were key elements in a constant process of renewal and modernization in entertainment.
Over the years there has been a significant transformation in the way we think about games. In the past, gaming was considered an entertainment domain for young males. Game studios devoted considerable resources to develop video games that appealed to this target group, almost exclusively. With development costs skyrocketing and video game firms competing for the same customers, more studios are finding success in markets where the video game industry has not thrived traditionally.
Gamers now include—and probably for a very long time have included—women, parents and even senior citizens. In fact, gamers who identify as women currently outnumber those who identify as men by a considerable margin.
BCC sat down with Renee Gittins, Executive Director of the International Game Development Association (IGDA) for her story, the IGDA's story and where the story of gaming seems to be heading.
BCC: What was the first game you remember playing?
Renee: The very first game I played and can remember playing is Wolfenstein 3D. My father was fond of first-person shooters on the PC when I was young, and I spent a lot of time both watching him play and playing them myself.
BCC: You initially studied as an engineer in biotech. When did it become clear that gaming was going to be a real part of your life?
Renee: Games have always been a major part of my life, but I simply did not know the game industry was a potential career path for me until I met a game developer my senior year of college. At that point, I learned quickly about the industry and realized that I wanted to change paths to work on these wonderful creations that had brought me so much joy throughout my life.
One of the reasons that I am so passionate about our work here at the IGDA is that I want to make sure that every child who loves gaming realizes that the game industry has potential career paths for them.
BCC: You opened your own game studio—tell us about that and what kind of work you did.
Renee: In addition to my work supporting game developers through the IGDA, I run my own indie studio, Stumbling Cat, on the side. We are currently working on the title Potions: A Curious Tale, which is an adventure-crafting game about a young witch named Luna. She's recently discovered her ability to brew magical potions which she can use as spells to battle monsters, solve puzzles and overcome obstacles on her quest to become a Potions Master.
I handle the design, writing, asset implementation, programming, marketing, business and production aspects of the game, while I rely on my talented team to provide art and audio. While I make the game run, it is their work that truly brings it to life.
BCC: What is the central mission of the IGDA, and what is your day-to-day role?
Renee: IGDA's mission is to support and empower game developers in achieving fulfilling and sustainable careers. We pursue that mission through providing knowledge and best practices, supporting communities, and advocating for developers.
As the Executive Director, it is my job to ensure that we are pursuing that mission to the best of our abilities—I help craft programs, build partnerships, host events and ensure that our operations to support our hundreds of volunteers and thousands of members are all running smoothly.
BCC: What do you see video games looking and feeling like in ten years?
Renee: I believe we will continue to see increased diversity across games—across platforms, players, content, developers and genres. Games are becoming more and more accessible, both to develop and to play. While some will dive deeper into XR, others will find new strategies in mobile.
Additional Trends And Projections About Video Games
The global market for video gaming should grow from $169.2 billion in 2020 to $272.4 billion by 2025 at compound annual growth rates (CAGR) of 10%.

The Asia-Pacific market for video gaming should grow from $78.6 billion in 2020 to $115.6 billion by 2025 at a CAGR of 8%.

Additional market players:

Nintendo, Epic Games, Apple and Sony.
For additional intel into the global market for video games:
Check out IDGA's website: https://igda.org/
Read the rest of our interview with IDGA in our Innovation Spotlight: IDGA: Video Games: https://www.bccresearch.com/whitepapers/video-game-industry.html
Download a free overview of our report, Video Games: Global Markets: https://www.bccresearch.com/market-research/information-technology/video-game-market.html
Read our blog about the first video game approved by the FDA to treat ADHD: https://blog.bccresearch.com/bcc-and-friends-the-first-ever-fda-approved-adhd-video-game