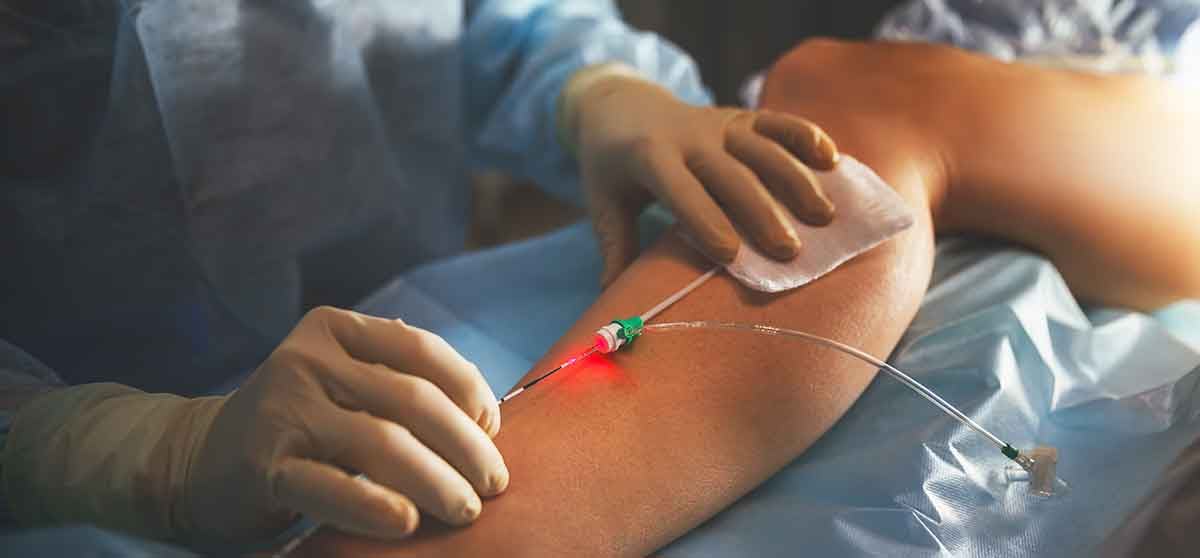 Venous diseases like varicose veins affect millions of patients worldwide. Varicose veins can cause pain, aches and other significant discomforts. In serious cases, they can rupture and cause ulcers. In recent years, treatment options for this disorder have evolved to include minimally invasive procedures, the most common treatment type option.
Varicose veins are more likely to occur in the elderly population because aging significantly impacts the structure and functions of veins. Varicose veins affect one out of every two people over the age of 50. Obese people and pregnant women also are at risk of developing this disease. Sclerotherapy, laser therapy and radiofrequency ablation are some of the therapies currently available. Sclerotherapy is the recommended first-line treatment for varicose, spider and reticular veins.
Surgical procedures for varicose veins will likely continue to improve, with significantly advancements from 2020-2026. Noninvasive alternatives increasingly have replaced surgery. Because of the risk of infection associated with invasive surgeries, noninvasive surgeries have grown in popularity in recent years. During the forecast period, the market for noninvasive procedures is expected to drive growth in the global market for varicose vein treatment devices.
In addition to lowering the risk of infection, noninvasive procedures require shorter hospital stays, saving time and money. Foam sclerotherapy, endovenous laser treatment and radiofrequency ablation are becoming more common as alternatives to traditional surgical procedures.
Impact Of COVID-19 On Varicose Vein Treatment Market
Before the COVID-19 pandemic, physicians routinely performed elective, critical and emergent procedures to treat vascular disease. Varicose vein removal, saphenous vein ablation for reflux, mechanical/thrombolytic treatment of venous thromboembolism, venous stenting and inferior vena cava (IVC) filter insertion or removal were common elective venous procedures.
Urgent and emergent cases for venous thromboembolism and vascular injuries account for approximately 30%-50% of an active vascular surgery practice case mix when combined with nonelective arterial disease. Many venous pathology practitioners dedicate the majority of their case volume to ambulatory venous disease treatment.
The coronavirus pandemic upended this status quo, threatening care's timeliness and productivity. Physicians faced potentially exposing patients to COVID-19 by accepting them into a hospital or office practice. Outpatient vascular clinics and office-based laboratories offering diagnostic and clinical services also were severely impacted. The worst impact affected elective venous disease care, which occurs predominantly in the outpatient setting.
Varicose Vein Treatment Market Trends And Projections
The market for varicose vein treatments reached $978.2 million in 2020 and is expected to grow at a compound annual growth rate (CAGR) of 6.7% through 2026.

The

endovenous

ablation segment is expected to grow the fastest over the next five years at a CAGR of 7.1% and is expected to reach $541.5 million by 2026.

Key market players:

Medtronic, Boston Scientific Corp. and Candela Medical.
For additional intel into the global market for varicose vein treatment: