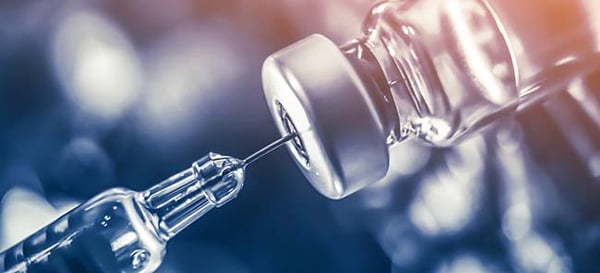 The menace of infectious and non-infectious diseases creates the demand for different types of vaccines. Vaccination is one of the most cost-effective ways to reduce the global disease load.
The overall increase in infectious and noninfectious diseases, growing population, technological advancements and continuous innovations are creating a considerable opportunities for the vaccine market. Additionally, the resurgence of vaccine-preventable diseases and the emergence of new pandemics and immunization programs in emerging economies are influencing the global vaccine market.
There has been increasing government interest in various parts of the world due to sudden outbreaks of major diseases such as Ebola, Zika virus, chikungunya, avian influenza, the H1N1 virus and now COVID-19. In fact, these outbreaks have been the primary reason for the recent market growth.
Regulations are in place to check outbreaks due to tourists carrying disease, and vaccines have become a requirement in some countries and are highly recommended for international travelers. For example, various government programs and increased public awareness regarding viral diseases such as hepatitis, measles-mumps-rubella (MMR) and polio have augmented vaccination rates in many countries.
In addition to human vaccines, the global animal vaccine market is growing in importance. Increasing demand for livestock products and an increase in pet ownership are the foremost reasons for increasing vaccination in animals. Significant developments in biotechnology, informatics and information systems have prompted better planning and execution of animal disease prevention in many countries.
The prevention of diseases is the primary focus of global animal vaccine producers and manufacturers. Viral, bacterial and parasitic infections—such as the avian flu, rabies, zoonotic infections (anthrax), bovine respiratory syncytial viral disease (BRSV), porcine circovirus type 2 (PCV2), West Nile virus (WNV), vibriosis, myxomatosis and many others—have created opportunities for animal vaccine manufacturers to develop innovative products.
Additionally, pet owners and owners of food-producing animals are increasingly concerned about the well-being of their animals, creating a demand for improved animal vaccines. Concerns of companion animal owners about their pet's well-being means that animal vaccines are become more available in veterinary healthcare markets.
Vaccine Technologies Trends and Projections
The global market for vaccine technologies is currently worth $42.6 billion in 2020 and is projected to reach $57.8 billion by 2025, at a compound annual growth rate (CAGR) of 6.3%.
Human vaccine technologies should grow from $34.8 billion in 2020 to $47.8 billion by 2025, at a 6.6% annually.
Animal vaccine technologies should grow from $7.8 billion in 2020 to $10 billion by 2025, growing at 5.1% annually.
North America accounted for a major share in the total vaccine market, along with Asia-Pacific.
Key market players: Abbott, Elanco Animal Health, Pfizer and Novartis.
For additional intel into the global market for vaccines, download a free overview of our report, Global Markets for Vaccine Technologies.