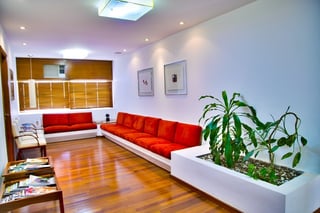 The U.S. rug business will continue its three-year reign over carpet, in terms of growth. Area rug sales should top $2.5 billion in 2016, a
3. 5% gain from 2015,
reports
FCNews Research.
Growing consumer demands for hard surfaces and custom rug programs have provided manufacturers with additional selling opportunities. According to
FCNews
, most traditional broadloom companies offer some variation of a custom rug program in which rugs are cut from broadloom and can be specifically tailored to the needs of consumers.
The trend represents an add-on opportunity that generates considerable revenue, one more flooring dealers and non-flooring outlets are leveraging. In fact, FCNews reports that some flooring retailers that previously diminished or even shelved the rug category are reconsidering its marketability, and using the Internet to push online sales.
HARD SURFACES AND CUSTOM-SIZED RUGS GENERATE ONLINE DEMAND
Open-floor plans are using hard surfaces more than ever, but consumers are expressing growing demand for larger and custom-sized rugs that can define areas with a design aesthetic. Retailers are meeting this demand by allowing customers to custom-design spaces.
Ryan writes that some executives suggest that custom rugs are "going to differentiate brick and mortar merchants from Internet retailers" by allowing retailers access to customer needs "they can't get online," Stephen Hoberman, vice president of sales at Momeni,
tells
FCNews' Ken Ryan. "They need to come to the store. They need to work with the person. The price points are not expensive for custom. You can give customers what they want at a price they can afford."
An executive with Carpet One Floor & Home acknowledged that some retailers face stiff competition from box stores and online retailing giants like Wayfair, but advised dealers to use the industry's new Cutting Edge program, Ryan reports, "which allows them to choose from the entire broadloom collection to create custom rugs for consumers."
Doug Jackson, vice president of sales and marketing at Tuftex, says the CCA Cutting Edge custom area rug program is a "home run." He tells Ryan that, "No question carpet is losing share, but the carpet that is going out there is better goods and we're getting that share. The share that is out there—in the upper end of the market—is in our wheelhouse."
Karastan's rug division reportedly endured a poor 2016. Despite that wall-to-wall carpeting was down 20%, the company was up 8% in rugs. Units sold were up, but, percentage-wise, less expensive rugs lowered overall margins.

Hard surface demand has also affected business rug sales. Rug sales rise when hard surface is up. Currently, rug sales are increasing while broadloom sales are flat.
Couristan's business is up 60% from 2016, driven by ecommerce. Web technology allows e-commerce companies to display their wares from every conceivable viewpoint, rendering a physical showroom unnecessary for some customers.
Couristan reports that its online rug sales are "strong across the board," which has spurred the company to refine its marketing message and promotion efforts.
BCC Research
reports
that the North American residential flooring market should reach $18.4 billion by 2021 from $14.8 billion in 2016 at a compound annual growth rate (CAGR) of 4.5%, from 2016 to 2021.