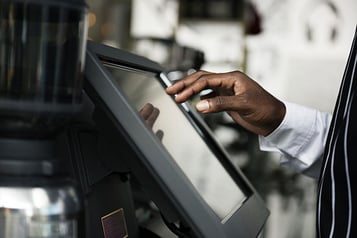 With the increase in applications of artificial intelligence (AI), computer systems are demanding efficient sensors and semiconductors chips to execute their advanced functionalities for better system output.

Additionally, semiconductor vendors have found good market opportunities with the introduction of various display technologies such as LCDs, OLED, LED, transparent displays, and others.

Flexible displays, curved screens, thin-film displays, and AMOLED (active-matrix organic light-emitting diode) are some of the core areas where semiconductor investors have adopted various new innovations and market development strategies.

For instance, in September 2017, Samsung and LG Electronics invested $30 million in CYNORA GmbH, a leading next generation OLED developer in Germany. The goal of this investment is to promote advanced OLEDs such as flexible OLED, transparent displays and others in the flexible display market.

In our full report, "2018 Semiconductor Manufacturing Research Review," we offer an in-depth explanation the trends, opportunities, barriers to growth and more in several markets within the semiconductor manufacturing industry, including:
Microfluids
Sputtering Targets and Sputtered Films
Transparent Displays
The full report also provides in-depth overviews of additional markets within the industry, such as thin film transistors and semiconductor batteries, including coverage of semiconductor manufacturing equipment market share and organic semiconductors.
However, if you're looking for quick insight into the trends occurring in each of the above markets, you'll find today's blog helpful.

Microfluids
The field of microfluidics is positioned for continued rapid growth, thanks in part to the application of electronic chip design and fabrication techniques, which has led to the creation of commercialized microsystems. Specifically, the use of Micro-electromechanical systems (MEMS) is now widespread throughout many industries.
The global market for microfluidic technologies was valued at more than $6.8 billion in 2017 and is estimated to reach $13.9 billion by 2022, growing 15.3% annually.
High-throughput screening is by far the largest application of microfluidics, accounting for nearly 45% of the total market in 2016. This segment is also one of the fastest-growing applications, with a projected compound annual growth rate (CAGR) of 20% through 2022, when it is expected to account for almost 59% of the total market.
After high-throughput screening, inkjet printing, diagnostics and drug delivery represent the largest and fastest-growing applications, respectively, of microfluidics technology. Together, the applications accounted for over 19% of the market in 2016 and by 2022, their combined market share is expected to be greater than 22%.
Sputtering Targets and Sputtered Films
The global market for sputtering targets will grow through 2023, thanks to several factors: continuing growth of renewable energy, energy storing, optoelectronics, transportation and construction, i.e. large consumers of functional, protective and optical coatings; increasing utilization of sputtering technology for the fabrication of thin, light, and flexible devices; growing penetration of sputtered thin films in various industries; new opportunities in artificial intelligence, solid-state batteries and transparent displays; high levels of related R&D activities; and increasing market penetration of the sputtering process in developing countries.
The global market for sputtering targets was worth $3.2 billion in 2018 and is estimated to rise at a CAGR of 5.1%, reaching $4.2 billion by 2023.
Sputtering targets for optoelectronics accounted for 23.3% of the total market in 2018, while remaining applications resulted in a combined share of 17.9% of the total market.
By unit volume, the worldwide market for sputtering targets is expected to reach 1.4 million units in 2023, corresponding to a 5% CAGR.
Transparent Displays
The global market for transparent displays will grow through 2023, thanks to the following factors: continued expansion of the augmented/virtual reality market; the introduction of head-up displays in mid-priced cars; increasing penetration of transparent displays in retail and architectural projects; larger utilization of these devices for industrial and medical applications; and significantly high R&D activity.
The global transparent display market was worth $7.1 in 2018, corresponding to a CAGR of 65.7%, and is estimated to reach $89.1 billion in 2023.
Sales of wearable displays are growing at a rapid pace. In 2018, the market reached $3.3 billion, growing 243.1% annually.
Head-up displays followed wearable displays with a market share of 29.3% in 2018, whereas panel displays are projected to account for 24.6% of the total in 2018. Both transparent wearable and panel displays were characterized by the fastest growth, with CAGRs of 83% and 54.9%, respectively.
Learn More About the Global Semiconductor Manufacturing Industry
To learn more about this industry, download a complimentary chapter of our comprehensive report that includes additional intel on semiconductor manufacturing equipment market share and organic semiconductors, "2018 Pharmaceuticals Research Review."