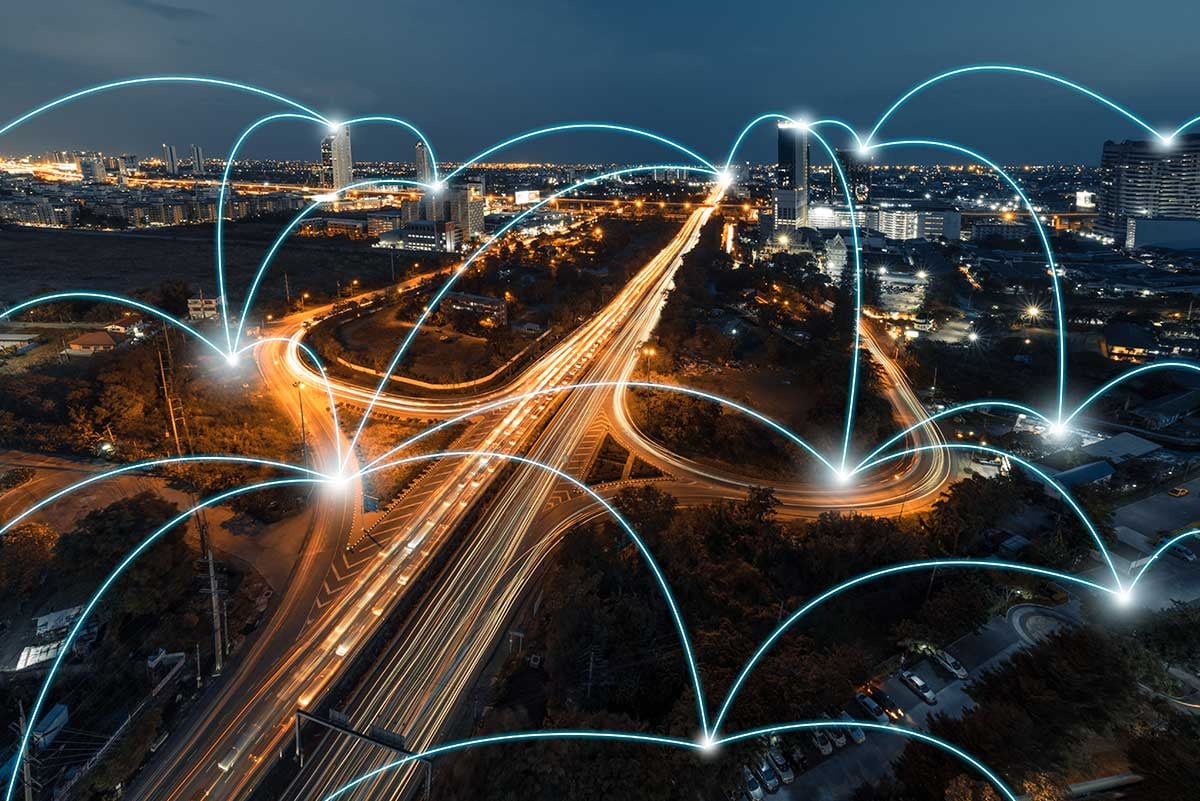 Wireless medical devices are the future of healthcare. Allowing for the remote monitoring of patients, up-to-date information as well as an overall better treatment plan from physicians, these devices are changing the landscape of modern-day medicine. Of course, when technology utilizes wireless features, its connectivity is what deems the product a success or failure. If the connectivity elements aren't prepared to host a large number of users, or don't have a cyber-attack plan in place, these products will not fit the bill for the various applications within the healthcare industry.
What are wireless medical device connectivity solutions?
Wireless medical device connectivity solutions enable healthcare providers to connect medical devices to information systems. This type of solution provides accurate and current data according to a user's requirements whilst using Bluetooth, WI-FI, telemetry services, and other wireless technologies to connect these devices. As a result of these connections, patient data is no longer required to be manually entered into the system.
In the healthcare sector, digitalization has created a need for connectivity solutions, as the demand for healthcare devices that exchange information continues to grow. Due to these technologies, doctors receive real-time updates on their patient's recovery and condition meaning hospital stays are shortened and healthcare expenditures are reduced without affecting the efficiency of the treatment.
BCC Research believes wireless medical device connectivity demand will grow. Expecting to reach $5.0 billion by 2027, the players in this market are focused on adopting various strategies such as collaboration and acquisitions to improve connectivity solutions in medical devices and secure data from a cyber-attack.
What are the applications of the wireless medical device connectivity market?
By end-user, BCC Research has determined four segments: homecare, hospitals, diagnostic centers, and ambulatory centers for wireless medical device connectivity.
Home healthcare
In 2021, home healthcare captured the largest market share among end users and BCC anticipates this to remain the same over the forecast period. Home healthcare provides medical services to patients suffering from injuries or illnesses in the comfort of their own homes. According to the patient's circumstances, patients can receive home health care services from multiple sources including nursing care, specialized medical treatments, or laboratory testing. The doctor will determine the patient's treatment plan and any treatments the patient needs at home. Depending on the patient's health, home healthcare can last from a short period to an extended period.
During the COVID-19 pandemic, home monitoring was used to significantly reduce interpersonal contact and, consequently, the risk of exposure to COVID-19.
Innovative home healthcare technology promotes healthy living and helps to improve the health for those who need it, allowing these individuals to live independent and comfortable lives at home, rather than in nursing homes, hospitals, or other facilities. With home healthcare technology, healthcare providers, medical personnel, and physicians can monitor patients' health remotely. As a result of wireless medical device connectivity technologies, patients do not need to travel to view their healthcare providers or medical personnel, saving them money, time, and stress.
Hospitals
The type and extent of wireless medical device connectivity solutions vary from department to department. This segment includes public and private hospitals, as well as hospitals associated with other institutions such as military hospitals, university hospitals, and institutes. The type and range of wireless medical connectivity devices used by hospitals depend on the size, level of specializations, and types of services and Medicare offered in the hospitals. Hospitals can use wireless medical device connectivity solutions to minimize the need for senior citizens to be hospitalized.
Ambulatory services
A medical care facility that provides outpatient services is an ambulatory care center. The benefits include efficient diagnosis, treatment, consultation, and intervention. Many ambulatory care centers offer specialized medical services or advanced medical technology comparable to or better than that of successful hospital chains. The benefits of ambulatory care include reduced hospital stays, minimally invasive surgical procedures, and more technologically advanced processes. Increasing awareness of ambulatory services and government initiatives to promote and support them drive industry expansion.
Ambulatory patients are trackable in the coverage area with patient-worn monitors. This device transmits signals to a central station. These central stations allow nurses to monitor a patient's vital signs. Technology, such as wearables, smartphones, and other mobile devices, will continue to drive the trend toward remote and ambulatory monitoring, which has a vast potential for reducing healthcare costs and improving diagnostics and preventative care.
Diagnostic centers
Diagnostic centers, that are not part of a hospital, use wireless medical device connectivity to conduct and receive reports from patients including electrocardiography (ECG) monitoring, neuromonitoring, and glucose level tests. With wireless medical device connectivity technology, providers can monitor a patient's data digitally and intervene when necessary.
How can connectivity change the face of medicine?
As seen in each end-user industry, wireless connectivity is evolving how patients and healthcare professionals interact. Adopting wireless medical devices not only leaves doctors and nurses with their valued time to focus on more urgent patients but allows for a more rounded picture of their patient's condition. Monitoring from afar using Bluetooth, Wi-Fi, and other connectivity solutions enables each party to go about their everyday lives whilst a continuous stream of data is being collected.
Different products face competitive scenarios in the global wireless medical device connectivity market. Currently, the market is highly consolidated. While some market players hold dominant positions, the rest are fragmented globally and regionally. Many market players adopted business strategies like collaborations and product launches and these strategies allow them to remain competitive in the market. To find out more about the current market players in this lucrative industry, click here for BCC's latest report on the wireless medical device connectivity market. You can download a complimentary report overview or purchase the full report.
Alternatively, to gain access to BCC's entire report library, become a BCC member today. To discuss the many benefits of a membership, click the button below!