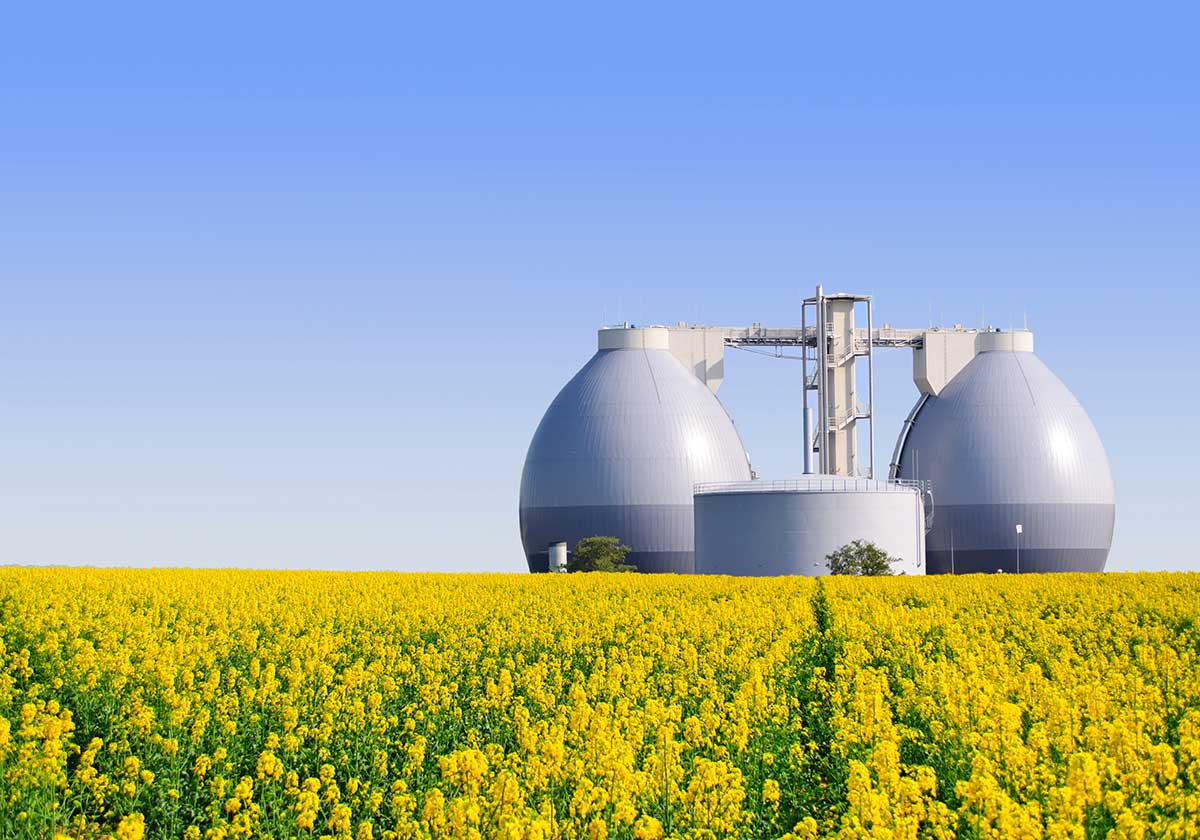 The global market for biogas upgrading is geared toward rapid expansion. Driven primarily by the growing demand for renewable and low-carbon fuels, upgraded biogas represents an increasingly promising alternative to natural gas. Due to climbing demand, BCC Research has predicted that the market for biogas upgrading will grow by a CAGR of 21.1% over the next five years, reaching a market value of $3.8 billion market by 2027.

It's an innovative landscape with emerging technologies further pushing market success. But which companies hold the biggest market share? Which has the highest production capacity? Below, BCC Research has ranked the top 10 leading biogas upgrading companies globally.
Greenlane Biogas holds the largest upgrading capacity and is one of the leading market players of all those surveyed by BCC Research. The company has been involved in biogas upgrading since the early 1990s and has pioneered the use of biogas as vehicle fuel.
Malmberg is a cleantech company, active in the fields of biogas, geoenergy, water treatment and drilling. For more than 15 years, Malmberg has been a leading provider of biogas upgrading plants, and has the second-largest production capacity.
3. Air Liquide
Headquartered in France, Air Liquide has a strong global presence across 75 countries. The company owns 21 production plants worldwide and enjoys an annual capacity of 1.4TWh. BCC Research has determined that Air Liquide holds the third-largest production capacity of the biogas upgrading companies surveyed.
Xebex provides services for natural gas and biogas purification, natural gas dehydration, hydrogen purification for fuel cell and industrial applications, and specialized solutions for other gases. The company registered a 123% increase in revenue across 2020-2021, generated primarily through acquisitions.
Carbotech is not only a pioneer and promoter of biogas upgrading in Europe, but is also a leading supplier of turnkey plants for biogas grid-injection projects. It has the fifth-largest production capacity and continues to be a key market player.
6. Morrow
Morrow is a market leader in the biogas upgrading space, and is the only company in the U.S. to develop and manufacture biogas projects.
7. Wartsila
Wartsila is a leader in innovative technologies and lifecycle solutions for energy and marine sectors. It hires over 17,000 people across more than 200 nations. The company has the sixth-largest production capacity out of those surveyed.
8. Prodeval
This French company specializes in converting biogas from the anaerobic digestion of organic waste into biomethane. Prodeval is a prominent global player with the eighth-largest production capacity.
9. DMT
DMT is an active player in the field of environmental engineering and contracting. For biogas applications, DMT supplies the Sulfurex desulfurization system, the Biosulfurex biological desulfurization system, the Carborex PWS biogas upgrading system, and Carborex MS membrane-based system.
10. Envitech
Envitech is one of Europe's leading biogas plant manufacturers and is strongly integrated across the value chain. In 2007, the company was listed on the Frankfurt Stock Exchange.
Learn more about the emerging world of biogas upgrading
Sustainable waste management and secure energy supplies are key areas of focus for governments and industries, which means biogas upgrading is also becoming increasingly prominent. Gaining an accurate overview of the biogas upgrading market is vital to properly leverage the anticipated market growth.
BCC Research's recent report Biogas Upgrading: Technologies and Global Markets breaks down the dynamics of this burgeoning market. Download your complimentary report overview, or consider becoming a member of the BCC Research library. Membership grants access to the full suite of reports within Energy and Resources. Enquire below to find out more.