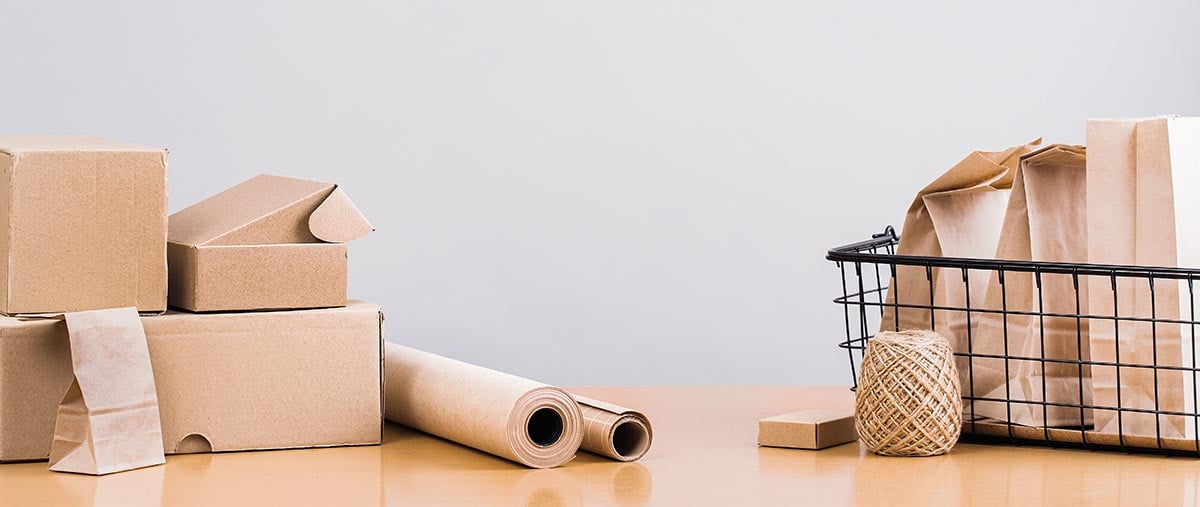 Rumors have been flying that the paper packaging industry is shrinking as the world hurtles toward an almost entirely digital era. Society is shifting firmly online, and when packaging is required, a less is more mentality wins out with environmental concerns at the fore. But BCC Research's latest report proves otherwise: the global overall paper packaging market is estimated to reach $463.3 billion by the end of 2027, with expansion coming at a compound annual growth rate of 5.1% (2022-2027).
Consumers and manufacturers are favoring the sustainability factor of paper packaging over plastic alternatives, helping to bolster the market in the coming years. Similarly, the shift online (one that the pandemic accelerated) increased the demand for paper packaging due to the boom in e-commerce.
The future of the industry is secure, but fierce competition remains. Mergers and acquisitions characterize the landscape, with companies fighting to strengthen their position. As recently as June 2022, Tetra Pak and Milkbasket collaborated to enhance the recycling of used cartons in Noida and Gurugram, helping to expand their presence in India.
Small and medium-sized players should consider the following strategies for entering the market:
Joint venture with domestic food or beverage suppliers to achieve common goals
Invest in research and development to develop sustainable new products
Cooperate with end-users or companies in touch with end-users to improve efficiency
Recycle paper packaging to increase product efficiency
The top 10 players in the paper packaging industry in 2023
Given the tight competition in the market, understanding the key players is crucial to developing a bulletproof business strategy. In no particular order, BCC Research have named the top ten companies within the paper packaging industry:
1. Ahlstrom
Ahlstrom is a global leader in fiber-based specialty materials and sustainable solutions. Based in Finland, this company produces coffee and tea packaging solutions and e-commerce and retail packaging materials. 44.7% of their sales come from the European market.
2. DS Smith
London-based DH Smith provides sustainable paper packaging and operates in more than 30 countries. They have a number of key business segments including packaging solutions, recycling services, paper products, point-of-sales display solutions, and packaging machinery.
This company was established in 1889 and is headquartered in Memphis, US. They create industrial packaging for a variety of end-uses, as well as cellulose fibers. The vast majority of their sales come from within the US.
Mondi is a major force within the paper packaging industry. Based in the UK, this company has roughly 100 production locations based in around 30 countries. It operates across the entire value chain, from managing forests to producing pulp, paper and consumer packaging solutions.
Nippon Paper is a Japanese paper and paper products manufacturer. It's one of the major players in the food and beverage packaging market in Japan.
OJI Holdings is another significant Japanese company with an international presence. Their business segments include industrial materials, household and consumer products, functional materials, forest resources, and printing and communications media.
Seaman Paper Co. has been producing sustainable lightweight wrapping and packaging products since 1946. It employs around 700 people and has facilities in the US, Asia, and Europe.
This Irish company is a provider of a broad range of paper products, with an annual production capacity of nearly 8.3 million tons.
9. Tetra Pak International S.A.
This well-known brand has been operating since 1951, and generated revenue of $13.2 billion in 2021. The company operates in over 160 countries globally, and famously produces carton packaging for a range of food and beverages.
10. WestRock
US-based WestRock is one of the major providers of sustainable fiber-based paper and several packaging solutions. The company offers products across corrugated packaging and consumer packaging.
Discover the global paper packaging market size
BCC Research's new report breaks down the market sizes of the paper packaging industry by product, end-user, and region. It provides a comprehensive analysis of the industry dynamics, helping market players to gain leverage within this competitive space.
Download your free report overview of Paper Packaging: Global Market Outlook today.
We publish a huge number of reports within the Chemicals category. Becoming a member of the BCC Research library grants access to all these reports, to provide a holistic overview of the chemicals sector. To enquire about membership, please get in touch through the button below.