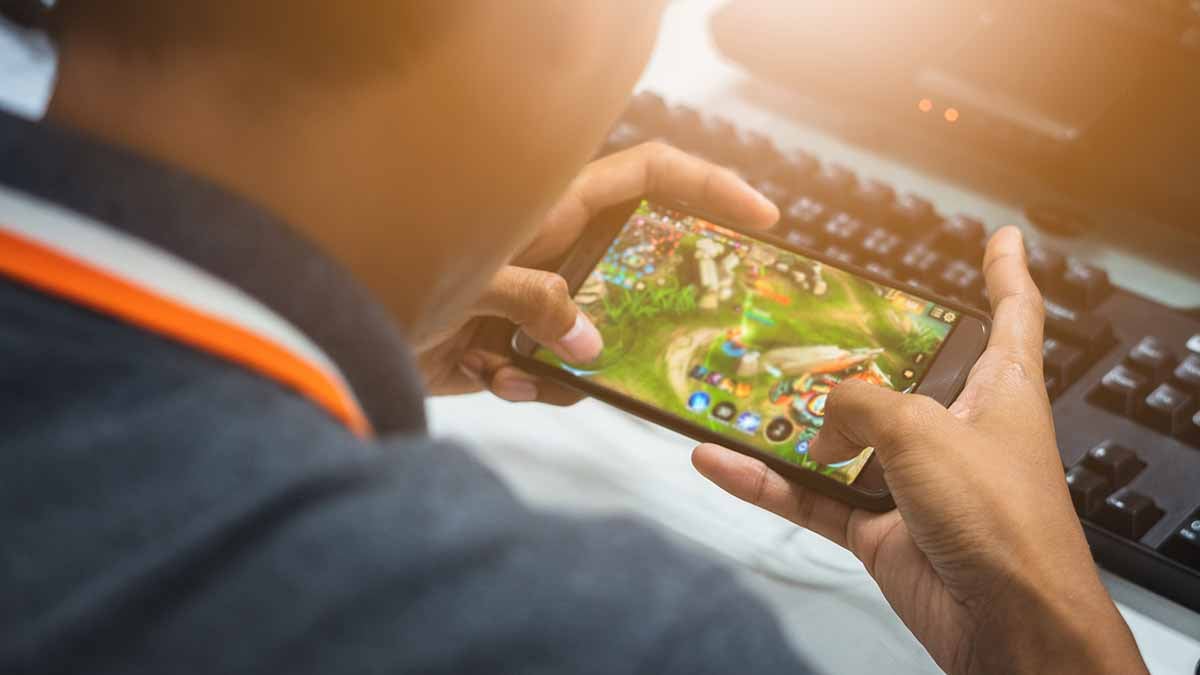 Mobile gaming made its debut with Tetris in 1994, on the fossil-like Hagenuk MT-2000. The industry has come a long way since: Now, cell phones are the most popular gaming device by an impressive margin. This multi-billion-dollar industry surged over the pandemic, and BCC Research predicts the market will continue to climb (reaching $188.6 billion by 2027, specifically).
CES 2023 has just signaled a host of excitement for the world of mobile gaming. Razer announced the launch of Razer Edge, an Android handheld gaming device that can stream games through 5G. The advent of this super-fast connection will be revolutionary for small and low-powered devices like smart phones.
With consumers spending around 674 billion hours a year playing games, the landscape is ripe for vendors looking to expand into new territories. Another example is Netflix acquiring the Seattle-based game developer Spry Fox in as recently as November 2022. Non-traditional gaming vendors are attempting to capture the potential of this lucrative market – though entry isn't as smooth as it seems.
It's a cut-throat game. To get a handle on mobile gaming, vendors need to get inside the mind of the consumer. What's driving consumers to play more games? What are the trends to watch?
Gamers want accessibility and immediacy
One of the factors driving gamers towards mobile is immediacy. Rather than firing up a hefty PC and spending valuable time on loading screens, gamers can simply open their cell phone. Sure, mobile gaming naturally entails ads – but the option of banner ads makes this a non-issue.
The key to capturing a larger audience lies in ease of access. Tech advancements are playing a significant role in improving mobile gaming, allowing for lower-cost and higher-quality games that are available instantly. Cloud gaming allows users to play a game from any internet-connected device. Similarly, the advent of 5G is enriching the gaming experience with faster loading times and smoother gameplay.
Lowering prices are also drawing larger audiences. Smartphones have already proven themselves to be excellent game platforms, with development overheads significantly lower than PC and console games. The cost of developing mobile games has recently decreased even further. With the app store, gaming has never been more accessible, or cheaper. A lot of games are available for free, with the revenue coming through in-app purchases.
The emergence of regulatory framework
Surprisingly, most countries don't have specific legislation on mobile gaming, but it's something developers need to watch out for. In terms of the law, mobile gaming has been something of a wild west, but this is now changing. Regulatory frameworks are emerging to ensure safer gameplay and transparency for studios. Unsurprisingly, data privacy will be a big part of this.
The risk of non-compliance with data laws is high. Game developers that process users' personal information are now subject to a number of privacy laws, including CCPA, COPPA, GDPR, DPA 2018, and PIPEDA. Online gambling is another area facing scrutiny by regulatory bodies. In the UK, there are clear rules for any vendors that provide gambling services. Australia has banned online casino games altogether.
It's clear that an emphasis on social responsibility is permeating the world of mobile gaming. While the majority of gaming apps don't involve playing for real money, more vendors are offering age-restricted manuals to protect players. Developers must consider these factors to stand a chance of market success.
What are the most recent trends in mobile gaming?
The market is heavily saturated, with no shortage of game designers and developers. Regardless, the proliferation of mobile gaming provides lucrative opportunities. Recent activity in the mobile gaming landscape, from new product launches to major acquisitions, demonstrates as much:
In November 2022, Zynga Inc announced that it would be acquiring Popcore, an indie mobile gaming developer based in Germany.
Hyper-casual games were the top-performing mobile gaming genre in 2021.
PlayStation head Jim Ryan cited an expansion to mobile as central to its growth strategy.
Landmark Games recently secured a $4.6 million investment to expand its employee base to 20 and continue to develop its flagship game 'Sea of Souls'.
TikTok is also launching its own dedicated gaming channel, allowing users to access games by pressing a tab on the platform's homepage.
India has the largest fantasy sports market, boasting a user base of 130 million. Between January and September 2021, $1.6 billion in funding and M&A was received by the Indian gaming industry, with real-money games attracting $700 million.
Discover more about the mobile gaming market
Given the anticipated growth of the market, gaining trusted intel on mobile gaming is more valuable than ever. BCC Research's recent report breaks down mobile gaming's market size, market share, and other key growth metrics. Including information on the top vendors and significant challenges faced by the industry, the report acts as an invaluable guide for those navigating the landscape.
Download your complimentary report overview, or consider becoming a member of the BCC Research library. We publish a vast number of reports in the Information Technology category, and membership grants access to the entire breadth of this sector.
To find out more about membership, please get in touch below.