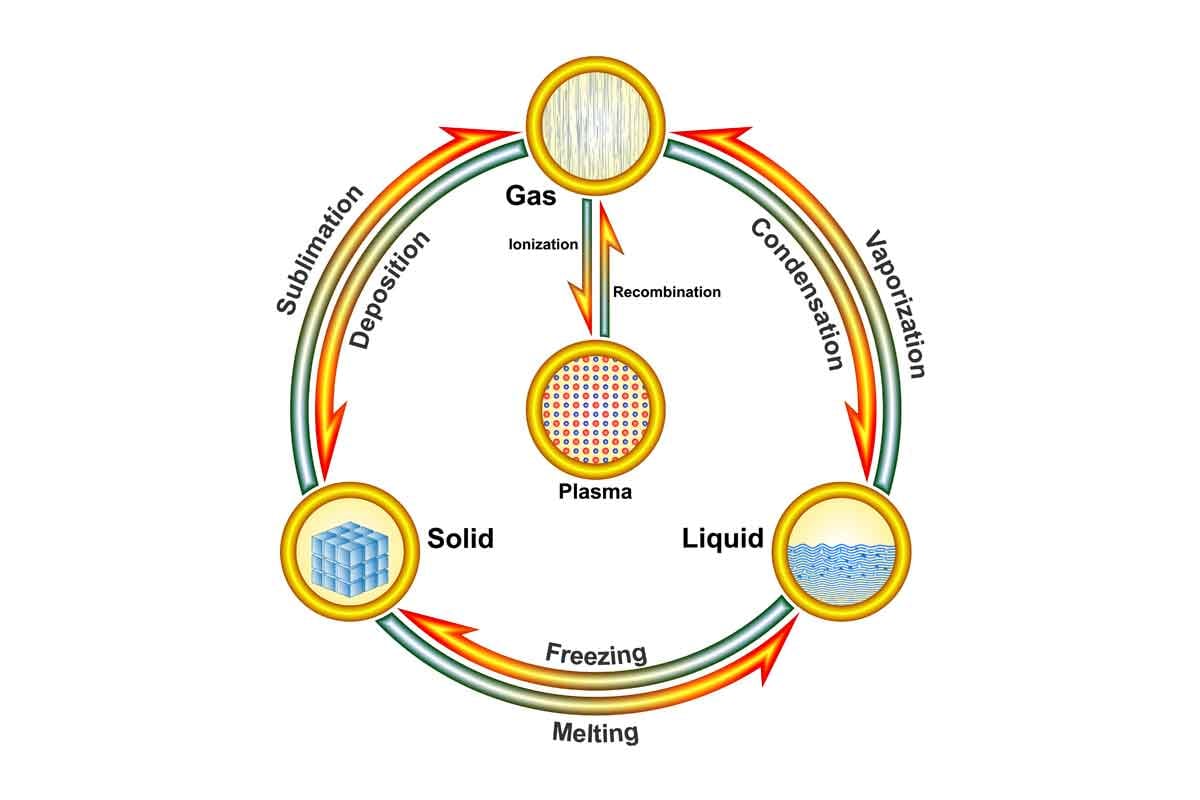 The manufacturing industry is a primary focus at BCC Research this week, as our team takes to the IMTS show floor in Chicago. With valuable intel on the latest in manufacturing innovations on display across the event, Greg and Joel are meeting clients, attending conferences and dropping in on stands to get full coverage of what is shaping up to be an exciting event.
If you aren't attending IMTS yourself, you can catch up with what the team have been up to in our post-show report. Tap the link below to sign up:
Sign up to receive our post show report.
In the meantime, we're looking at the physical vapor deposition (PVD) industry to see how this aligns with the visions and aims of the wider manufacturing industry, as focus on how the surface treatment industry becomes more eco-friendly continues.
First thing's first: let's talk physical vapor deposition tech
PVD, also known as thin-film coating, is a branch of innovative vacuum-coating technologies. In this process, material is vaporized from a solid or liquid surface, then transported through a low-pressure gaseous or plasma environment, to a surface where the material condenses and possibly reacts with a gaseous material or co-deposited material to form a compound.
All PVD processes consist of three basic functions:
Creation of a deposition material in vapor form
Transporting the evaporates from source to substrate
Depositing film growth onto a substrate
In our study Physical Vapor Deposition (PVD): Global Markets, our analysts review basic PVD deposition processes, and discuss evolving technologies being developed to handle the demands of new products and advanced materials.
Basic physical vapor deposition in thin film technologies has served a wide variety of industries over the past several decades and continues to provide coating services of a high caliber. With the improvement in product performance, however, device geometries have been reduced in the semiconductor industry, and thin films are being deposited on smaller and smaller areas. As devices shrink and the demand for more rigorous coatings persists, improvements are being made across the board.
How PVD is being utilized across various industries
The total global market for PVD equipment, materials and services was worth over $25.2 billion in 2019, and the market is expected to grow at a compound annual growth rate (CAGR) of 3.4% up until the end of the forecast period in 2025.
Flexible packaging applications are the largest consumer of PVD equipment, materials and % services, with over 47% of the market, followed by microelectronics and storage applications, with about 19% and 15% of the market respectively in 2019.
Let's take a look at how PVD equipment, materials and services are being used across different industries within the manufacturing space:
Physical vapor deposition in microelectronics applications
PVD plays a crucial role in the deposition of films in most microelectronic products on the market. This is due to its highly reliable nature and cost-effective coating and surface modification process. The microelectronics market is one of the largest markets for global PVD equipment and accounts for the highest proportion of global equipment.
PVD in data storage applications
Physical vapor deposition is widely popular in the data storage market, where it's used to prepare disk and tape substrates to receive data. It also plays a key role in the fabrication of certain types of photovoltaic cells, particularly thin film PVs.
In data storage products fabricated using PVD, such as hard disk drives, optical disks and flash memory, PVD is used to deposit materials that enable the substrate to retain digital information.
Physical vapor deposition in cutting tool applications
PVD is used to apply abrasion-resistant and wear-resistant coatings to metal cutting tools. Metal cutting is one of the most material demanding applications. Proper coatings prevent conditions such as oxidation and diffusion of elements, deformation from high temperatures and pressures, and mechanical and thermal shock.
In short, PVD coatings can extend tool life, reduce maintenance requirements and improve productivity.
Physical vapor deposition in solar (photovoltaic) applications
PVD is used in the fabrication of several types of photovoltaic devices:
Amorphous silicon: the dominant thin-film PV material, composed of silicon atoms arrayed in a thin homogenous layer, rather than a crystal structure. A-Si has a light absorptivity – about 40 times that of crystalline silicon, so only a thin layer is needed to make a solar cell.
Cadmium telluride: CdTe also has a light absorptivity. In fact, a 1mm thin film can absorb 90% of the solar spectrum and has reached energy conversion efficiencies as high as 19% in the laboratory.
Copper indium diselenide: or CIGS is a semiconductor material comprising of copper, indium, gallium and selenium (CuInGaSe2). The highest efficiency so far achieved with CIGS PVs is over 20%, with commercial modules achieving efficiencies of 14% or more.
PVD in flexible packaging applications
Barrier and decorative coatings account for the majority of PVD applications in the flexible packaging market. Barrier coatings offer protection from light, water, oxygen and other gases, while decorative coatings target consumer appeal. In addition to providing protection, coatings make food and other packages attractive to consumers.
Gain further insight into the physical vapor deposition market
The pandemic may have hit the market hard in 2020, but industry experts remain optimistic, with the expectation that this year, 2022, will see the market pick up pace once again. The data storage segment in particular is expected to gain major traction in the Asia Pacific region, owing to digitalized-based technologies, such as facial recognition technologies being developed in China.
To find out more about this exciting market within our manufacturing collection, why not download a complimentary copy of the physical vapor deposition market? Alternatively, you can also purchase the single report or become a BCC member and gain access to our entire manufacturing report library.