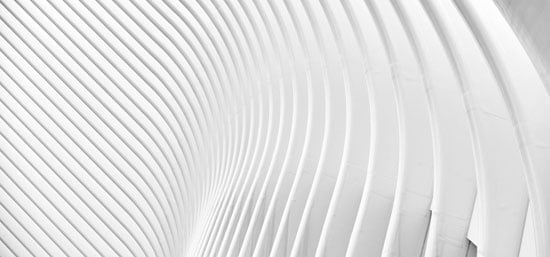 The following is an edited excerpt of the BCC Research report "Global Markets for Optical Brighteners" by Abhigyan Sengupta.
Optical brighteners, or optical brightening agents (OBAs), fluorescent brightening agents (FBAs) or fluorescent whitening agents (FWAs), are synthetic chemicals added to a liquid, dye or detergent to make a product appear whiter, brighter and cleaner. OBA is the modern-day equivalent of the decades-old practice of "bluing." OBAs are the compounds that transform UV light waves to enhance blue light and minimize yellow light to cause a whitening effect. This property is crucial to the textile, detergent, personal care and packaging ink industries. OBAs are monitored by the Environmental Protection Agency (EPA) when used in the cleaning industry and the Food & Drug Administration (FDA) when used in materials that come in contact with food, for example, plastics and paper packaging.
Approximately 400 brightener types are listed in the color index, although less than 90 of those can be used commercially. Only a few are commercially important and global OBA textile, paper and detergent manufacturers primarily use only di- and tetra-sulfonated triazole-stilbenes and a di-sulfonated stilbenebiphenyl derivative. Stilbene derivatives, however, can disappear after extended exposure to UV due to the formation of optically indolent cis-stilbenes.
Optical brighteners or fluorescent whitening agents are used to make plastics, fibers, coatings, inks and detergents appear brighter, whiter and cleaner. These products function by absorbing invisible UV light wave and re-emitting visible blue light while disguising the yellowish cast often detected in these products after high-temperature treatments. The global OBA market in terms of revenue was valued at $1.7 billion with a CAGR of 4.3% during the forecast period. By 2022, the end of forecast period, the estimated amount of revenue of OBA is expected to total $2.1 billion. By chemical type, stilbene holds the largest market share of OBA in commercial production.
Stringent government norms are directly affecting OBAs, and in addition, the market continues to be threatened by the rapid decline of the paper industry. Over the last decade, digitalization has become prevalent and digital application enhancement is replacing paper.
If we break down the OBA market by region, Asia-Pacific is most likely to be the primary emerging market. India and China, in particular, with their high degree of industrialization, ramped up manufacturing activities, burgeoning populations and growing demand for better lifestyles, are both expected to undergo major market expansion. North America and Europe, however, are expected to show a non-linear trend and their end use industries are likely to enter saturation mode. Some of the major players involved in the manufacturing of OBA are 3V Sigma, Huntsman Intl. LLC, BASF SE, Archroma, Eastman Chemical Co., Blankophor GmbH, Akzo Nobel N.V., among others.
Production of Optical Brighteners
The production of optical brighteners is comparatively less complex compared to other specialty chemicals. Major raw materials used in optical brightener production include stilbene, coumarin, diphenyl pyrazoline, dicarboxylic acid and cinnamic aid. There is a high degree of backward integration of manufacturers in the value chain of optical brighteners. Many manufacturers, including BASF SE, Akzo Nobel N.V., Huntsman Corp., Eastman Chemicals and 3V Sigma, maintain facilities to produce raw materials primarily for captive consumption and also to supply other manufacturers. Other manufacturers source raw materials from suppliers and contractual agents. Manufacturers of different optical brighteners, especially the global players, have their own R&D facilities to develop formulas and synthesis methods for upgraded and recycled optical brighteners.
Based on the requirements developed by R&D facilities, raw materials and additional production support materials are sourced by the producers. Raw materials are produced in the form of active chemicals and are then used in manufacturing the end product, which then goes through separation, refining and filtration and is finally packed through batch processing and stored.
Optical brightener producers are mainly forward integrated and sell their products through distribution agreements, independent distribution, online distribution, company owned distribution centers and retail. Some of the major manufacturers, such as Kolor Jet Chemicals, Eskay Dyestuffs & Organic Chemicals Pvt. Ltd., Khyati Chemicals, Archroma and Blankophor GmbH, are actively involved in business-to-business sales channel distribution and sell their products to textile, detergent, paper, cosmetics and plastics manufacturers.
For more detailed information on the global market for optical brighteners, including in-depth forecasts, download the free report overview for Global Markets for Optical Brighteners.