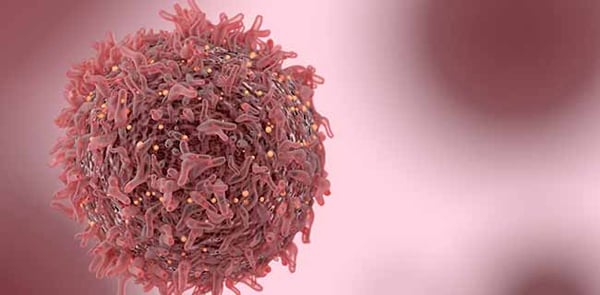 Despite great advances in treatments and technology, cancer continues to be the second leading cause of death—worldwide. This makes the market for next generation cancer diagnostics one that is ripe with significant growth potential. A key driving force for industry growth is liquid biopsy-based cancer diagnostics.
Compared to traditional biopsies, liquid biopsy-based cancer diagnostics offer substantial medical benefits that will drive its adoption in many segments of cancer diagnostics. This will be used in early detection/screening applications and can be utilized where tissue biopsy is problematic, which is the case with lung cancer.
Currently the standard of care, tissue biopsy has its limitations. Performed by needle, surgery or endoscopy, each method poses risks to the patient. From potential hemorrhaging to the accidental puncturing or nearby organs or tissues, not to mention infections, there's a lot that can go wrong. And even if things do go smoothly, the patient is assured a lot of pain and discomfort during the procedure.
What's great about liquid biopsy is that it avoids the usual complications associated with tissue biopsy. Also, it can provide a more complete picture of the genomic status of the tumor, rather than only a part of the tumor.
The main issues for widespread market adoption of liquid biopsy involve the lack of clinical evidence of its utility, as well as the lack of endorsements by professionals in the community. However, the FDA has incorporated minimal residual disease (MRD) measurements, which is a key application for liquid biopsy, in developing drugs for blood cancers. The FDA stated that pharmaceutical companies can use a patient's MRD status in drug studies for a range of applications, including diagnosing disease, treatment response and monitoring disease progression.
There is a trend of growing awareness in the medical community about the advantages that liquid biopsy-based diagnostics can provide. It is only becoming a bigger player as more research is conducted, and there is an optimistic outlook on what liquid-biopsy can provide when implemented in hospitals and clinics.
Market Trends and Projections for Liquid Biopsy
The global liquid biopsy market should reach $6.1 billion by 2023 from $2.4 billion in 2018 at a compound annual growth rate (CAGR) of 20.8%.
For cancer specifically, the global liquid biopsy market is expected to grow from $411.7 million in 2018 to $2.4 billion in 2023 at a CAGR of 41.7%.
Key market players: Baylor Genetics, Thermo Fisher Scientific, Predicine and Bio-Rad.
For additional intel into the global liquid biopsy market, check out the following reports and white papers: