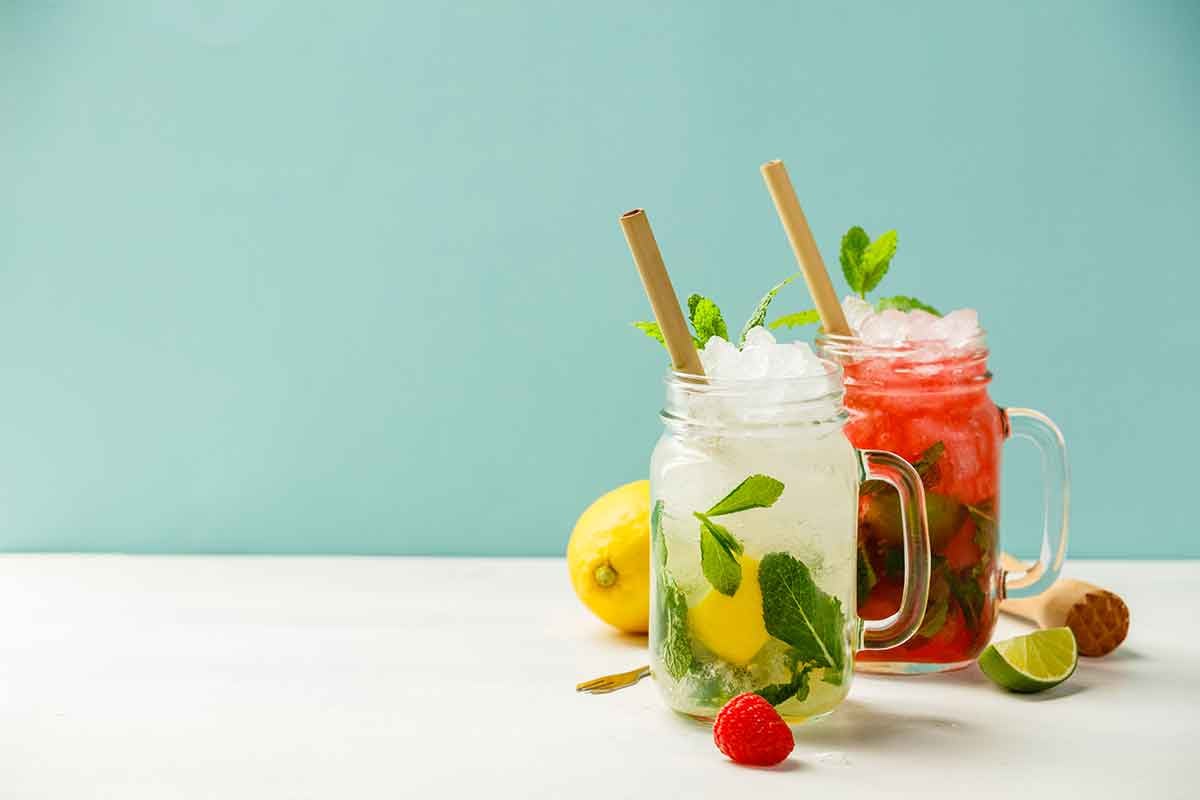 Once upon a time, a non-alcoholic drink option consisted solely of fizzy soft drinks, sugar-laden mocktails, or the occasional low-ABV beer. However, as global citizens become increasingly health conscious, and 'sober curious' trends continue to rise, the non-alcoholic beverage market is thriving.
More people are opting for non-alcoholic drinks
The global non-alcoholic beverages market has grown exponentially in the last few years, and is quickly becoming a dynamic, fast-paced and regularly changing industry, as manufacturers accelerate innovation to keep up with consumer tastes, habits and demands.
While the global consumption of alcohol increased significantly during the pandemic, there has been a very conscious shift towards sobriety among consumers. Younger generations in particular are leading the charge, with a firm focus on health as a primary trigger for cutting down on their alcohol consumption. In fact, research shows that Gen Z consumers have expressed a particular interest in functional waters that promote a healthy immune system or reduce stress.
An overview of the global market for non-alcoholic beverages
While the industry is set to increase from $1.3 trillion this year to $1.7 trillion by 2027, it doesn't come without challenges. Issues confronting the industry include high prices for non-alcoholic beverages, and a lack of consumer knowledge about non-alcoholic beverages. However, the market is still growing at a compound annual growth rate of 5.3% over the forecast period due to increased regulatory regulation, new product launches and acquisitions.
Carbonated beverage products have dominated the global market, with a 28.2% share in 2021, closely followed by mineral water which is expected to grow at a compound annual growth rate of 5.1% from 2022 through to 2027.
Non-alcoholic beverages are growing more innovative and diversified to meet consumer demand, while still retaining their classic characteristics. Traditional drinks continue to generate the majority of the industry's income, and as populations become more health-conscious, the demand for non-alcoholic beverages is forecast to grow.
The three major growth strategies adopted by companies in the non-alcoholic food beverages market include:
New product development
Mergers and acquisitions
Partnerships, collaborations, expansions and joint ventures
The global non-alcoholic beverages market consists of many companies, with Monster Beverage Corporation holding the largest market value in 2022. However, there are a growing number of local players that are emerging but are forced by global players to continually manufacture new products as the market saturates.
There are large competitors both in the local and global markets, with global players forcing local brands to manufacture new products as the market saturates.
What does the future look like for the non-alcoholic beverage market?
The future of the industry looks bright, with consumers showing increased interest in non-alcoholic options to complement their increasingly healthy lifestyles by reducing their alcohol consumption.
Currently, there are thousands of studies being conducted to research the links between certain food ingredients and flavor development to continue the ascension of the industry. Once this research is proven to be sound, the FDA may consider allowing more product claims on labels and advertising – which can only be good news for non-alcoholic beverage manufacturers!
To find out more about the non-alcoholic beverage market, why not download a complimentary report overview today?
If you would like unlimited access to our entire food and beverage library, consider becoming a BCC member! Tap the link below to continue.