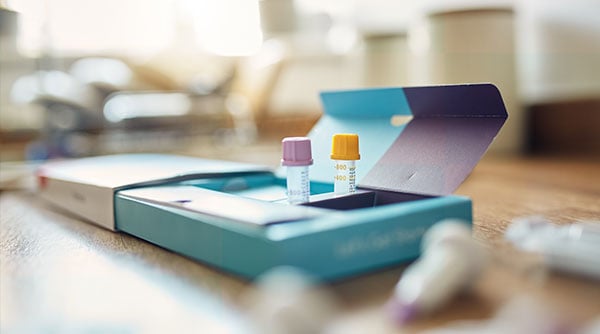 Building better health could be considered a global motto.
As Director of Content at BCC Research, I've recently created a Building Better Health with Synthetic Biology eBook, which dives into the collaborative efforts of researchers and the pharmaceutical industry as they establish a promising future for drug candidates.
Interested? Download your free copy here.
One area that has caught our attention at BCC Research is the boom in At-Home Testing. In the wake of the pandemic and the subsequent 1.5 years of social distancing, the Do It Yourself (DTC) Microbiome testing market has also grown in popularity. Many diagnostic laboratories now offering DTC testing for COVID-19, presenting new channels for growth.
Looking at the specific types of tests, the microbiome at-home test kits are gaining popularity because of novelty and the applicability in improving the quality of life for consumers. The companies offering the tests provide the results based on several genetic and metabolic factors of the individual, thereby offering insight into the well-being of that individual. Moreover, the DTC testing companies recommend personalized lifestyle management strategies, diet plans, and other nutritional products to help attract consumers.
DTC microbiome tests are still dwarfed by the other two DTC test types: genetic and biomarker. However, as nascent as the market is, it is growing at an impressive rate. BCC advises it would be prudent to at least pay attention to, if not, participate in, this promising area.
According to Dr. Sarah Daniels, Ph.D., Thrive, "the main factors driving direct-to-consumer testing, also called direct access testing or DAT, have exploded, as high-throughput platforms in biotech have improved, reducing the time and cost associated with delivering DTC tests. In addition, the age of social media marketing has helped fuel intense consumer curiosity in seeking a convenient and user-friendly 'second-opinion' that's not traditionally covered by insurance companies."
As we look toward the future, BCC Research notes that the DTC market is driven by fast-paced microbiome research, significant investment from public and private sectors, and growing demand for innovative diagnostic products. Rising demand for health-based products and improved technologies are other factors projected to drive market growth in the coming years.
This is just the tip of the iceberg. Download the Building Better Health with Synthetic Biology eBook now to learn more about the future of biotechnology!