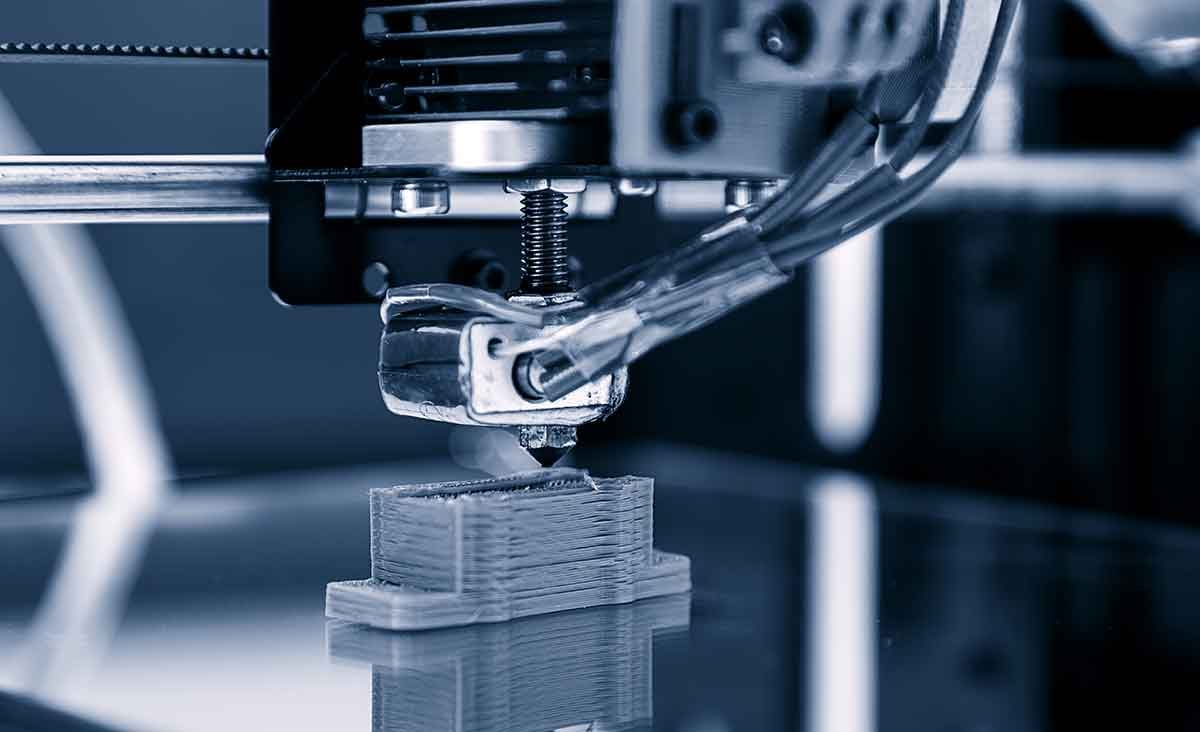 IMTS is in full swing, which means manufacturing is taking centre stage over in Chicago. The team from BCC Research are on the show floor at IMTS, gaining valuable intel on the latest industry innovations. Today and tomorrow, they're attending the Additive Manufacturing Conference. Here, they're taking an applications-based look at the machines, materials and methodologies that are shaping the current manufacturing landscape.
Based on our report Additive Manufacturing in Metallurgy: Global Markets, we decided to list the top 5 metal powder producers leading in 3D printing.
The top 5 players are ranked below in order of their revenue generation through these powders, with #1 being the greatest.
5 Leading Players in Metal Powder Production for 3D Printing Ranked
BCC Research has named GKN Powder Metallurgy as the number one metal powder manufacturer in 3D printing. GKN is a wholly owned subsidiary of GKN PLC (Worcester, UK). With 29 manufacturing outlets worldwide, the company has an impressive global footprint including a diverse selection of selling partners in countries like China, India, and the U.S.
Notable product developments include the 3D printed heat exchangers, made in collaboration with Conflux Technology. With GKN's strong know-how for additive manufacturing and Conflux's expertise in advanced material thermal management, the products represent a notable collaboration and will be sold widely across Europe.
2. Sandvik AB
Sandvik AB is a Swedish multinational with more than 160 years of material experience. With overall revenue reaching $10,218.3 million in 2021, the company is comfortably positioned as the second leading metal powder manufacturer in 3D printing.
In 2021 Sandvik opened two new atomization towers for manufacturing titanium and nickel-based alloys for additive manufacturing. These new towers in Neath, UK will do a lot of legwork in increasing the company's production capability in premium metal powders.
General Electric offers metal powders through its division AP&C. Headquartered in Canada and capable of producing around 1,000 tons of metal in a single year, the company offers various types of 3D printing powders and achieved segmental revenue of $2,814 million in 2021.
The company recently signed a memorandum of understanding in support of the US Department of Defence (DoD). The memorandum is to be a cornerstone in accelerating the adoption of metal additive manufacturing technology for critical applications.
BCC Research is naming the number four metal powder producer leading in 3D printing as Carpenter Technology. Founded in 1889, this centuries-old company offers various types of powder such as titanium, stainless steel, cobalt, aluminum, and others. Majority of its sales shares are in aerospace and defence, and in 2021, Carpenter Tech achieved global revenues at $1.4 billion.
5. ATI
The company is engaged in the manufacturing and supplying of additive manufacturing alloys such as nickel-based superalloys, titanium, cobalt-based alloys, and specialty steels. Its products find applications in various fields including aerospace, defence, electrical energy, and others. With 8,000 customers and an expansive global presence, ATI is ranked as our fifth leading player in metal powder production for 3D printing.
Gain an Insight into Additive Manufacturing Markets
With additive manufacturing predicted to reach $1.1 billion by the end of 2027, growing at a compound annual growth rate (CAGR) of 23%, gaining expert knowledge of this industry and subsequent markets has never been more essential. Whether you're a marketing manager scouting new opportunities, or a venture capitalist needing insight on the competitive landscape, our report can help inform key decisions in this area.
Download your free report overview of Additive Manufacturing in Metallurgy: Global Markets.
Or, consider becoming a member of the BCC Research library. Membership grants access to a host of reports in your chosen category. Enquire below to discuss this option with a friendly member of our team!