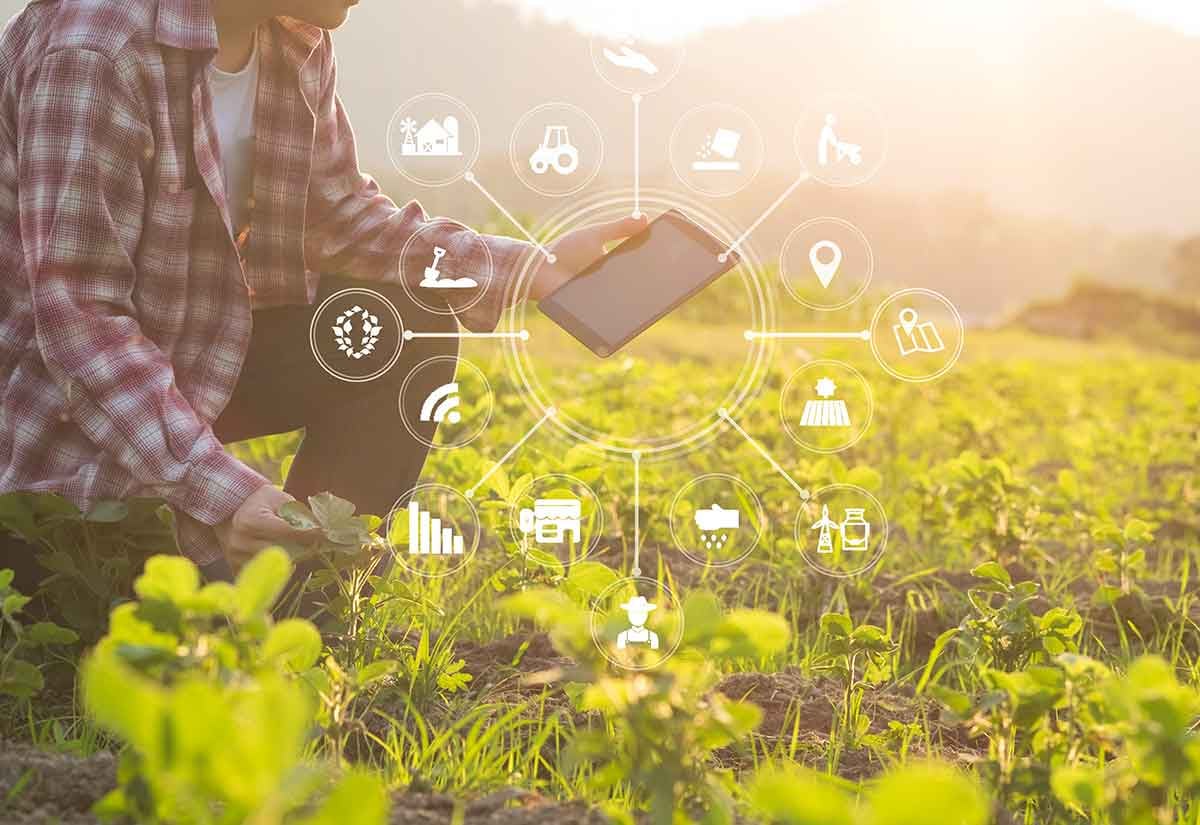 The Internet of Things (IoT) has transformed countless industries, and agriculture is no different.
IoT-based smart agriculture is being adopted by farmers globally, offering immediate advantages including higher crop yields and minimized wastage. As with all IoT tech, it has helped streamline farming, solving problems of efficiency and labour shortages. But smart agriculture also holds the promise of combatting some substantial fears. Long term, the global threat of food scarcity could be diminished.
With industrialization and urbanization happening on a vast scale, the portion of arable land shrinks daily. Coupled with rapidly increasing populations, the United Nations estimates that the world must produce 70% more food by 2050 to meet global demand. With 40 million people already suffering from food insecurity in 2021 (according to the Global Report on Food Crises), this is no small task.
Fortunately, IoT-based Smart Agriculture could do a lot of legwork in solving these issues. As a result, the market is set to boom in the coming years. In the latest report by BCC Research, the IoT-based smart agriculture market is estimated to grow from $15.1 billion in 2022 to $26.5 billion in 2027, at a compound annual growth rate (CAGR) of 12.1%. With several players already vying for attention in this contested marketspace, competition will only become fiercer.
What does IoT technology for Smart Agriculture Look Like?
Getting a handle on the market for smart agriculture requires a basic understanding of the Internet of Things (IoT). Simply put, the IoT operates through a vast and ever-expanding network of sensors and devices. These devices record and transmit data via the internet, bypassing the need for human interaction. It could be a smart watch that tracks your heart rate and sends this information to a phone. Or it could be a sensor that monitors soil humidity levels and adjusts irrigation accordingly.
For smart agriculture, soil monitoring is just the tip of the iceberg. A huge range of variables can be tracked, monitored, and adjusted in real-time. Smart sprinklers, self-driving tractors, and GPS cattle collars are just a few key tech developments in this field.
The Impact of Indoor Farming
Indoor farms are also set to become a major component of smart agriculture. Aerofarms, an indoor vertical farming company, uses 1% of the land area used in traditional farming with the same volume of crop yields. The climate-control technology used in indoor farming allows for year-round growing of a diverse range of produce. Indoor farms can remain untouched from the effects of global warming, which allows food production to remain stable. This sort of technology is nothing short of revolutionary: in a world where extreme weather is becoming the norm and temperatures are climbing year-on-year, vertical farming could be the salvation for our uncertain future.
Who are the leading names in the Smart Agriculture industry?
Given the highly technical and tightly controlled nature of food production, reputation is fundamental for brands. End-users are unwilling to compromise on safety and reliability, and rightly so. With mergers, acquisitions, and new product launches driving the market forwards, competition is expected to increase considerably over the coming years.
For that reason, BCC Research have listed the top players dominating the IoT smart agriculture market. In no particular order:
Where does that leave the market?
With competition fierce, the market will likely evolve over the coming years. To gain insight into the future of the IoT-Based Smart Agriculture market, you can download your complimentary report overview here.
This report is invaluable for semiconductor manufacturers, sensor manufacturers and suppliers, IT hardware and network equipment manufacturers, and Original Device Manufacturers (ODMs), hoping to advance in the market.
Becoming a member of BCC Research's library gives you unlimited access to a range of reports in your chosen field. Please get in touch today to discuss this in more detail!