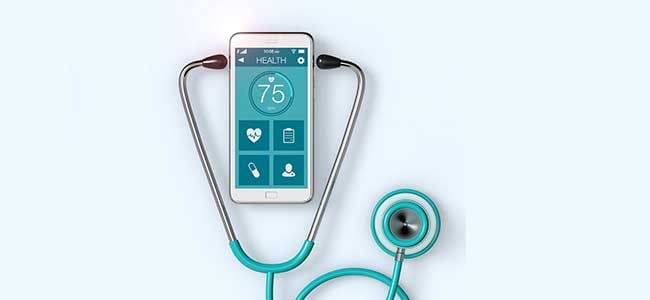 Telemedicine has transformed the role of physicians and increased access to health services for patients worldwide. This has led to a greater number of technology startups and increased investments in the telemedicine market.
For example, in May 2020, American Well raised around $194 million, to keep up with the escalating demand of telemedicine. In August 2018, MDLive Inc. received financing of about $50 million from telehealth investor, Health Velocity Capital; from partners Health Care Service Corp. (HCSC) and Cigna; along with contributions from Industry Ventures and Novo Holdings. All of this financing and fundraising has had a positive influence on telemedicine market growth.
While many telemedicine startups are ramping up, the use of connected devices such as smart phones and tablets for real-time patient monitoring and diagnosis is growing rapidly. This trend has led to the improvement in healthcare services and increased patient-care efficiency and data collection. The U.S. spends about 18% of its GDP on healthcare, which could reach by more than $300 billion with the help of connected devices in diagnostic treatment, chronic disease management and preventive care of the patients.
Telemedicine End Users
The global telemedicine market by end user consists of two segments: homecare and hospital facilities.
Hospitals and clinics are transforming care delivery to improve quality, and provide access and control costs, and therefore are investing in new delivery models. Many hospitals are adding telehealth and telemedicine services to improve patient engagement and patient satisfaction.
In telehospital services, a physician can remotely view the patient's medical history, order treatment modalities face-to-face, attend multi-disciplinary rounds or discharge patients. Telemedicine technology allows a physician to view the patient with a high-definition camera; administer a 12-lead ECG; read the patient's vital signs; and listen to a patient's heartbeat with a virtual stethoscope. Telehospital virtual care services give patients a more convenient connection to doctors. Telehospital/clinics have seen telemedicine succeed more in tele-ICU and teletrauma.
The aging population in many countries and the rising incidence of chronic diseases result in the increasing demand for telehome healthcare. Telehome healthcare allows physicians, nurses or other care providers to communicate with patients using telephone-enabled computer equipment that is installed in the patient's home. Telehome is often confused with remote monitoring, but telehome care is more than simply patient monitoring; it includes a range of activities such as education, emotional and social support, information dissemination, and self-care help and suggestions.
Telehome telemedicine helps to better manage patients with chronic health conditions such as heart disease, COPD and diabetes. Healthcare companies prefer home-based proactive monitoring for these chronic diseases, as telehome monitoring significantly reduces the number of hospital readmissions and improves quality of care in patients.
Telemedicine Trends and Projections
The global telemedicine market should grow from $43.2 billion in 2019 to $104 billion by 2024, growing 19.1% annually.
The hardware segment of the telemedicine market should grow from $18.1 billion in 2019 to $44.1 billion by 2024, at a CAGR of 19.5%.
Key players in the probiotics market include Allscripts, GE Healthcare, Medtronic and Phillips Healthcare.
For additional intel into the global market for telemedicine, download a complimentary overview of our report, Global Markets for Telemedicine Technologies.