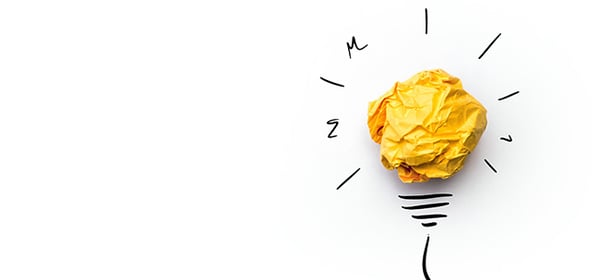 While the impact of COVID19 looks different for every TTO, one trend is becoming clear: coronavirus is changing not only the daily activities and operations of TTOs, but also elevating TTOs as crucial in fulfilling an increasingly important mission of universities—to engage in research that creates impact.
We sat down with the Office of Research Commercialization at North Carolina State University-- Wade Fulghum, Assistant Vice Chancellor, and Kultaran Chohan, Director of Licensing—to discuss the current impact of COVID19 on TTOs.
BCC: What current trends are you noticing in tech transfer as a result of COVID19?
Kultaran: In terms of impact, we're not seeing much, but we're getting patent filings and I'm talking with potential contacts about licensing. I fear that will change as COVID19 prolongs. I am seeing an impact on other businesses, especially those with 50 ppl or less; a lot of them don't have cash on reserves. They have product to sell, they might be innovative, but they're all tied to cash. That is impacting small businesses.
The other thing I get worried about is potential startups, not new startups. For a new company that is formed primarily with the goal of licensing IP, early-stage ones are getting non-diluted funding. I don't see them being impacted. Small startups can get that funding that allows them to do that critical work, with the caveat that they can go back and do research. COVID19 is having a bigger impact on further advanced companies that are trying to raise funds from venture capital.
Wade: I've been on NC State's strategic task force, Envisaging the Next Generation Land-Grant University, and they didn't explicitly call out research as a topic, which was interesting to me. In the very first meeting, the Provost gave us the charge, a very interesting exercise to go through now that we've seen this unprecedented public health and economic crisis. The world is changing. First, the core business model of a university will change as a result of COVID.
Originally, the core of a university was teaching, then research, then economic development, engagement and extension. Tech transfer will be more important than ever. This profession will help solve the world's grand challenges, but the education mission of universities might be at risk. The perception of the value of higher ed is fading and is in question.
The education component of the university is at risk, as people are learning that we can do things remotely, effectively and it's cost-effective as a business model, and for universities who invest in very expensive real estate, it makes you wonder, will that model be sustainable in the future? The research mission is absolutely imperative, and that will only increase in the future. We need to get technologies to the marketplace—that's what tech transfer does. I see a bigger emphasis on tech transfer moving forward.
For more tech transfer-related insight, download a free copy of our white paper, Virtual Pitching in the Tech Transfer World: Tips for Success.