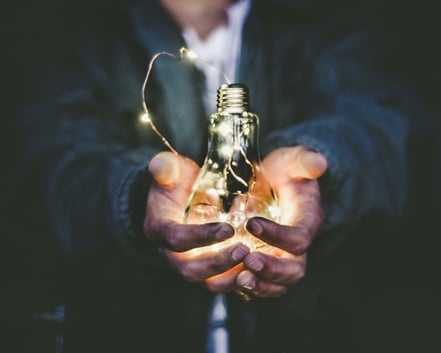 There is a growing number of consumers who strive for healthy and sustainable lifestyles. Companies are unsure whether they should sacrifice meeting consumers' needs to hold onto legacy procedures, methods and products or integrate the sustainability practices, such as innovative products and methods of manufacture.
Companies that expect operational and growth-related benefits look in the long term to cut costs while expanding toward new opportunities, markets and products. While it may be some distance into the future, when a tipping point is achieved, "as a business we can no longer afford to remain blind to environmental and sustainability goals" (Dow Jones Sustainability).
In a recent BCC Research webinar, "Environmental sense or cents: how do companies incorporate sustainability decisions in their businesses," Cory Robertson, Environmental Chemist from Hewlett Packard, discusses how sustainability investing in the United States continues to grow and make a difference.
Why Are Sustainability Decisions Crucial For Economic Success?
Companies have started to realize that in order to prosper and have a competitive advantage, they need to invest in sustainability decisions. Incorporating sustainability policies improve business outcomes by attracting and retaining customers, improving shareholder value and increasing profits.
As the population and consumption grows, it's necessary to make an economy-wide shift, specifically where waste is reduced and growth is derived from the consumption of limited resources.
Circular Economy Definition
Our current economic model, the linear economic model, is no longer as efficient for the environment or businesses—it's a one-way system grounded in a take, make, consume and dispose cycle.
A circular economy is a more efficient model for the future, as it's based on reducing the extraction of raw materials by replacing them with recycled resources.
How Do Businesses Implement Circular Economy Practices?
Robertson notes that Hewlett Packard participates in the circular economy in many ways, including:
Recycling ink cartridges
Creating jobs in developing nations
Managing the delivery and pickup of old systems
In The Circular Economy Report from 2018, Hewlett Packard mentions that when consumers are refurbishing and recycling old IT products, they are adding to a circular economy because they're giving back value to your business while reaching sustainability goals.
A few statistics from the report are stated below:
3,688 mt CO2e was saved. This equals the average annual CO2e emissions of 802 cars.
13, 380 MWh energy saved. This equals the average annual energy consumed of 27,015 households.
340 mt waste kept from landfills. To store this at home, you would need 11,549 moving boxes.
How do Sustainability Decisions Impact Consumers?
If a company does not invest in sustainability policies, it could lead to a skewed reputation of environmental, social and economic factors that can hurt the company's name amongst consumers.
In the webinar, Robertson mentions that it's important for businesses to align themselves with brands that consumers are familiar with in order to boost trust about their brand.
Doing this allows businesses to have more of an opportunity to innovate, differentiate, create value and attract more customers. This also leads to more opportunities to attract and motivate employees.
In "The Comprehensive Business Case for Sustainability," consumers have a mindset where they "expect more transparency, an honest and tangible global impact of companies and can choose from a raft of sustainable, competitively priced, high quality products." Consumers feel obligated and more comfortable buying products that positively impact the environment.
Sustainability Case Study from Unilever
According to a recent study by Unilever, companies must work to include social and environmental policies to demonstrate to consumers that they can trust their company.
The study asked about 20,000 adults from five countries how their sustainability concerns impact what they purchase.
53% of shoppers in the UK and 78% in the US say they feel better when they buy products that are sustainably produced.
What Are The Tradeoffs For Prioritizing Sustainability Within Companies?
Most companies understand that there is a tradeoff between profitability and sustainability. Including sustainability decisions is considered a mindset with a focus on the creation of long-term shareholder value.
There are three difficulties that companies face when making major business decisions.
The process of deciding what to report on because it can be irrelevant with the process used by the company to engage in business decisions.
Most companies are concerned with the risk factor, which is a financial implication that "stems from the desire to have comparable metrics for different issues so that the company can decide which risks merit the investment of resources to prevent an accident" (The Guardian).
The absence of stakeholder feedback in major decision making.
Businesses realize that pursuing sustainability is a long-term investment, so they face the challenge of lessening shareholder concerns about short-term results that may not go as planned due to the company's long-term goals.
Robertson notes that companies should realize that incorporating sustainability decisions and participating in the circular economy is "easier than you think and your supplies are mostly eager to work with you."