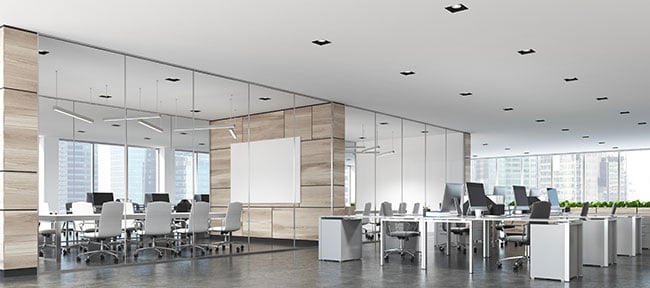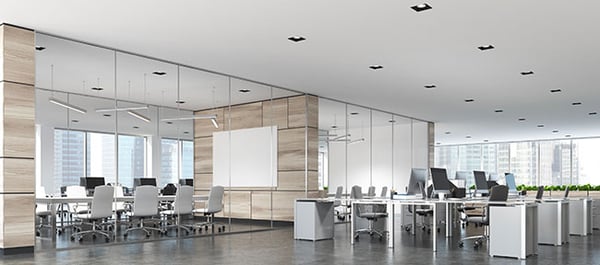 Smart spaces are making people's live easier and more comfortable; organizations more efficient and productive; and cities smarter and more environmentally sustainable.
Definition of Smart Spaces
Smart spaces are physical environments infused with technology. What this results in is an immersive and interactive space, or environment, that prompts connection between people, processes and services.
Some of the most common smart spaces include digital workplaces, connected factories and smart homes, just to name a few.
Smart Spaces Market Trends
With technology becoming a highly integral part of everyday lives, the market is increasingly focusing on the rapid delivery of very efficient smart spaces solutions. To enable digital assistance to their employees while handling certain tasks, offices and commercial places have witnessed a sharp increase in the adoption of smart desks and smart walls in recent times. Due to the massive appeal of smart space technology, it is expected to become a regular part of public and office spaces in the coming years.
While the implementations are small (think Alexa and Siri), smart spaces are poised to expand rapidly into the very infrastructure of buildings. This expansion will not only make playing music easier, but it will increase energy efficiency, improve personal and professional productivity as well as ease stressors in everyday life.

Additional benefits of smart spaces:
Cost saving: Because all major elements are controlled remotely, the cost for inspection and even changes/updates are significantly reduced.
Environmental benefits: Because changes/adjustments to all the features in the building can be done remotely, there is a reduction in the carbon footprint that would otherwise be present.
Mitigating risks: Because the elements that create a smart space are able to be supervised remotely, problems can be caught early, or even anticipated, and fixed before they become bigger issues with the infrastructure.
Harmonious environment: Security is embedded into the smart space, ensuring a better protected building for workers, residents and more.
Smart Spaces Market Projections
The global smart space market is estimated to grow at a CAGR of 17.9% annually and reach $19.2 billion by 2024.
Currently, North America is the largest regional market for smart spaces because of rising adoption of IoT technology; growing concerns over meeting stringent regulations on energy efficiency; and rising focus among organizations to secure their assets, reduce operational costs and optimize energy their needs.
Asia-Pacific the fastest-growing market because of rapid digitization across emerging economies in China, India and Indonesia; growing investments in smart cities initiatives; and rising interest among consumers and businesses in smart technologies.
By application, commercial buildings—professional offices, hospitals, restaurants, airports, shopping complexes and more—are estimated to account for the highest share of the global smart space market.
For intel on how COVID19 will impact the market for smart spaces, download a free copy of our white paper, The Future of Smart Spaces: A BCC White Paper.
And for additional intel into the global blood plasma products market, download a free overview of our report, Global Smart Space Market: Technologies and Applications.