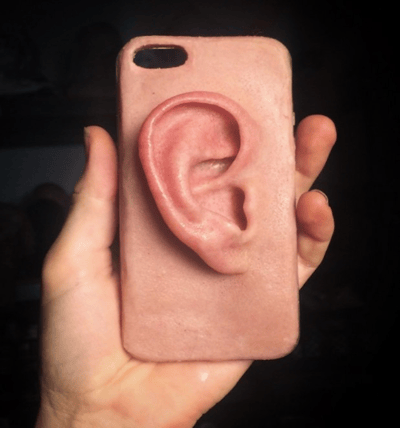 We talked about the possibility of your next smartphone being a carbon-based life form here and in great depth here.

The sheiks of the semiconductors cartel have held a monopoly on the silicon patents, trade secrets, manufacturing know-how, distribution channels and business alliance confidence due to an increasingly gigantic barrier to entry for any potential new players. When Nantero first put its feet into these turbid waters, the cartel numbered 12 major manufacturers. Now there are only four.

Intel recently dissolved its morganatic marriage with Micron, ramping up continued speculation of Micron as a priority acquisition target and further M&A looks ineluctable.

BUT Nantero today removes some of the mystery its been wrapped up in by announcing ongoing partnership investment from:
Dell Technologies Capital, the venture capital arm of Dell Technologies, which is one of the world's five largest semiconductor buyers.
Cisco Investments, the venture capital arm of Cisco, which is a worldwide leader in technology.
Kingston Technology Corporation, the world's largest independent manufacturer of memory products.
CFT Capital, one of China's leading semiconductor investment firms, which was incorporated by SMIC, mainland China's most advanced pure play semiconductor foundry.
Three strategic investors not disclosed at this time, all of which are leading global companies in the semiconductor industry.
Schlumberger, the world's leading provider of technology for reservoir characterization, drilling, production, and processing to the oil and gas industry.
NRAM's technology advantages are quite obvious now, but the commercialization pathways still need to be navigated. I spoke briefly with an increasingly busy Greg Schmergel yesterday. He was highly animated by Nantero's work with virtual reality headset manufacturers (NRAM obviates need for backup batteries) and particularly Artificial Intelligence designers – "pure speed horsepower and thermal tolerance is a winner here." This conjured up images of Dr Who's cybermen for me...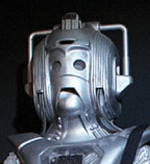 But the age of AI is now upon us.
Related Report: Cognitive Computing: Applications and Global Markets
Maybe today Greg is hunting for a summer house on Martha's Vineyard (or a bigger house if he already has one) but more likely he is searching for a visionary leader with a founders mentality outside the cartel of semiconductor sheiks. Apple's Tim Cook seems unlikely given that there is no excitement or creativity since the man who personified charisma passed away. All this is happening at a time when record levels of cash sit on the sidelines looking for good bets to make.
My best guess is that the semiconductor cartel will resist further contraction, and crumble instead. Why protect silicon when carbon is such a human instinct. One of the big 4 will acquire Nantero, and Greg's house on the vineyard will be paid for by whichever one breaks ranks first. Leaving silicon – to quote Robert Schekley – as but the sour residue of memory.
Greg will be expecting the phone call.