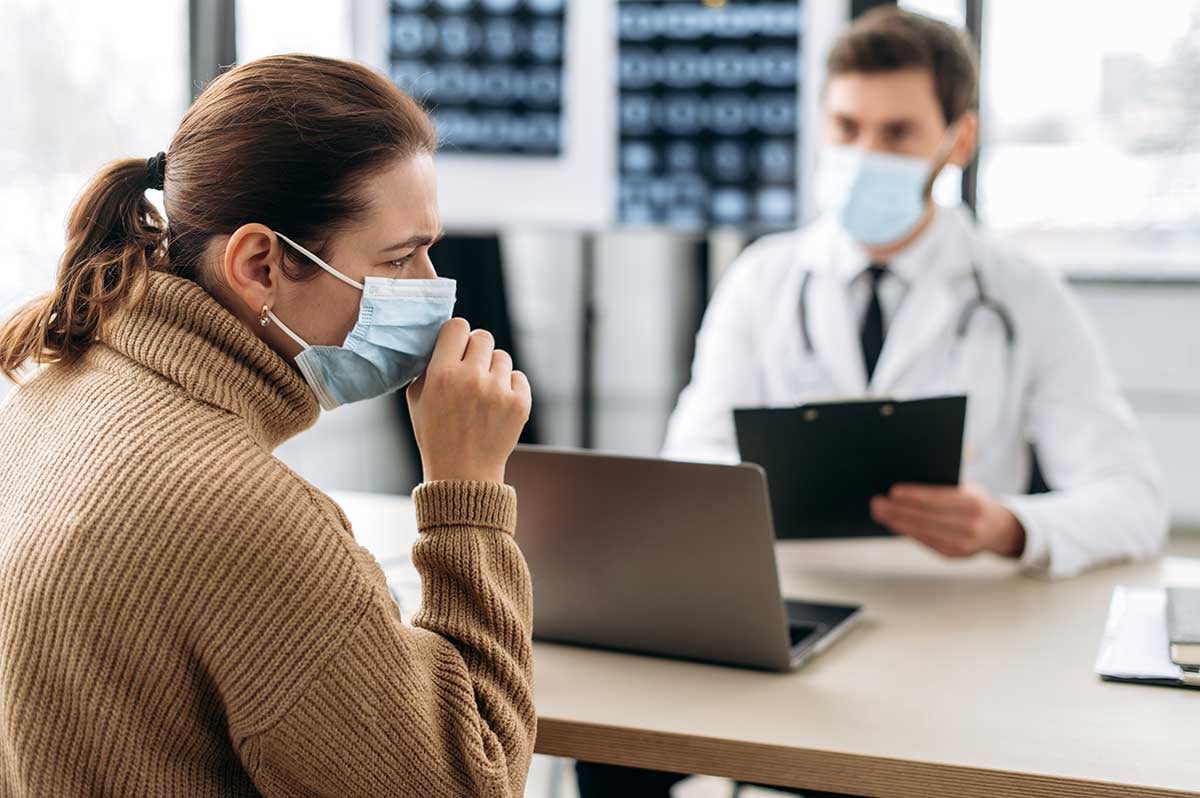 Bronchitis is a common condition in which the lungs become inflamed. The name stems from the destination of the condition which exists within the bronchial tubes. Bronchitis usually is nothing to worry about and presents itself as the common cold with typical signs and symptoms being: coughing, wheezing, dyspnea, chest congestion, mucus discharge, sore throat, chills, and fever. Chronic bronchitis, compared to acute bronchitis, is usually developed through smoking, worsens over time, and can develop into more serious conditions.
Growth in the prevalence of acute and chronic bronchitis has been observed, driven by the increasing global smoking population and the rise in the geriatric population. BCC analysts' latest report on bronchitis treatments offers key players' and stakeholders' insights into understanding market trends and the latest drug discovery developments. To push the market to its predicted $6.9 billion by 2027, below are factors which will drive the market towards this milestone.
Who is most at risk for bronchitis?
The complete data on global smoking trends show how detrimental smoking is to everyone's health. In 2019, there were 1.1 billion smokers globally, and tobacco use was responsible for 7.7 million fatalities, including one in five deaths in men. Certain cancers, heart attacks, and strokes, as well as respiratory conditions (e.g., chronic obstructive lung disease), are caused by smoking. Despite a decline in smoking frequency over the last 30 years, population growth has increased the global number of smokers from 0.99 billion in 1990 to 1.14 billion in 2019.
The increase in the smoking population is a major factor driving the bronchitis treatment market. More than 40% of smokers get chronic bronchitis at some point. The risk of developing chronic obstructive pulmonary disease, an accelerated reduction in lung function, and death are all linked to chronic bronchitis.
How serious is bronchitis in the elderly?
The global population's age structure is continuing to shift in an unprecedented and continuous manner due to rising life expectancy and falling fertility rates. People are living longer, and the percentage of seniors and their overall number are fast increasing. In 2020, there were 727 million people older than 65 globally. Women comprise a significantly larger percentage of the other population, especially at advanced ages, as they typically outlive men.
People aged 65 and older have a higher chance of developing bronchitis complications due to their compromised immune systems, underlying medical conditions, and years of lung damage. It is more challenging for seniors to recover from bronchitis and fight off infection due to these age-related risk factors. A protracted cough from chronic bronchitis might result in problems that worsen lung damage, a condition of the respiratory system known as "pneumonia" which results in lung inflammation. Both forms of bronchitis are more likely to affect older the older generation. Bronchitis is expected in the elderly, and the growing geriatric population is the driving factor for the bronchitis treatment market.
The rise in chronic obstructive pulmonary disorder patients
COPD makes breathing difficult, and the disorder progressively worsens over time. The lungs' airways and air sacs are often elastic or flexible, as they transport air to the air sacs during inhalation. Like a little balloon, the air sacs expand as they fill with air. The air sacs collapse during exhalation, and the air escapes. Based on epidemiological data, COPD is the third leading cause of mortality. In affluent countries, most COPD cases are caused by tobacco use, but in emerging nations, environmental contaminants are the primary cause of COPD. In nations with low and moderate incomes, approximately 90% of deaths from COPD occur among people under 70. Acute exacerbations of COPD frequently occur in patients hospitalized in intensive care units (ICUs).
The rise in this condition drives the bronchitis treatment market as their treatment plans cross over with those with chronic bronchitis, utilizing the same medicines. For most people with COPD, short-acting bronchodilator inhalers are the first treatment used. Bronchodilators are medicines that make breathing easier by relaxing and widening your airways.
What is restraining the bronchitis market?
The bronchitis treatment market has strong growth factors as stated above, however, as all exist within the realm of healthcare diagnosis and treatment, can be restrained by stringent regulations for drug approval.
In nations with few regulatory resources, the licensing process for medical items can be drawn out, which frequently jeopardizes patients' timely access to life-saving medications. In low- and middle-income countries or nations with limited resources, the registration of medical goods can take a long time, partially due to a lack of technical capability, human and financial resources, and a lack of maturity in the regulatory systems for medical products. As a result, the target group does not receive quality-assured, safe, and effective medications promptly, which results in subpar health outcomes and a shorter life expectancy. BCC analysts determine this to be one of the biggest market restraints for bronchitis treatments.
The World Health Organization (WHO) and international authorities have been pursuing the creation of cooperative regulatory procedures for the licensing of medicinal goods for many years. In response to the demands of public health, the WHO created cooperative processes to speed up the evaluation and approval of medical goods by resource-constrained agencies by giving them access to scientific evaluations.
With the restraints of this market down to regulations and approval which affects more than just the bronchitis treatment market, it's the market drivers which offer a clearer picture of the development of bronchitis treatments.
Learn more about the Bronchitis treatment market
Our latest report on the global bronchitis treatment market highlights the present and future strategies of the companies in the development of drugs and related treatment options for bronchitis.
To download your complimentary report of Bronchitis Treatments: Global Markets, click here. Alternatively, become a BCC member today and gain access to our entire library, including our range of pharmaceutical reports. Click the button below to discuss the many benefits of a membership.