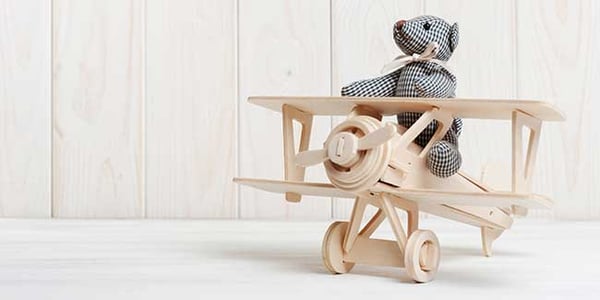 In honor of Safe Toys and Gifts Month, BCC wants to support corporate and academic organizations in furthering their projects and initiatives related to toy safety, lead poisoning, safety testing regulations and more.
That's why we're highlighting the content in our library—full-length reports and short white papers—about these topics.
Download free report overviews or request sample pages of each full-length report below.
Toy Industry Market Research
Stuffed and Plush Toys Market Forecast, Trend Analysis & Competition Tracking
Smart Toys Market Global Industry Analysis
Doll, Toy, And Game Global Market Report 2020-30: Covid 19 Impact and Recovery
Doll, Toy, And Game Manufacturing Global Market Strategic Briefing 2020: Covid 19 Impact and Recovery
General Manufacturing Global Market Report 2019
General Manufacturing Global Market Report 2020-30: Covid 19 Impact and Recovery
Woodworking And Paper Machinery Manufacturing Global Market Report 2019
Portable Battery-Powered Products: Global Markets
Smart Wearables Global Market Report 2020-30: Covid 19 Growth and Change
Virtual and Augmented Reality: Technologies and Global Markets
Assistive Devices for Special Needs: Technologies and Global Markets
2021 U.S. Gift, Novelty & Souvenir Stores Industry-Industry & Market Report
Toy Materials Market Research
Transparent Rigid Plastics: Technologies and Opportunities
Technical Textiles: Global Markets
Engineering Resins, Polymer Alloys and Blends: Global Markets
Global Markets for Plastics Additives
Sodium-ion Batteries: Materials, Technologies and Global Markets to 2022
Global Gift Packaging Market Size
The Global Market for Composites: Resins, Fillers, Reinforcements, Natural Fibers & Nanocomposites