"More than 70 percent of the senior executives...say that innovation will be at least one of the top three drivers of growth for their companies in the next three to five years." (McKinsey & Company)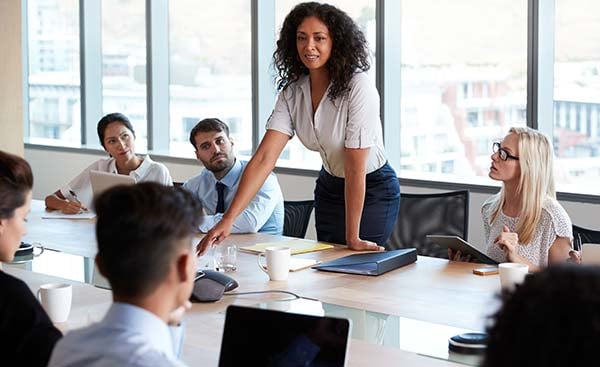 As a business leader or a manager, there's a lot on your plate. A big part of your job is to look to the future and ensure your company is on top of the innovative trends in your industry. Because of this, market research is an invaluable tool. And here at BCC, we want to make sure you have all the resources necessary to make this part of your job easier.
That's why we've come back with another resource roundup – from articles to blogs and more, here are a list of resources that will help you lead your team in innovation efforts.
How an established company can stay on the cutting-edge of their industry:
Start-ups are all about utilizing cutting-edge technologies to set themselves apart. But this method shouldn't be reserved for the new up-and-coming businesses.
Well-established brands can easily utilize the same strategies to ensure top market visibility.
On leadership and innovation:
Innovation is a well-studied topic, but it differs slightly for those of you in a position of leadership, especially when that leadership overlooks a large number of employees.
Learning how to embrace innovation and the risks associated with it can be extremely beneficial to you and your company.
Why market research is so beneficial:
Making any decision as a business leader has ripple effects. That's why making sure you have all the information you need on market trends and where your industry is headed in the future is so important.
Key insights from our social media posts:
If you follow us on Twitter, these will look a bit familiar to you! Don't follow us on Twitter? What are you waiting for? Follow here!
One-Stop Market Research Shop Open for Business Leaders (link here)
EVERY report purchased from BCC comes with 3 bonuses: 1. Access to over 3k FREE reports from our premier publishers. 2. User login for up to 50% off on over 20k reports from select publishers. 3. Access to BCC analysts and Research Concierge.https://www.bccresearch.com/ #getexcited
How can you improve your understanding of your customers, stay ahead of your competitors, and generate revenue amid market changes? By employing #marketresearch, according to this great article from @BizzBeeSolution #MondayMotivation
How else can we help you as a business leader thrive? Schedule a free trial of our library of market research!