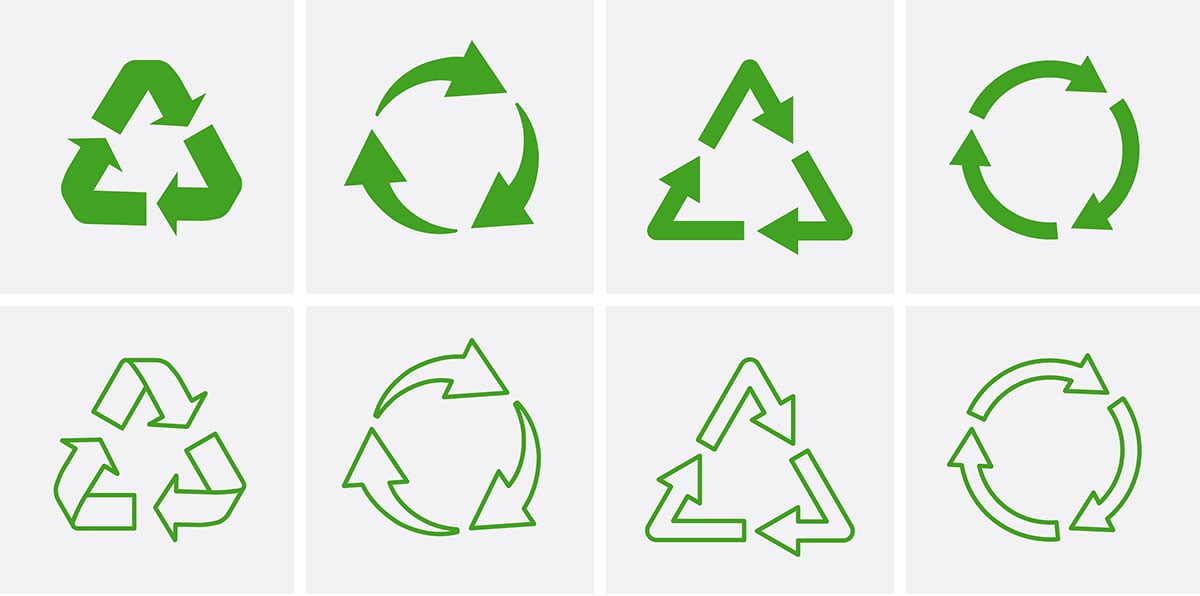 Do you work or study in the fields of recycling and/or sustainable materials? Are you trying to commercialize a recycling- or sustainability-related innovation? Do you work with students who need foundational or background knowledge on materials recycling and sustainable materials? Maybe you're looking for market data on these industries—market sizing, global market shares, revenue projections—to guide your decision-making and make you aware of new opportunities and developments? Or maybe you're just fascinated by emerging technologies in sustainability and want to be the first to know about them?
Whether you're just beginning your project or you're in the thick of it, the research process can be a challenge, with plenty of twists, turns and hurdles. We want to make it easier and faster for you to find the information you need so that you can get to your next step. That's why we put together a collection of our full-length and micro reports, formally known as Innovation Spotlights, in the recycling and sustainability space.
While the recycling and sustainability industries are large and encompass many submarkets, the reports in this list focus on materials—the markets recycling them and the markets making them more sustainable. Markets covered include e-waste recycling, water recycling, biodegradable packaging, plastics recycling sustainable concrete, battery recycling and more.
The goal of this blog is to support you in a few ways: by providing the exact intel you need, by alerting you to other markets you should explore or by serving as a resource that you can save and access at any time. Either way, reading this blog will help you progress in your research, or just sate your curiosity about what's happening in the worlds of recycling and sustainability.
Download free overviews, request sample pages/tables of contents or read the introductions of each report below:
Recycling Industry Market Research
Battery and Other E-waste Recycling
The global market for recycling of batteries and other types of e-waste should grow from $31.7 billion in 2020 to $61.8 billion by 2024 at a CAGR of 18.2%.
Biodegradable Stents: Global Markets
The global market for biodegradable stents should grow from $106.7 million in 2018 to $378 million by 2023 with a CAGR of 28.8%.
Electronic Waste Management: Global Markets and Technologies Through 2022
The global market for electronic waste management and recycling market should reach $55.3 billion by 2022 from $31.5 billion in 2017 at a CAGR of 11.9% from 2017 to 2022.
Global Markets and Technologies for Water Recycling and Reuse
The global market for wastewater recycling and reuse technologies is estimated to grow from $21.3 billion in 2021 to reach $40.5 billion by 2026, at a CAGR of 13.8%.
Innovation Spotlight: Bureo: Recycled Ocean Plastics
Expert insight into trends in the market for recycled ocean plastics, updates on current ocean cleanup projects, revenue projections for post-consumer recycled plastics around the world and the creative ways sustainable goods suppliers are repurposing ocean plastics into useful products for consumers.
Lithium Battery Recycling: North America Markets
The North American lithium battery recycling market should reach $3.2 billion by 2023 from $1.2 billion in 2018 at a CAGR of 22.7%
Plastics Recycling: Global Markets
The global market for plastic recycling should grow from $26.5 billion in 2020 to $34.4 billion by 2025 at a CAGR of 5.4%.
Recycled Ocean Plastics Market
By 2024, consumer products, such as fibers, bottles, film, carpet furniture, clothing and more, are expected to be the largest end-user group at about 570 thousand metric tons, growing 15% annually since 2018.
Sustainable Materials Market Research
Biodegradable Polymers: Global Markets and Technologies
The global market volume of biodegradable polymers should grow from $1.0 kilotons in 2021 to $1.9 kilotons by 2026, at a CAGR of 14%.
Global Markets and Technologies for Bioplastics
The global bioplastics market should reach 2.7 million metric tons by 2023 from 1.6 million metric tons in 2018 at a CAGR of 11.7%.
Green Diesel: Further Developments in the Alternative Fuel Space
In 2018, the global production of green and renewable diesel produced 3.5 million metric tons and is estimated to produce 15 million metric tons by 2025, increasing 21.1% annually.
Innovation Spotlight: Kraton: Biodegradable Polymers
Interview with Kraton, global producer of bio-based chemicals with a business approach that enables the circular economy, plus BCC trends, sizing and insights.
Innovation Spotlight: Peerless Plastics & Coatings: Antifog Coatings
Interview with bespoke coating solutions and plastics manufacturing provider Peerless Plastics & Coatings, plus market trends and sizing for antifog coatings.
Innovation Spotlight: Translucent Concrete
Expert insight into how COVID19 impacted the global market for translucent concrete, plus trends, opportunities and revenue projections for the translucent concrete market overall.
Opportunities for Eco-friendly Sustainable Batteries
The global market for eco-friendly batteries should grow from $17.6 billion in 2019 to $34.3 billion by 2024 at a CAGR of 14.3%.
Smart Concrete: Technology Overview
In 2019, the North American market for smart concrete was worth $14.2 billion and is expected to reach $25.2 billion by 2024 at a CAGR of 12.2%. 
Sustainable Biopolymers: A BCC Research Outlook
The global green polymer and bioplastic packaging market should reach $51.2 billion by 2023 from $36 billion in 2018 at a CAGR of 7.3%.
If you need market intel that's more granular and specific than our 5- and 10-year forecasts, for example, a zoomed-in analysis of a particular end-user, geography, technology, timeframe or something else, check out our custom service. Our analysts and editorial team will work closely with you to develop a customized report or dataset that has the exact intel you need.
Ready to get started on a custom project? Not sure whether custom is right for you? Reserve a free, 30-minute consult with our Custom Service Project Manager. She will help you determine what type of market intel best suits your needs and will walk you through the process. Book your date/time here.