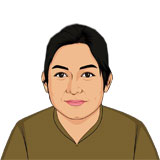 In less than two weeks, BCC Research will host a webinar "Opportunities in Securing the Internet of Things: Assessing Threats and Closing Gaps" led by analyst Nandita Bhotika and Senior Editor Michael Sullivan. We asked the analyst a few questions for a sneak peek at the topics and markets she'll be addressing.
1. From where does your knowledge of and interest in IoT security stem?
The IoT Security field is part of the broader IoT landscape, which I have been avidly following in the past years. My earlier market study on the "Global market for IoT Platforms and Technologies," got me interested in further researching the market for "IoT Security Solutions" as this is a critical aspect of IoT systems and has been a recurring concern across the IoT community. I pursued this topic and found that though IoT security was a relatively small segment of the IoT economy, these security technologies are evolving fast and play a pivotal role in IoT success.
2. Will you expand on research from your most recent report "Global Markets for Security Technologies for the Internet of Things (IoT)"?
Yes, I will be highlighting some of the important findings from the report—as well as discuss some recent developments in the IoT security field. Some of the market insights (based on interactions with industry experts) will also be shared during the webinar.
3. How will the markets and technologies, such as PKI and Blockchain, be addressed?
IoT present special needs for security solutions. This presentation will focus on how some of the established digital data security technologies such as Public Key Infrastructure (PKI), Identity Access Management (IAM) and data encryption are adapting to IoT. Newer security technology and innovations such as Lightweight Encryption and Blockchain will be evaluated for their application in IoT security.
4. How will attendees be able to use and apply the information from this presentation?
This presentation will provide a high-level understanding of technologies, solutions and market intelligence for the IoT Security industry. Participants will benefit from understanding some of the key challenges and opportunities along with market drivers that are expected to grow future IoT security markets. A short discussion on the impact of the new GDPR regulation on IoT data controllers is also planned, giving participants an overview of how new data privacy regulations could impact the IoT security market.
5. Who is the intended audience—IT professionals, investors, tech developers, etc.?
All participants in the IoT and IT community would benefit from attending this presentation. However, IoT professionals, security solution developers and technology investors will benefit the most. The presentation will aim to educate participants in a simple format on what to expect when dealing with IoT security at different levels, such as different solutions, vertical market applications and understand regional markets.
6. What's one thing you hope everyone who attends this event will walk away with?
We hope that participants will walk away with a more holistic overview of the different facets of the IoT security industry and can better answer the question—Where is the market for IoT security solutions headed?