Our podcast You Should Know This (listen here, here and here) is the result of a deep interest that developed while I was still just a content writer for BCC. I'd been working on interviewing companies for our Innovative Spotlights, which highlight the new work being done in just about every industry you can think of.
Learning about the transformations occurring in markets, such as translucent concrete, 4D printing and ocean recycling, kindled in me a desire to know more. But because our innovative spotlights are short-form papers, the interviews were informative but concise. Figuring the best way to solve this problem was by creating an alternative source of content, I pitched the idea of You Should Know This.
Between one blink and the next it was no longer an idea, but a real project. I can easily admit that the months between May and September of 2020 included some steep learning curves, but I was up for the challenge! Before I knew it, Season 1 launched and just like that I was able to explore these innovations up close.
It's no secret that Covid-19 has disrupted the way we work and live. And it can be distressing to see the negative impact of the pandemic all around us. This is why YSKT was especially relevant; the companies and individuals we talked to are the people who were already pivoting in their field. When the pandemic hit, they hit back with creative solutions to problems.
Sharing this insight with both our members and the general public, was a stance that I along with BCC felt important to take. More than that, YSKT is a podcast that can put a spotlight on the best that humanity has to offer. We're looking at new ways to help our communities, environment and individuals around us. In doing so, we've garnered our own listenership, which has given us a fantastic opportunity to cultivate relationships with exciting companies via sponsorships.
Bringing YSKT to life as well as managing its evolution means there's a lot of moving parts that I must stay on top of. Between researching potential guests, communicating with said potential guests, creating the question list, conducting the interview, editing the episode, and priming it for launch—including creating the accompanying show notes and social posts—it's both straightforward and complex. However, I love the whole process. To make sure I'm on top of my game, I've created a solid morning routine and clear organization around my timeline.
5am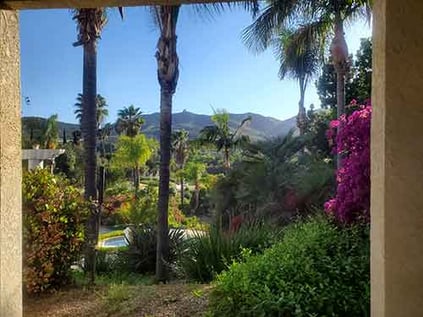 My mornings begin nice and early. I'm up at 5am and like to get an early start on my work. I keep both a podcast-related spreadsheet and an on-paper to-do list that I've set-up for myself the night before (priming your to-do list and coffee so it's ready to go the night before is the best productivity hack I can give).
7am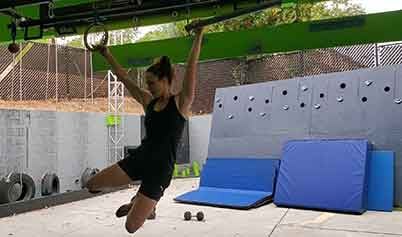 Once everything of urgency is completed, I'll take an early morning break for a workout session. I enjoy a combination of obstacle course racing (OCR) training and endurance running—nothing like getting your heartrate up to spark creativity! I enjoy a post-workout plant-based smoothie which helps me hit the ground running when I sit back down at my desk for the remainder of my workday.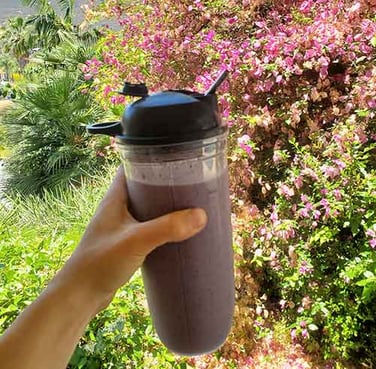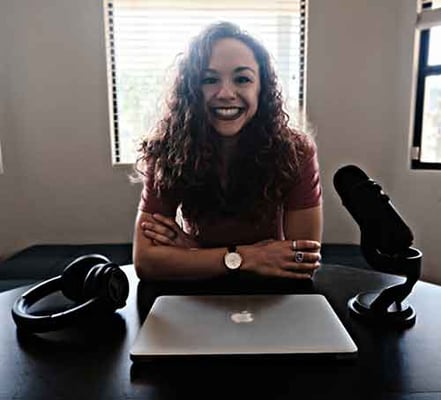 Finding guests is a fun process. Sometimes they reach out to me via email or LinkedIn and sometimes I find them through a Google search or a press release. I've contacted guests who I found on some of my favorite podcasts (Impact Theory and the Rich Roll Podcast to be precise) and even contacted a few individuals and companies that I follow on social media. I cast a wide net and love seeing the different industries that make their way onto our official list.
When it comes to composing the questions, there's a couple that you will always hear me ask. Their inception story, and where they see the industry in the future. The questions in-between these two vary, as you can imagine. I always approach it by trying to think of what would paint the best picture of the market and company for our listeners. It can be a bit tricky, since some will be very familiar with the industry while others have never heard of it before (using synthetic DNA for data storage comes to mind). If I'm ever unsure, I have a solid team I can lean on for confirmation or to make some adjustments.
The interview is my favorite part, and I'm always shocked at how much a specific market can come to life just by talking to someone. I never thought I would get pumped up by water or green hydrogen, but now both of those topics are things I speak of enthusiastically.
My 'studio' changes depending on the day, but I am working to create a more permanent place for podcast recordings. However, the beauty of podcasting is the versatility of it all, allowing me to talk to people all over the world right from my home.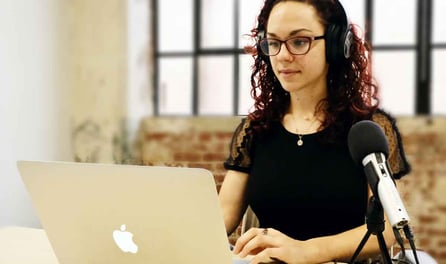 I am so excited for season three! Over the past two seasons we've interviewed people literally all over the world, and that hasn't changed. Brining a more global perspective to the way we are all moving into the future is an integral aspect of YSKT. We're also blending in more market research data and exploring a wide variety of markets and industries. We've got inception stories that are more personal and companies tackling very tricky problems.
You can expect to learn about the impact that AI and machine learning is having on markets such as health and fitness and how the space waste issue is being addressed, all the way down to the future of bitcoin and ocean recycling programs.
We're also taking things up a notch with the introduction of in-depth show notes. And it's not just a way of providing easier access to the information that is discussed in the episode and to connect with our guest. We've also consolidated market research resources (everything from blog posts to innovative spotlights and full-length reports) around the given topic, so if you're like me and want a deeper dive into the world of synthetic meat, we've got you covered. I'm excited to bring you along as we continue to learn about the innovative companies and individuals that are shifting the course of our future!