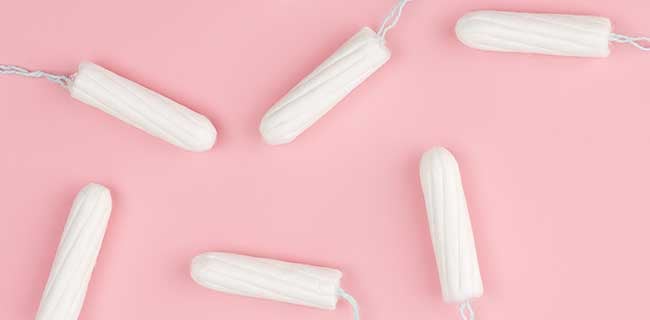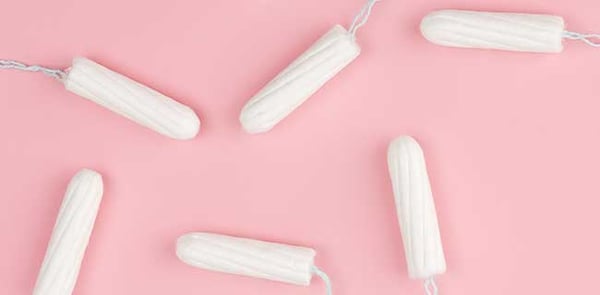 The saying 'be more conscious of what you put in your body' is an important one. But for women, that doesn't stop at food. Health has been a hot topic thanks to the global pandemic that has occupied the majority of 2020. And while food has taken center stage, it's not the only area of health that is being reconsidered. A push for organic and natural tampons has been slowly building over the past few years, and the conversation has been accelerated in recent months.
There's no doubt that there are plenty of advantages to conventional tampons, from individual packaging that allows for easy travel to applicators that are more than helpful. Unfortunately, there are a lot of downsides that come with these shortcuts. For example, many tampons use rayon, which is usually bleached before being added to the tampon. This can lead to chemical poisoning and trigger some vomiting, diarrhea, low blood pressure, dizziness, high fevers and rashes—all from one element.
Additionally, the cotton used when manufacturing conventional tampons requires both chemicals and pesticides. Unfortunately, those chemicals remain in the cotton long after it's been processed and packaged, which means there is a potential for bacterial infections which can trigger toxic shock syndrome. When you look at the pollutants found in the cotton used, as well as the chemicals used during the manufacturing process, it's safe to say conventional tampons present many issues.
Not only that, but because conventional tampons are manufactured to have higher absorption than their organic counterparts, it's easy to ignore the eight-hour limit in favor of not having to take the time to replace it, and to save on funds by using less products. While these reasons make perfect sense, they aren't doing women any favors in the health department, but rather inciting more concern when it comes to their safety.
Enter organic tampons, which are made with biodegradable material such as organic cotton grown without pesticides and insecticides, plus applicators that are composed of bioplastic material. This allows for a disposal process that's easier on the environment.
A few companies that are focusing on organic tampons that can hold up against their traditional counterparts include The Honest Co. whose plastic applicator is made up of sustainable plant-based materials. Alongside that, Body Wise, a U.K. company, as well as Seventh Generation, both use biodegradable carboard.

Organic Tampons Trends and Projections
The global organic and natural tampons market should reach $1.1 billion by 2025 from $781 million in 2020 at 8% annually.
Square/rectangular natural and organic tampons is expected to grow from $383.5 million in 2020 to $595.4 million in 2025 at a CAGR of 9.2%.
Key players in the probiotics market include The Honest Company, Maxim Hygiene and Seventh Generation.
For additional intel into the global market for organic tampons, download a complimentary overview of our report, Global Natural and Organic Tampons Market.