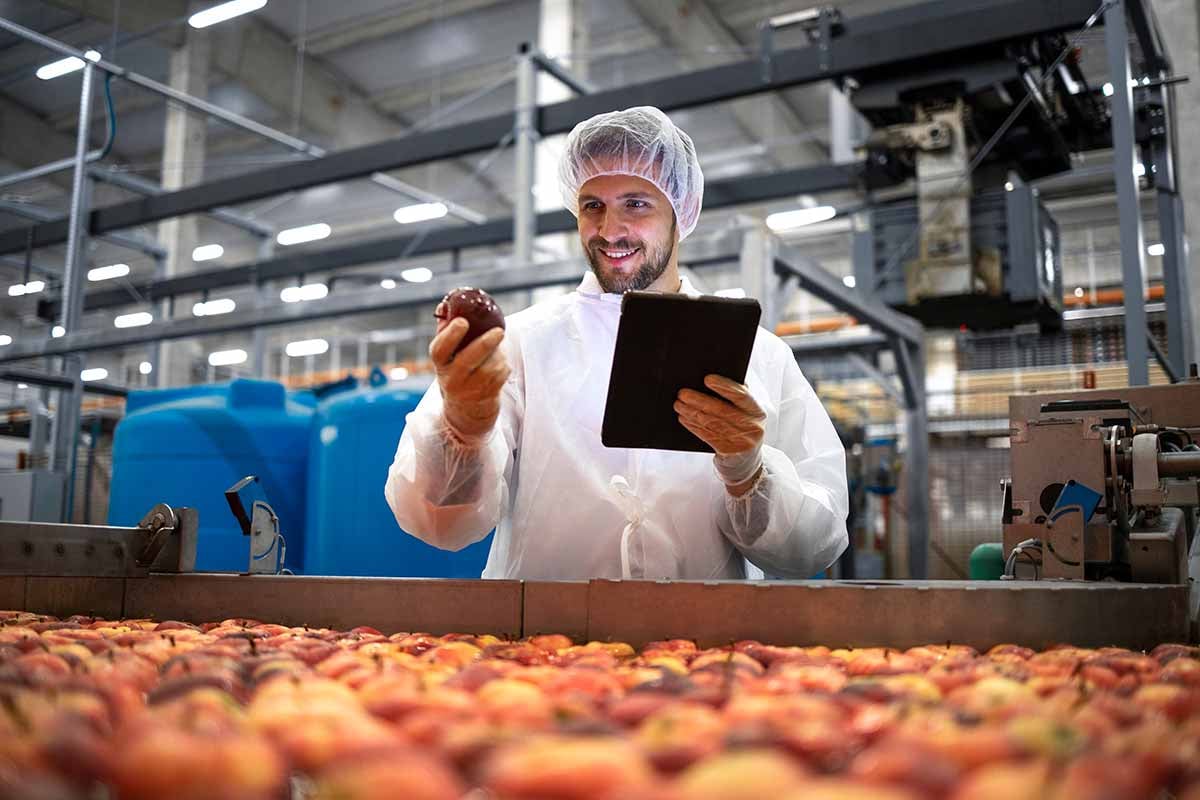 The food testing industry is of huge global importance, and with Pack Expo just around the corner, industry heads have the unique opportunity to gather and share ground-breaking innovations. Greg Johnson and Melanie Footer of BCC Research, Associate Director and Senior Sales Executive respectively, will be attending this year's event. Together they'll be on the lookout for the latest industry updates, solutions, and developments across the packaging and processing landscape.
BCC Research's report on Food Testing, Inspection, and Certification offers key insight into this industry. Highlighting the key factors propelling the market forwards and identifying potential challenges ahead, the report offers marketing execs, unit managers, commercial development directors, and other decision-makers the opportunity to become clued up on key dynamics within the industry. Covering social, political, and economic ground, the report is essential for understanding the nuances of this highly regulated trade.
With Pack Expo pushing food processing safety into the spotlight, we decided there's no better time to delve into some of the highlights of our recent report.
Safe' and 'Unsafe' Foods: What Does It Mean?
There are two crucial foundations of food safety. The first is defining the term "safe". The second is learning how to quantify it. Science has come a long way in the past few centuries, from Louis Pasteur's discovery of germs in 1861 to our current understanding of food hygiene. In the present day, public health has improved enormously and there are laws designed to keep our food safe. But it's not a perfect science. There is still no clear-cut notion of 'acceptable' levels of pathogen contamination.
Inevitably, the vague definition of the term "safety" gives supply chain participants a hard time quantifying their food products. Economic planning becomes tricky, too. A business can calculate the cost of one failed safety inspection or recall. But assessing how likely this is to happen is nigh-on impossible without a clear understanding of what safety looks like. Managers may also feel hesitant to invest in increased food safety when it's impossible to measure the return on investment.
Food safety tests involve two stages. The first is an initial test. If the sample returns positive for unwanted pathogens, then the result is 'presumed positive'. A second test to confirm whether the result was a false positive or not is then carried out. While this may seem timely and unnecessary, this second stage is designed to protect businesses from fraudulent claims of tainted food. Unfortunately, and at the risk of the consumers, there's little safeguarding against the likelihood of 'false negatives'. Guaranteeing the safety of every millimeter, gram, or square centimeter of food is practically impossible. Although it's not a bulletproof method, testing samples of food batches is the only feasible way to conduct food inspections.
What Compels Food Manufacturers to Safeguard Their Products?
Food safety is a fundamental aspect of a food manufacturer's viability as a business. If a business can't ensure its food products are safe to consume, how can you expect them to be approved for sale or bought by consumers? Fortunately, there are numerous laws and regulatory bodies in place that promote food safety compliance. Although food testing is a necessary part of food manufacturing, the stringent nature of the industry has led it to be dubbed an 'existential threat' to food businesses. In nearly every US state, food manufacturers are strictly liable for personal injury caused by their products. 'Strict liability' means a liability does not need to depend on actual negligence or intent to harm. Simply placing a defective product into the hands of the consumer can warrant a lawsuit.
The value of careful food testing, then, cannot be emphasized enough. Not only does it ensure quality control over products, but it inevitably saves a huge number of lives every year. It keeps businesses afloat and promotes a healthy economy and healthy population. Without it, food containing dangerous pathogens could travel to all four corners of the globe, causing damage that is equally devastating and far-reaching.
Want More Information?
With Greg Johnson and Melanie Footer of BCC Research in attendance at this year's Pack Expo, there's a unique opportunity to book an in-person meeting with our expert team. Get in touch through the button below to request a meeting with Greg or Melanie at this year's event – they'll be happy to discuss the services and benefits we offer.
If you'd like access to the trends and takeaways of Pack Expo 2022, make sure to subscribe to our post-show summary here.
Food Testing, Inspection, and Certification: Global Markets
The value of understanding this industry is clear. BCC Research's report on Food Testing, Inspection and Certification: Global Market Opportunities and Competitive Landscape breaks down the market and technology background for food testing. The report provides a value chain analysis, information on the various regulatory bodies, as well as an evaluation of the competitive landscape. The report is vital for anyone looking to gain a foothold or better understand the nuances of this landscape.
A complimentary report overview is available for download. The report is also available to purchase in full.
You can also become a member of the BCC Research library, which grants access to this report plus numerous others in your given field. Please enquire today to find out more.