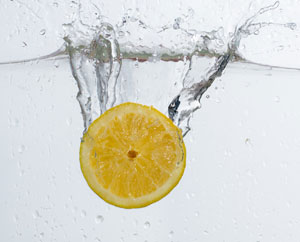 Ozone generation technology (OGT) is a powerful oxidant and disinfectant that supports many types of industrial, commercial and residential applications for water, air and gas treatment.
The appeal of ozone, one of the most powerful natural sanitizers on earth, is its ability to destroy bacteria, viruses, and odors safely and without creating hazardous or costly by-products.
Reportedly
52% stronger than chlorine, ozone kills a wider range of food-borne microbes while leaving behind no chemical residues.
In the food and beverage industry, OGT is increasingly being adopted as food security and safety issues remain an issue. Food-borne illnesses in the United States alone are estimated by the U.S. Department of Agriculture to total between $7 billion and $20 billion each year, according to
BCC Research
. Every year, an estimated 30% of fresh produce is lost due to microbial spoilage during handling and processing.
In South Africa, a start-up company has developed and patented an ozone-based sanitization technology that is helping food and beverage companies increase production and preserve food for longer periods of time. The patented technology converts cold tap water by harnessing ozone and distributing it as a water-based mist.
Developed by Cape Towne-based ArcAqua, the ozone-based sanitization system uses a nozzle that controls the exact amount of water and ozone. The company
claims
its technology kills bacteria three times more effectively and three thousand times faster than chlorine, the most commonly used sanitizer.
The system comprises a control unit—a sealed, in-line chamber where the ozone is generated by means of a corona discharge–and a nozzle through which the ozone is mixed with tap water to produce a mist of fine water that sanitizes fresh produce in the initial sorting stages. Because the spray is directly attached to the brush unit on the packing line, the ozonated spray sanitizes both the brushes and the belts, ensuring that no fungal spores are transported via the machinery to the end of the line.
ArcAqua claims its technology is the first to utilize a deployment mechanism that allows ozone to directly contact fresh produce, providing an effective and chemical-free sanitization process that kills 99. % of germs. In addition to reducing the risk of food poisoning, the system reportedly extends the shelf life of fresh food, doubling it in certain instances. Sanitization occurs within 10 seconds, the company says.
The company currently markets the application on citrus, chicken, fish and fresh produce. ArcAqua says its technology also has applications in a wide variety of industries from the medical and laboratory fields, to public facilities such as factories, gyms, bathrooms, and even in the home.
BCC Research
estimates
the global market for OGT to reach $1.2 billion by 2021, up from $841.4 million in 2016, while demonstrating a 7.1% CAGR.