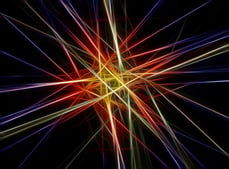 The quantum cascade laser (QCL) market is attracting attention as a significant technology advance that engenders new innovations with noteworthy financial returns. What's not to like?
According to BCC Research, that attention is deserved because QCL technology uses less energy and is less expensive, smaller, lighter and faster than conventional sensing technologies to develop innovative products. The technology increases operational efficiency by providing highly accurate sensing and detection functions in harsh environments, whereas conventional lasers don't function at extremely high temperatures.
With the large number of advancements occurring in the innovation of QCL and the rise in popularity for items that utilize the technology, the industry seems poised to develop exponentially in the next five years.
Case in point: recently, the first QCL analyzer designed for industrial process applications that require Class I, Division 2 hazardous area certification reached the commercial market.
Emerson Automation Solutions (EAS) developed the Rosemount CT5800 continuous gas analyzer to establish purity and optimize process control in industrial processing applications such as ethylene, natural gas and hydrogen manufacturing.
The device, which offers high-resolution spectroscopy to detect and identify a range of molecules in the mid-infrared wavelength range, uses tunable diode laser (TDL) spectroscopy that broadens insight and can monitor both the near and mid-infrared range of spectroscopic light.
QCL technology is based on a principle called tunable diode laser absorption spectroscopy (TDLAS), which measures the concentration of species in gaseous mixtures using tunable diode lasers and laser absorption spectrometry. Compared to other measurement techniques, such as paramagnetic detectors and chemi-luminescence, TDLAS offers multi-element detection capabilities, high accuracy with a wide dynamic range, low maintenance requirements, and a long life cycle.
The use of lasers as spectroscopic light sources allows for high resolution spectroscopy (HRS), with QCLs offering access to the valuable mid infrared (MIR) part of the electromagnetic spectrum.
According to EAS, the analyzer's cell design enables high-accuracy measurement of concentrations of impurities down to low ppm levels in the gas streams with exceptional linearity of response and repeatability. Six laser modules are housed inside the same enclosure.
The device can measure up to 12 components simultaneously, reducing the need for multiple analyzers. Because the CT5800 has no consumables and seldom requires calibration, operation costs are low, the company claims.
The system uses a patented "laser chirp" to provide near-instant high-resolution spectroscopy to detect and identify a range of molecules in both the near- and mid-infrared range of spectroscopic light with an enhanced dynamic range from sub ppm to percent levels.
Establishing the purity of the gas is essential to meeting contractual requirements as well as maintaining process optimization and safety, according to Amanda Gogates, EAS product manager. Operators need to perform this analysis as accurately and efficiently as possible.
Gogates claims EAS's device provides increased levels of measurement accuracy while allowing multiple components to be analyzed simultaneously. "Fast analysis time, as low as five seconds in some applications, ensures timely delivery of critical information for process monitoring and control," Gogates says. "At the same time, the hazardous certification assures the analyzer can be used in even the harshest and most threatening environments."
The CT5800 meets hazardous certifications ATEX II 2G Ex d IIB+H2 T4 for Europe, and Class I, Division 2, groups B, C, D T4 for North America.
BCC Research estimates the global market for quantum cascade lasers to grow from $6.1 billion in 2016 to $9.7 billion in 2021, demonstrating a 9.7% CAGR.