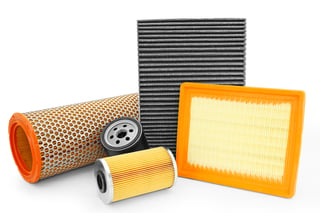 Those popular flushable wipes may no longer be flushable, at least in our nation's capital.
Not because of any design flaw, but because of the Nonwoven Disposable Products Act, which prohibits the labeling of any nonwoven disposable product as flushable, sewer-safe or septic-safe unless the claim is substantiated by "competent and reliable scientific evidence."

City lawmakers are reviewing a bill that would allow the Department of Energy and Environment to levy fines against manufacturers whose moistened towelettes fail their "flushable" claims.
Advocates in the wipe industry are unhappy about the bill.
"This is a misguided bill being railroaded through the city council without a proper diagnosis of any problem," says Dave Rousse, president of the Association of Nonwoven Fabric Industry (INDA)
told
The Washington Times. "If the availability of flushable wipes on the shelves of D.C. retailers is compromised, then retailers will be harmed, and many consumers will resort to nonflushable wipes for their personal hygiene needs."
NONWOVEN MATERIALS MARKET
Globally, more than 900,000 tons of nonwovens were sold as filter media in 2015, equating to roughly 11% of the total nonwovens market and with a value at their final point of sale of more than $4.3 billion, according to BCC Report's
Nonwoven Filter Media: Technologies and Global Markets.
The end-use applications for nonwoven materials are extremely wide and include both single-use absorbent hygiene products such as diapers, wet wipes and medical dressings. More durable materials are used in areas including automotive, construction, protective apparel, insulation and packaging.
MANUFACTURER CLAIMS DUBIOUS?
Council member Mary Cheh, who introduced the bill, claims that some flushable products labeled as safe for sewer systems are not. The disposable wipes can wrap around the motors of city sewer pipes and keep sewage from flowing through the system, she says.
"These products do not dissolve quickly in water; they can easily clog pipes, leading to backups in basements and overflows into streams," Cheh says. "By the time these products arrive at the Blue Plains Treatment Plan, D.C. Water is forced to filter the wipes out of the system in order to prevent further damage to the plant."
According to the National Association of Clean Water Agencies, utilities nationwide spend nearly $1 billion a year on clogging problems from flushable wipes.
"Although many wipes packages indicate that the wipes are flushable and that they pass the current industry guidelines, the wastewater industry has shown that they do not break apart well in actual sewer systems,"
says
Cynthia Finley, the association's director.
But INDA says the proposed bill lacks input from wipes manufacturers and specific labeling standards. The bill fails to specify what standards companies would need to fulfil to sell flushable wipes in D.C.
"Although this legislation is based on the premise that flushable wipes are the most significant problem for wastewater treatments, forensic analysis tells a different story," Rousse says.
Rousse says requests to Cheh and the city water authority for analysis of what percentage of the waste stream includes flushable wipes have been ignored.
INDA REPORTS FLUSHABLE WIPES HARDLY THE MAIN OFFENDER IN CLOGGED PIPES
In a similar study INDA conducted two years ago, in New York City, the association found that flushable wipes compose only 2% of the city's waste stream. Paper towels, feminine hygiene products, and various baby products comprised most of the debris collected.
"This latest data from New York makes it abundantly clear that the real problem is an increase in consumers flushing products that are not intended to be flushed, not flushable wipes," Rousse contends.
A ban on wipes that actually dissolve when flushed could increase clogging of the district's water treatment system, he adds.
As noted in the Times piece, Rousse adds, "A scarcity of flushable wipes on the District's shelves is more likely to cause a migration to baby wipes for toileting rather than change consumer bathroom habits, and baby wipes do not break down when flushed."