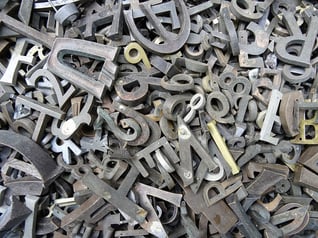 In the world of technology, 3D printing is a wildly promising frontier, and Desktop Metal is one of the greatest explorers/ innovators when it comes to metals. Earlier this month, the company announced a new software tool called "Live Parts" that simplifies generative design for 3D printing through advanced simulation and morphogenetic principles.
"We don't want engineers to have to learn a whole new technique to create parts," Andy Roberts, Senior Software Engineer at Desktop Metal, told 3Dprint.com. "In nature, no one sketches a tree, designs a tree and puts it in place. Everything starts with cells that grow…as it's growing, it's adapting to its environment in real time. What's interesting in nature is that nothing happens in a vacuum; everything is constantly changing and constantly evolving. We need to create a more nature-based tool that can generate these parts automatically. We've essentially created a system where we grow parts."
In August of 2017, Chris Spivey, Senior Editor at BCC Research, offered his take on the future of metal printing technologies with a Q&A from Ric Fulop, CEO and co-founder of Desktop Metal.
I like pretty much every aspect of lasers — insanely fast, can be controlled to ridiculous accuracy and located within a molecule of precision. But laser power typically comes at a high energy cost, and reconfiguring beam control electronics and software is byzantine even by condensed matter physics standards. Although far and above the dominant approach for metal printing, lasers may be more Circean than certain for the future of 3-D metal printing applications.
Last year, around 100 companies sold about 1,000 systems producing metal parts through laser sintering processes. It is the gold standard for this emerging industry. Companies like GE plow ahead with demonstrator machines like ATLAS, where meter sized objects can be built. LEAP engines are currently reducing aviation costs and improving parts' strength and performance specifications. But while all this was happening, Ric Fulop was doing what his mother told him never to do — putting metal objects into a microwave. And the results look to be game changing. This is one instance where I suggest cooking the books might be the best way forward.
Earlier this year we investigated metal printing technologies and concluded liquid metal printing looked promising as far as bringing the field into mainstream manufacturing costs were concerned. At that time I knew very little about Desktop Metal as a company with an alternate approach but was told they were ready to launch product this summer. I had previously been friendly with the A123 system battery team, where some of the Desktop founders worked together. Some of them were also pioneers in the 3-D printing industry, such as Ely Sachs (co-founder) and colleagues at MIT. These guys invented "Binder Jetting" and have now come up with "Single Pass Inkjet Technology" where much of the time savings in this new process occur.
I remembered something vague about A123 systems' late foray into slurry batteries and assumed there was some intellectual property link between these two fields. Digging around in old patent claims was wasted time, however. Now that the Desktop Metal CEO Ric Fulop was able to talk on record I asked him:
Was any of this percolating in conversation back in the A123 days?
No, I left A123 in 2010. From 2010 to 2015, I did investing and invested about $130 million in 8 companies. Many were in 3-D and my firm backed at Series A businesses like Proto Labs [NASDAQ: PRLB] and Onshape. In that period of investing, I was exposed to laser powder bed fusion, and when I saw how challenging laser powder bed fusion was, it led me to start DM to address many of those technology shortcomings.
Why metal printing — there are many dozens of other technologies you could have worked on?
The top 10 companies make over $1 trillion in metal parts per year. This is a landmark opportunity.
Does the microwave sintering involve high energy costs?
Microwave sintering is 80 percent more energy efficient.
Have Desktop Metal parts gone through aeronautic stress testing standards?
Our parts meet MPIF material grade standards. Our process is based on MIM technology, which is mature and has been around for 40 years.
The potential for radically improved speed and reduced costs compared to classic powdered bed laser sintering are front and center on Desktop Metal's website, and you can see a lot of relevant numbers listed there. Ric went on to say partnering with Stratasys has been uniformly harmonious and effective. There are "Lots" of ways they can improve their current technology performance, and Ric is "most excited about targeting applications in tooling, spare parts and end use parts."
But more eye catching than anything, Ric might say is the confidence expressed through a $115 million series D raise recently participated in (along with others) by New Enterprise Associates (NEA), GV (formerly Google Ventures), GE Ventures, KPCB, and Shenzhen Capital Group (SCGC). They join forces with previous strategic investors such as BMW and Lowes to illustrate that mainstream manufacturing might prefer the future to be microwave rather than laser-based. Lower cost and operational efficiency appear a better way to cook the books, and Desktop Metal has a process that is less reliant on extremely high quality powdered metal as a feedstock. This new approach is going to really make some waves in the current landscape — microwaves with just the right ingredients, it seems.